Data center colocation and hybrid IT solution provider, Flexential, recently announced it is the first data center globally to host ONTAP AI. This is a fully optimized and tested infrastructure solution for artificial intelligence workloads. The tool, available today in one of the provider's Portland, Ore. data centers, will be offered in more of the 21 markets served by Flexential in the future. For a limited time, vendors are offering a test drive to allow select customers to test ONTAP AI before making an investment.
In a press statement, chief innovation officer at Flexential, Jason Carolan stated, "artificial intelligence and machine learning will soon be used in almost every industry, meaning that now is the time for businesses to plan how they will manage, support, and optimize the technology to run these mission-critical applications. Our data centers are ready to provide the power, cooling, resiliency, security, and connectivity to support these high-density AI workloads. Plus, through our professional services practice, we are able to help customers seamlessly migrate data, integrate to hyper-scale or private cloud, and provide services to secure their platforms."
In January, Flexential first announced its collaboration with NVIDIA to bring DGX-Ready data center colocation services to users. This functionality ensures that Flexential data centers can support the high-density power and cooling needed for advanced AI workloads. ONTAP AI also enables select customers to pilot their AI workloads starting today.
Charlie Boyle, vice president and general manager at DGX systems, NVIDIA, added, "AI places unique, unprecedented demands on data center resources, exceeding the capabilities of traditional IT infrastructure. ONTAP AI colocated at Flexential gives users a simple, faster way to deploy fully-optimized AI infrastructure and reduce time to insight. The new ONTAP AI test drive allows users to eliminate risk by testing their own workloads on this world-class infrastructure solution before purchasing."
Also providing critical technology to the test drive program is NVIDIA and NetApp partner Trace3. The partner offers hardware and system integration, along with Mellanox, which delivers the high-performance network fabric. Flexential will be discussing the ONTAP AI platform at NetApp INSIGHTS in Las Vegas, October 28-30.
To read Flexential's full press release, click here.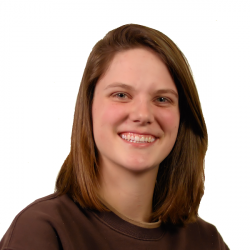 Latest posts by Tess Hanna
(see all)