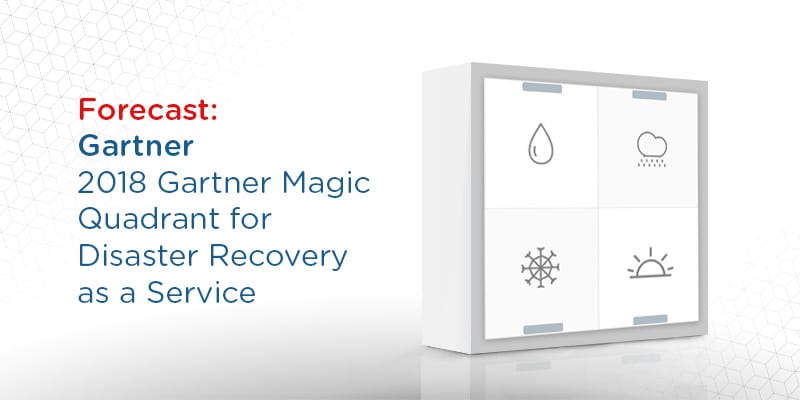 Every year professionals in enterprise technology anticipate the release of the Gartner Magic Quadrant for Disaster Recovery as a Service. Because the report is so respected in the marketplace, Disaster Recovery as a Service (DRaaS) leaders base many of their annual initiatives and purchasing choices on the analyst house's guidance. With a proprietary research methodology, Gartner's yearly release creates unparalleled excitement within the enterprise, matched only by Apple's keynote events.
For clarity, Gartner defines DRaaS as "a service offering that includes replication of server workloads and recovery of such workloads, as needed, to a cloud with which the provider ultimately has fiscal responsibility."
After a delay in its release, the report is scheduled to be made public in the coming weeks. Here at Solutions Review, we share in the enthusiasm of Gartner's impending release. To that end, we've put together a list of the three things we expect to see once the report becomes available.
A New Baseline of Essential Features
As DRaaS has become more mainstream in recent years, new and innovative capabilities have been steadily introduced as vendors compete with each other. This is great for users because they get to reap the benefits. However, this also means that features that once drew users to a particular provider no longer have that status. For example, heterogeneous workload support, orchestrated recovery, and failback all used to be capabilities that would separate a vendor from the pack. But as Gartner words it, "the DRaaS market is consequently reaching a level of maturity where such capabilities are essentials."
To stay in the game at this point, providers must adapt to the market. Through this process, formerly differentiating features will become the baseline of DRaaS solutions. This will open the door to new capabilities from innovative vendors, leaving the providers who can't keep up behind.
Security Capabilities will be a Necessity
To the above point, comprehensive security features will likely become a must for DRaaS solutions. In the past year, security capabilities were offered by some vendors. However, because the threat of ransomware and other cyber attacks has been consistently growing, it's possible that security-related features will become standard in most DRaaS solutions as a way to offer users increased protection.
Threats of cybercrime are at the forefront of the minds of IT leaders. Because of this, additional security in the form of threat detection, reporting, and recursive scanning can be what tips the scales in a user's choice of solution. In order to keep up with the needs and concerns of users, it's likely that DRaaS vendors will place a stronger emphasis on security offerings within their tools.
IBM and Recovery Point to Remain at the Top
It's no surprise that industry giant IBM has the ability to continually dominate the DRaaS space. With a long-standing history in disaster recovery, which the provider continues to improve on through innovation and acquisitions, IBM has staked its claim in the DRaaS market. It'd be difficult for any other provider to take the top spot, as IBM offers resiliency and high-availability-related professional and managed services, in addition to DRaaS. IBM also offers disaster avoidance in the form of its tool, Watson. All of these aspects give the provider a leg up over other vendors.
Recovery Point, while not as omnipresent as IBM, has made a place for itself in the DRaaS market by handling complex heterogeneous environments. The provider also has a strong focus on compliance and security by providing enhanced Federal Information Security Management Act-level protection to its users, making it even more appealing in 2018. Both IBM and Recovery Point have carved out a spot in the DRaaS marketplace, so it's likely they will remain leaders in the field.
Will these predictions for the 2018 Gartner Magic Quadrant for Disaster Recovery as a Service come true? Check back with us for a break down of the report once it's released.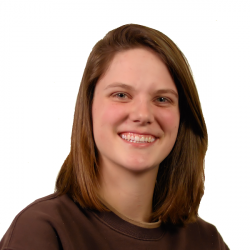 Latest posts by Tess Hanna
(see all)