Get 33 percent off top-rated Pluralsight data protection courses this week when you sign up for one of Pluralsight's annual or premium subscriptions.
Data protection skills are in high demand among organizations that are looking to safeguard their data and maintain business continuity. The pandemic and subsequent 'new normal' of remote work are furthering demands for these skills. Many are turning to online learning platforms to up their game and acquire the data protection skills most likely to help them stand out. And whether you are looking to acquire those skills for work or for play, this collection of Pluralsight data protection courses will help you learn the ropes so you can pilot some of the most widely used tools in no time!
With this in mind, the editors at Solutions Review have compiled this list of top-rated Pluralsight data protection courses to consider taking during the platform's 33 percent off annual and premium subscriptions deal (for a limited time). This deal is perfect for those looking to take multiple courses or acquire skills in multiple different areas, or for those who want the most in-depth experience possible through access to entire course libraries or learning paths. In sum, Pluralsight offers more than 7,000 expert-led video courses.
Note: Our editors assembled this directory by listing top-rated Pluralsight data protection courses in a number of different coverage areas.
Decsription: In this course, you'll be introduced to the architecture of Veeam's backups, getting to know the methods that Veeam can use to store data. With this knowledge, you'll be able to configure and execute a series of backup jobs and understand the range of ways a backup job can be configured. Additionally, you'll learn how to configure replication jobs to a secondary disaster recovery site. By the end of this class, Greg Shields will have taught you everything you need to know to backup, replicate, and recover any virtual or physical workload using your Veeam Backup and Replication infrastructure.
Description: Microsoft Azure Backup offers a comprehensive solution for the protection of corporate assets. In this class, you'll learn how to utilize the cloud for all of your backup needs. First, Gary Grudzinskas will teach you how to set up recovery services vaults. Next, you'll learn how to backup your Azure IaaS virtual machines and your on-prem servers and workloads. Finally, Grudzinkas will show you how to use the Microsoft Azure Backup Server.
Decsription: This course from Paul Randal teaches you what SQL Server backups are, why they're necessary, and how they work. You'll learn how to formulate a backup strategy based on business requirements and what restores you may need to perform. Additionally, you'll explore commonly used backup options. Finally, Randal will show you how to use backup compression, backup compression, backup encryption, and maintain backup integrity. By taking this class, you'll have the ability to confidently perform backups in your environment and develop a backup strategy.
Related Paths/Tracks: SQL Server: Advanced Corruption Recovery Techniques
Description: This course will teach you the Oracle 12c Recovery Manager (RMAN) features and how the new multi-tenant architecture factors into backup and recovery scenarios. This class from Tim Boles will show you how to perform backups and recoveries of the container databases (CDB) and pluggable databases (PDBs.) Additionally, you'll learn how to use new duplicating capabilities for CDBs and PDBs. After finishing the course, you will have an understanding of performing backup and restore using new features of RMAN, which will help you pass the OCP 12 c Upgrade exam.
Description: This course teaches vSphere administrators how to properly design their vSphere environments to prevent poor performance, application outages, and lost profits for their organizations. By taking this course, you'll learn about the key concepts behind vSphere design along with the main phases that make up the design process. To get the most out of this class, you should have experience working with VMware vSphere and a comprehensive understanding of virtualization fundamentals and concepts.
Description: This CompTIA Storage+ training course not only covers the objectives necessary for the CompTIA Storage+ exam but also covers current topics in the real world, such as cloud storage and flash memory. This course is vendor-neutral and will explore subjects ranging from disk drives and flash memory, through RAID, arrays, SAND, backup and recovery, object storage, and cloud storage. If you're an IT beginner or a networking veteran, this class will bring you up to speed on the fundamental concepts of storage and introduce you to more disruptive technologies like cloud storage and flash memory.
Description: This intermediate-level course is aimed at people who use Commvault software and want to learn more about how to use and maximize its core components. First, the course gives a walkthrough of CommCell administration before giving an in-depth look at storage policies, configuration, and media management. You'll also learn about client administration, data protection, and recovery. Finally, you'll learn what is needed to monitor a CommCell Environment.
Related Paths: Commvault Help Desk Operator, Commvault Virtualization
Description: This course is aimed at middle to upper-level enterprise network administrators looking to learn how to use Veeam's Backup and Replication tool in their VMware infrastructure. Before taking this course, it would be helpful to have a solid understanding of working with vSphere and virtualization concepts. The subscription offers two hours of training at an intermediate level. The author, David Davis also offers other courses surrounding enterprise data center technologies like cloud computing, virtualization, and VMware vSphere.
Description: This course from Greg Shields explores the installation, configuration, and management of a Veeam Availability Suite environment. This includes the implementation and use of Veeam Backup and Replication. Before subscribing, you should have Windows Server administration experience, experience with VMware data center products, foundational Azure experience, and foundational networking experience. Other courses in this path cover backing up, recovering, and replicating VM workloads atop VMware vSphere and Microsoft Hyper-V.
Related Paths: Introduce and Implement Veeam Backup and Replication; Backup, Recover, and Replicate Workloads with Veeam Backup and Replication; Integrate Veeam Availability Suite Components.
Solutions Review participates in affiliate programs. We may make a small commission from products purchased through this resource.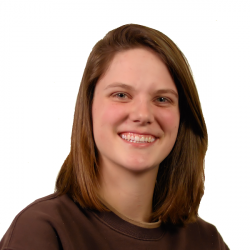 Latest posts by Tess Hanna
(see all)