Adoption of cloud backup has grown increasingly prevalent in recent years. Small and mid-size businesses, in particular, are moving to the cloud for reasons related to cost, staffing, and storage. While larger businesses often use cloud services in conjunction with tape, their smaller counterparts need to reduce their reliance on tape due to scalability and economic reasons. However, the switch from on-prem data protection to the cloud requires thoughtful planning. We've put together a list of reasons to switch to the cloud, as well as strategies for the transition process. Let's break it down!
Why You Should Shift to the Cloud
Disaster Recovery as A Service
Recently, cloud service providers have been moving from basic backup and storage service vendors to Disaster Recovery as a Service (DRaaS) providers. The appeal of making use of DRaaS is that the providers offer emergency application hosting features once delivered by a "hot site" or subscription data center operator. If your organization's continuity plan deals with the replication of your virtual machines at the recovery site, then it makes sense to have your backup data already stored at that location as well.
Remote Offices
The cloud can offer backup services in both branch offices and remote offices. Remote offices can benefit organizations that have no tape technology or staff to operate that technology correctly. Additionally, storing a copy of your data outside the boundaries of your facility or data center adds supplemental protection against your assets being potentially compromised or lost altogether.
No Initial Hardware Investment
When using cloud backup services, more often than not, you will not have to make an investment in hardware upfront. Because the cloud is off-site, there is no need to put money into a separate data center; the cloud services provider will take care of hardware costs instead. However, it's likely that you will need to strengthen your metro or WAN connectivity.
How to Make the Switch to the Cloud
Determine How Much Cloud You Need
Depending on the needs of your organization, it's possible that you'll only move some, rather than all, of your data. Take your cloud needs and options, as well as your financial situation, into account when deciding how much data you can shift to the cloud. For example, hybrid cloud solutions can provide similar levels of security to on-prem infrastructure, but it's likely to be one of the more expensive cloud options due to the cost of hardware. In addition to this, consider the pros and cons of cloud-enabled vs. cloud-native solutions. Cloud-enabled platforms can sometimes be harder to manage because they were not initially designed for the cloud, but cloud-native solutions can deliver stronger security and scalability.
Inventory Your Workloads
Review the data that you'll have to back up, as well as whether it resides in data centers, regional or branch offices, or the cloud. In addition to this, if you use Software as a Service (SaaS) applications such as Salesforce or Office 365, make sure that you include those as well. This is important because most SaaS providers recommend third-party platforms to back up business data. It's also crucial to take end-user data, particularly on mobile devices, into account when taking inventory of your workloads.
Looking to learn more about how to move from on-prem data protection to the cloud? Click here for more information!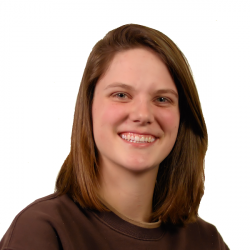 Latest posts by Tess Hanna
(see all)