Every organization has different data recovery needs based on the specific, sensitive data that must be protected. However, there are a few basic steps regarding backup, recovery, and business continuity that apply to most businesses which can improve data protection. When developing a business continuity strategy, consider implementing these tips in order to create the best possible plan for your organization.
To begin, it behooves you to have an awareness of your organization's risk profile. In knowing the possible threats to your business, such as ransomware, you will be able to better plan for a potential disaster. In addition to this, it's helpful to have an idea of how long your business can withstand system downtime. An understanding of external and internal threats can also assist in determining which systems are the most critical to your organization. Consider using this information to identify which data and systems should be recovered first in the event of a disaster. Divide the systems and data into tiers based on the priority of recovery.
Using automation is also an approach that is growing in popularity in order for organizations to streamline processes more easily. Workload automation is a method which enables IT teams to have more time to focus on more pressing issues. Additionally, automation reduces the risk of human error, as employees are removed from the process. However, implementing automation can be complicated initially, and therefore, it would be best to start with non-business critical systems. This way, you'll be able to fix any issues before implementing on a full scale. Test these processes often to ensure that they'll work if an actual disaster were to occur.
Recovery Point Objectives (RPOs) should also be examined in order to determine which are business-critical. It's likely that each RPO won't be the same across every area of your organization. For example, in audits, it's possible that you'll need to store data going back years, whereas data in other fields that is only a few hours old could have little value. It's critical to be able to restore the correct data when your organization is back to normal, which goes further than simply how long it takes to fully recover. Because of this, it's necessary to align your RPOs with your operational needs in order to avoid potential financial losses.
Finally, explore up and coming technologies to deploy the best plans possible. For example, in the past, if you used Disaster Recovery as a Service (DRaaS), you would need to start your virtual machine in the cloud manually, which can be an expensive process. However, today users can access the cloud and begin the failover process automatically. As DRaaS has improved, so have Recovery Time Objectives (RTOs). This creates a use case for protecting near-transactional and transactional databases. With new technological developments in DRaaS software, RPOs and RTOs can be as low as minutes and be easy to deploy, making for simpler recovery.
Keeping your corporate data safe is a necessity in order to stay afloat. The reality that a disaster could occur cannot be ignored. Therefore, you must keep your organization safe by preparing for any potential damage. Consider the above ideas to facilitate business continuity for your company!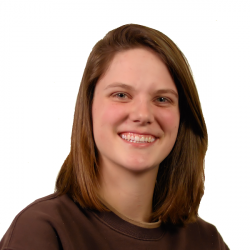 Latest posts by Tess Hanna
(see all)