Data protection is absolutely essential for the success of any organization. There are many approaches to data protection, and one that has gained popularity in recent years is a cloud-first strategy. This rise in utilization of the cloud is due to data loss with on-prem infrastructure, improved security and scalability, and reduced spending on legacy hardware and software. But how can you implement a comprehensive cloud-first data protection strategy? We've put together a list of tips to help you through the process.
Determine if you can trust the provider's platform
It is a necessity to make sure that your provider can meet the current requirements of your organization, and also has the capacity to adapt to any future changes in your backup and recovery plan. The provider's software should have the ability to protect data on servers, desktops, physical and virtual machines, mobile devices, and third-party cloud-based apps. In addition to this, the provider should be able to support private, public, and hybrid cloud models.
Figure out the strength of the provider's security and storage
In using a cloud data protection provider, you're trusting a third party with your sensitive data. Because of that, you must be sure that the provider's security practices are acceptable. Your data should be encrypted both in flight and at rest to prevent it from being accessed by unauthorized personnel. In addition to this, the provider should have their security policies ready to be reviewed so you can be sure that their facilities comply with international standards. It would also help to screen their service through a respected third party in order to confirm the quality of the provider's security.
Ensure that there is a disaster recovery plan in place
Everyone hopes to never experience a disaster, but chances are that an organization will have to recover from one at some point. In the event of a disaster, your cloud backup provider needs to be able to help you through the recovery process. Your provider should have disaster recovery measures in place, such as redundant data centers and a second data center in a separate location.
Automate your backups to reduce data loss
Many businesses still rely on manual processes to back up their mission-critical data, which can be ineffective. With enterprise application data volumes in the petabyte range, managing data protection through a manual approach can create significant issues. In addition to this, as cloud, DevOps, and other automation movements increase the pace of change, automation becomes a necessity. A cloud-based data protection strategy works well with this new method of approaching automation, however, on-prem components will also be critical. Automating backup policies will not only increase speed, but it will also notably improve overall quality by reducing human error.
Consider the level of tech support
If an issue with your backup service arises, you want to be able to contact your provider to get the problem fixed. Typically, service providers offer email-based support, but others also offer support through chat and phone in addition to email. Additionally, it's important to check that the provider offers 24/7 support across different countries and time zones.
Looking to learn more about developing a comprehensive cloud-based data protection strategy? Click here for more information!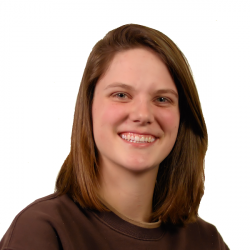 Latest posts by Tess Hanna
(see all)