HYCU, Inc. recently announced the general availability of HYCU Protégé for Microsoft Office 365 (O365). This latest as a Service, cloud-native platform from HYCU delivers instant backup and recovery for users and partners in need of comprehensive and adaptable O365 backup and recovery. HYCU Protégé for O365 provides users with an option that does not require additional hardware, software, or agents. The solution is delivered as a managed service with complete protection, delivering both proactive oversight and a second layer of protection in the event of data loss.
HYCU specializes in multi-cloud data backup, management, migration, protection, and recovery for on-premises and hyperconverged infrastructure (HCI), Google Cloud, Azure Cloud, and multi-cloud infrastructures. Headquartered in Boston, Mass., HYCU harnesses 25 years of sophisticated IT experience, insights from over one million users, and works with more than 25,000 customers worldwide. The result is alignment with industry leaders and a competitive advantage in the multi-cloud space. HYCU's flagship products, a purpose-built Data Protection solution for Nutanix, a managed Data Protection as a Service for Google Cloud Platform and Azure Cloud, and HYCU Protégé, a Multi-Cloud Data Protection Solution offer one-click cross-cloud migration, disaster recovery, and consolidated management. 
HYCU Protégé for O365 offers features, including:
Automated Protection as a Service: The solution is offered as a fully managed service with 24/7 monitoring and enables users to scale up and down as needed.

Recover From Anywhere: There is no limit on how long users can retain data and there is no sizing requirement needed. HYCU also offers granular recovery for all information under O365 beyond only files and emails.

Added Compliance and Vigilance: HYCU delivers compliance and eDiscovery as purpose-built with HYCU Protégé for O365. Large enterprises are enabled to keep constant track of all correspondence and analytics between users and recipients in line with corporate policies, and adhering to industry privacy regulations.

Enhanced Security: HYCU protects data in transit, at rest, and during access. Additionally, the service is compliant with international operational standards.
In a press statement, Simon Taylor, CEO of HYCU, said, "until now, enterprise customers who wanted comprehensive protection for all of the O365 services have been limited to the specialists that provide singularly focused O365 backup and recovery or broader solutions that are not cloud-native. Today, with HYCU Protégé for O365, we have extended our multi-cloud, purpose-built data backup and recovery for Microsoft's leading office productivity suite of cloud-based subscription services. For our customers and partners that have been asking for a native, as a Service solution, to protect, manage, and recover their O365 data, HYCU has delivered."
To learn more about HYCU, click here.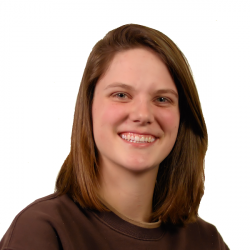 Latest posts by Tess Hanna
(see all)