IT management solution provider, Kaseya, recently announced that it has acquired Unitrends, a backup and continuity solution provider. Kaseya's Unified Backup platform will be built on a version of Unitrends' enterprise backup technology called Unitrends MSP. This technology is developed for service providers, specifically. Through this acquisition, both Kaseya's and Unitrends' offerings will be merged in order to appeal to a larger market.
Unitrends will remain at its headquarters in Burlington, Massachusetts, planning to invest and grow its workforce. Both companies will continue to be a part of the Insight Venture Partners portfolio, and continue operating under their respective brands.
On the acquisition, Fred Voccola, the CEO of Kaseya stated, "the decision to merge with Unitrends was a no-brainer for us. Over a year ago, we embarked on a journey to provide our customers with the best BCDR solution for their needs. After working with Unitrends to launch the Kaseya Unified Backup offering to our MSP customers, as well as introducing the core Unitrends product to our enterprise customer base, we witnessed the explosive adoption of these solutions and decided that it just made sense to further our relationship and to bring our two companies together."
Paul Brady, the CEO of Unitrends made a statement as well, saying, "we're excited to share this news with our customers and partners. The scale of our combined company brings additional resources and talent that we can apply to our award-winning technology. The pairing of Kaseya and Unitrends means an expanded market for Unitrends into the MSP landscape and the further expansion of the Kaseya IT Complete Platform into the Unitrends enterprise customer market allowing our customers to further strengthen their IT infrastructure."
Read Unitrends' press release for more.
If you're looking for a Backup and Disaster Recovery solution, check out our buyer's guide here!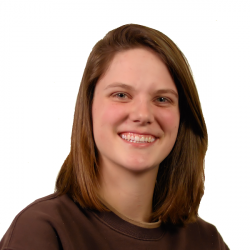 Latest posts by Tess Hanna
(see all)