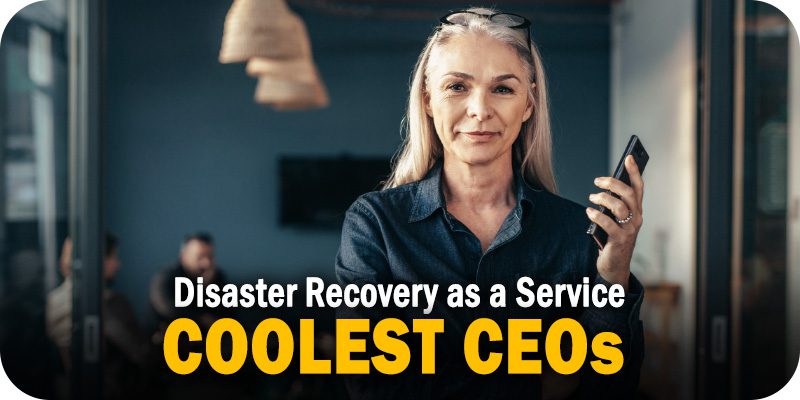 The editors at Solutions Review have examined the top vendors in the backup, DRaaS, and data protection spaces and compiled this retrospective list of the coolest DRaaS CEOs of 2021.
The chief executive officer (CEO) is at the top of the food chain within an organization. The CEO undertakes many responsibilities, such as developing a strategy and direction and setting the precedent for their business' principles, conduct, and culture. The chief executive is also responsible for building an executive leadership team and allocating funds to match the company's goals and priorities. Some CEOs have even more on their plate, whether they are at the head of the top Disaster Recovery as a Service (DRaaS) companies or an emerging startup. Sometimes they can be responsible for more than just the traditional duties and can do anything from brewing coffee to marketing their product.
Solutions Review has compiled this list of the coolest DRaaS CEOs based on a number of factors, including the company's market share, growth trajectory, and the impact each individual has had on its presence in what is becoming the most competitive global software market. Some of the top DRaaS CEOs have been with their respective companies since day one, while others are serial entrepreneurs. But no matter their background, each CEO brings a diversity of skills and a unique perspective to the table that allows their company to thrive.
The Coolest DRaaS CEOs of 2021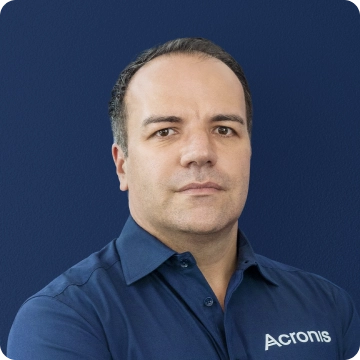 On July 1, 2021, Patrick Pulvermueller was appointed the CEO of Acronis. Pulvermueller is a veteran in the cloud software and hosting industry with more than 20 years of experience in technical, management, and leadership roles. Previously, Pulvermueller was the President of the Partner Business at GoDaddy. In that position, he led the organization's strategic expansion of its Hosting, Productivity, and Security Services through resellers and agency partners. That role in conjunction with Pulvermueller's product development expertise makes him an expert in developing cloud-based go-to-market strategies, especially through service providers, resale channels, and strategic alliances.
Jaspreet Singh is the founder and CEO of Druva. Singh's experience with product vision and general management has enabled Druva to be one of the faster-growing companies in the data protection and management market. As a result of Singh's entrepreneurial spirit, Druva has now raised approximately $328 million in venture funding, as well as 4,000 customers globally. In founding Druva, Singh created the first and only cloud-native Data Management-as-a-Service (DMaaS) company, disrupting the traditional data protection market. Before starting Druva, Singh held foundational roles at both Veritas and Ensim Corp. Druva recently acquired SFApex for an undisclosed amount. In April of 2021, Druva also raised $147 million in Series H funding from a group of investors.
Russell P. Reeder is the CEO of Infrascale. He has more than 25 years of experience as a tech, sales, product, and branding executive. Previously, Reeder led OVHcloud's growth into the United States. OVHcloud then successfully launched in the US, acquired vCloud Air from VMware, and built two additional data centers, bringing the organization to a total of 30 data centers globally. Additionally, Reeder led the premium cloud hosting company, MediaTemple, where he managed the company's global sales growth, brand, and strategic direction.
Jonathan Lerner is the President and CEO of InterVision. In this role, Lerner focuses on building customer excellence through accelerated cloud transformation. He also has a history of successfully leading and inspiring teams that deliver on customer outcomes, digital transformation, and profitable growth. Prior to his time at InterVision, Lerner held executive positions at several global technology companies. This includes the president of TTEC Digital, where he was responsible for a team of 1,500 associates; a member of Verint's senior leadership team; executive vice president at SumTotal Systems, a portfolio member of Charterhouse Capital Partners; and various leadership roles at SAP.
Jerry Kent is the Chairman and CEO of TierPoint. He is a recognized trailblazer in the telecommunications and technology industries with an outstanding track record for customer service and delivering superior returns for investors. Before assuming the role as CEO of TierPoint, he served as its chairman. Additionally, Kent serves as CEO of Cequel III, which he co-founded in January 2002. Kent also managed Suddenlink Communications, building it into the seventh-largest U.S. cable company before it was sold to Altice Group in 2015 for an enterprise value of $9.1 billion. Kent was also named Executive of the Year by Multichannel News in 2011.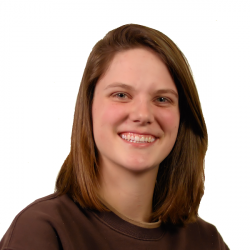 Latest posts by Tess Hanna
(see all)