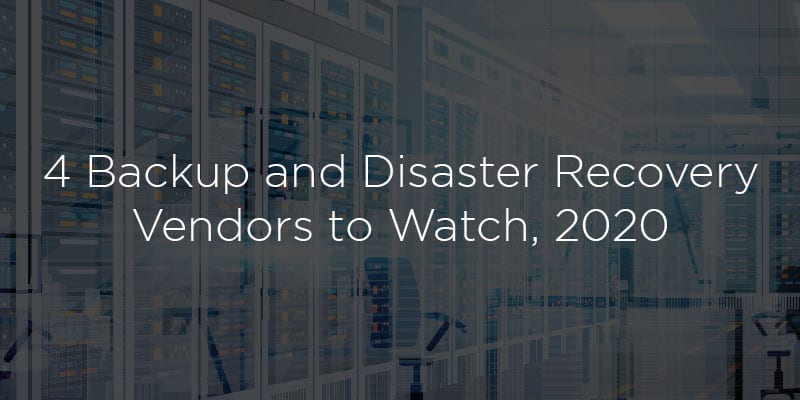 Solutions Review's Backup and Disaster Recovery Vendors to Watch is an annual listing of solution providers we believe are worth monitoring. Companies are commonly included if they demonstrate a product roadmap aligning with our meta-analysis of the marketplace. Other criteria include recent and significant funding, talent acquisition, a disruptive or innovative new technology or product, or inclusion in a major analyst publication.
Businesses are increasingly implementing multiple backup solutions in order to best protect their vital data, manage product costs, or deploy a solution that will be intuitive for users. As a result, larger vendors are not necessarily the safest choice, making it easy for emerging providers to become a more popular option. The market has shifted in that organizations are now more willing to take a risk on lesser-known vendors, which we expect to become a more common practice in the years ahead. 
These backup and disaster recovery vendors to watch have met at least two of our five points of inclusion and represent, to some degree, the evolution of the marketplace. It's in that spirit we turn our attention to the immediate future. Providers are listed in alphabetical order. Provider names and logos are linked so you can learn more.
Code42 offers an intuitive backup solution that does not require training for end-users. This solution is recommended for backing up user data in cloud or on-prem for compliance and simple recovery. The platform has an easy implementation process, as well as the capability to run the tool automatically in the background of business operations. While the platform does not detect bugs and notify the user, incremental backups are smooth and do not require any interaction from the user.
Cohesity was named a market leader by Forrester Research in "The Forrester Wave" Data Resiliency Solutions for Q3 2019. The vendor also exports the backup data in native formats to allow for additional use cases, such as test and development, disaster recovery, and analytics. Cohesity also offers an integrated appliance that scales both backup performance and storage capacity linearly, along with cloud tiering, replication, and recovery capabilities. Cohesity consolidates multiple point solutions on a single software-defined data management platform for web scale that allows IT organizations to meet their business SLAs.
Druva Phoenix makes it simpler for users to protect all of their data across complex infrastructures with cloud backup, disaster recovery, and archival. The provider's solution is recommended for small to mid-sized companies and offers a pay-as you-go pricing model. Reviews from Gartner Peer Insights show that users find Druva Phoenix easy to use, implement, and install on data center applications, while also being consistent during operations. Druva also provides 24/7 customer support, as well as a library of training materials. 
Rubrik is recommended to buyers looking to protect highly virtualized on-prem environments and hybrid environments that leverage Microsoft Azure and Amazon Web Services (AWS). Additionally, many users reportedly utilize RCDM for the protection of physical and virtualized databases. Rubrik also provides a granular set of features for backing up data to the cloud and protecting public-cloud-Infrastructure as a Service-based instances in AWS and Microsoft Azure. The solution's Live Mount capability also provides automated recovery and test/dev for Oracle and SQL databases, as well as for Hyper-V and VMware virtual machines.
Looking for more? Consider downloading our Backup and Disaster Recovery Buyer's Guide!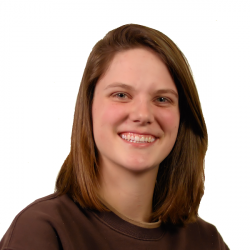 Latest posts by Tess Hanna
(see all)