Solutions Review's DRaaS Vendors to Watch is an annual listing of solution providers we believe are worth monitoring. Companies are commonly included if they demonstrate a product roadmap aligning with our meta-analysis of the marketplace. Other criteria include recent and significant funding, talent acquisition, a disruptive or innovative new technology or product, or inclusion in a major analyst publication.
The DRaaS marketplace is not exempt from continuous change. Elements like failback, seamless heterogeneous workload support, and orchestrated recovery, which once differentiated vendors from each other a few years ago, are now essential to an effective solution. Users expect more from providers and their ability to perform more granular recovery of workloads and address a myriad of factors that cause disasters. In response to these changes, some providers have built upon their existing momentum, while others have shifted the focus of their DRaaS strategies.
These DRaaS Vendors to Watch have met at least two of our five points of inclusion and represent, to some degree, the evolution of the marketplace. It's in that spirit we turn our attention to the immediate future. Providers are listed in alphabetical order. Provider names and logos are linked so you can learn more.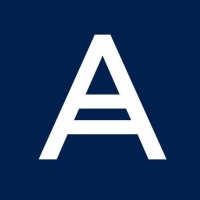 Acronis provides backup, disaster recovery, and secure access solutions. The vendor also offers further data protection across any environment, including physical, virtual, cloud, and mobile. The provider's flagship product, Acronis True Image, delivers backup, storage, and restoration capabilities. Acronis' Disaster Recovery as a Service solutions address IT requirements for backup, disaster recovery, and archiving. Additionally, the vendor offers 24–hour support to customers worldwide. In early 2020, Acronis also released its cyber protection offering, Acronis Cyber Protect, and acquired CyberLynx for an undisclosed amount. 
Druva delivers data protection and management for the cloud era. Druva cloud platform is built on AWS and offered as a Service, providing accessible, scalable, and autonomous enterprise data resiliency. The provider also offers the first and only cloud-native Software as a Service (SaaS) backup and disaster recovery solution in the market. Customers can also break down data silos, streamline governance, and gain insights to drive business decisions. With Druva's backup, archival, and disaster recovery solution, organizations can meet business continuity SLAs, disaster recovery compliance, and audit requirements. Additionally, the provider acquired SFApex for an undisclosed amount in November 2020. 
Recovery Point provides integrated business continuity and disaster recovery solutions. The provider also has a focus on cloud-based business resilience services. Recovery Point's solutions include Disaster Recovery as a Service, off-site tape storage, managed hosting, subscription-based hot site, cold site, and work area recovery services. In addition to serving secure federal agencies, the provider's client base also includes commercial customers and state and local governments. Recovery Point's DRaaS solution can be applied to any size requirement and supports hybrid solutions as well. Gartner also recognized Recovery Point in its 2020 Market Guide for DRaaS.
TierPoint helps clients deploy disaster recovery, connected data center, and cloud solutions for their overall business continuity plan. TierPoint's Disaster Recovery as a Service (DRaaS) combines features such as replication, cloud, and virtualization technologies, delivering a comprehensive solution that provides the capabilities needed to ensure critical data and applications are safe and secure. The vendor also owns over 40 data centers within 20 markets and eight multi-tenant cloud pods, all connected via a coast-to-coast network. TierPoint's solution portfolio includes private, managed hyper–scale, and hybrid cloud environments. In early 2020, TierPoint raised $320 million in a Private Equity Round. 
Latest posts by Tess Hanna
(see all)