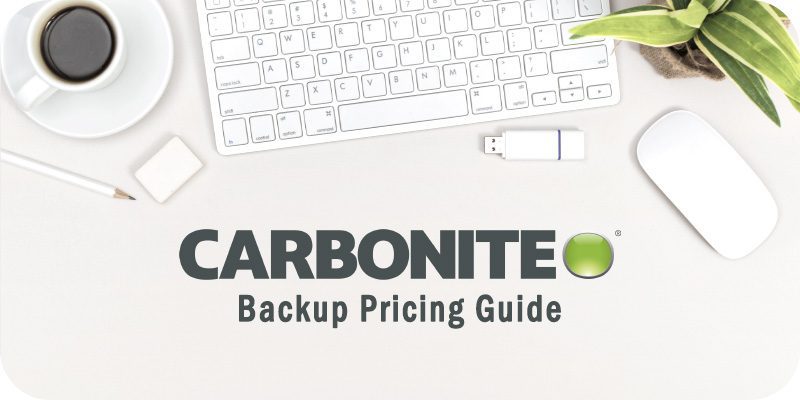 The editors at Solutions Review have developed a guide to Carbonite backup pricing for readers interested in the vendor's backup offerings.
When it comes to selecting a backup solution, price is likely one of the primary deciding factors. Many providers offer a wide range of solution capabilities targeted at personal users, small businesses, and enterprises alike. To complicate the decision-making process even further, there are often multiple pricing options per solution. All of these options can be overwhelming when deciding on a backup product for your business.
With this in mind, our editors have set out to simplify the research process for our readers, putting together a guide to Carbonite backup pricing. By providing an overview of each backup product and what they offer, buyers will have a more comprehensive view of what platforms deliver the capabilities they need at a price point they can afford. Below, we've put together a guide to Carbonite's Safe backup products with a focus on their pricing.
Solutions Review's Guide to Carbonite Backup Pricing
Carbonite Safe delivers automatic and continuous cloud backup for computer files targeted at home users. The platform comes in three pricing subscription tiers: Basic, Plus, and Prime. Each subscription tier includes unlimited cloud storage and enables users to protect files from accidental deletions, crashes, and ransomware. Additionally, each subscription allows users to easily recover lost files, access their data when they are not at their computer, and utilize Carbonite's customer support. Below, we've listed the pricing of each tier, as well as what each subscription offers specifically.
At $6/Month, Carbonite Safe Basic is a great option for users looking to back up one to three computers. In addition to unlimited cloud backup, customer support, and remote file access, this solution provides 128-bit encryption. Users also have the option to add an external hard drive backup and Webroot SecureAnywhere AntiVirus software to their plan.
With Carbonite Safe Plus, users enjoy all the features that come standard with Carbonite Safe Basic. However, the Plus option includes the external hard drive backup and Webroot SecureAnywhere AntiVirus software that buyers must add on with the basic plan. In addition to these two extra features, Carbonite Safe also delivers automatic video backup capabilities. At $9.34/Month, this subscription is only $40 more than Carbonite Safe Basic when billed annually.
Carbonite Safe Prime is offered at $12.50/Month, equating to a yearly cost of $149.99. With this subscription tier, users receive all of the capabilities and features offered in the Basic and Plus tiers. Where Prime differs is in its courier recovery service. Courier Recovery allows users to receive a shipped copy of their Carbonite backed up files on an external hard drive. This capability could be well worth the slight price bump in the event of a disaster.
Separate from Carbonite Safe, Carbonite Safe Backup Pro offers automatic cloud backup for computers, external storage, and network-attached storage (NAS) devices. This solution is targeted at both home users and businesses and supports backups for up to 25 computers. This platform also includes 250 GB of cloud backup. Carbonite Safe Backup Pro is priced at $24/Month (or $287.99/Year), with buyers having the option to add additional cloud backup at $99/100 GB per year. This platform also offers FERPA, GLBA, and HIPPAA support, as well as centralized management and admin controls, making it a good fit for businesses.
Carbonite Safe Server Backup is one of the vendor's offerings aimed at larger organizations, rather than home users, as it delivers automatic cloud backup for computers, external storage, NAS devices, and servers. Similar to Carbonite Safe, this product comes in different subscription tiers, namely, Power and Ultimate. Each subscription includes 500 GB of cloud storage and provides options for both cloud and onsite server backup targets. Additionally, Carbonite Safe Server Backup includes image backups and bare metal restore for physical and virtual servers and also makes it easy to monitor and manage backups across an entire organization. Below, we've listed the pricing of both tiers, as well as what each subscription offers specifically.
For $50/Month, users can back up one server and up to 25 computers. This subscription tier is a great fit for small- to mid-sized businesses. With this subscription, users also have access to their computer files from anywhere through a centralized, web-based dashboard. Additionally, Carbonite Safe Server Backup Power includes technical support 7 days a week via phone, chat, or email.
At $83.34/Month, Carbonite Safe Server Backup Ultimate subscribers have access to all of the features and capabilities of the Power tier with the added bonus of the ability to back up an unlimited number of servers. This added capability makes this a solution for enterprises with large amounts of data to protect. Though this tier is $400 more per year than the Power subscription, businesses with multiple servers will surely see the benefits of this tier.
With so many different options from Carbonite, it can be difficult to know which solution is the best fit for you and your businesses. With this Solutions Review guide to Carbonite Backup pricing, our editors aim to simplify the research and buying process. To learn more about Carbonite, consider downloading our free Backup and Disaster Recovery Buyer's Guide. 
Solutions Review participates in affiliate programs. We may make a small commission from products purchased through this resource.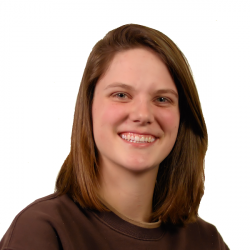 Latest posts by Tess Hanna
(see all)