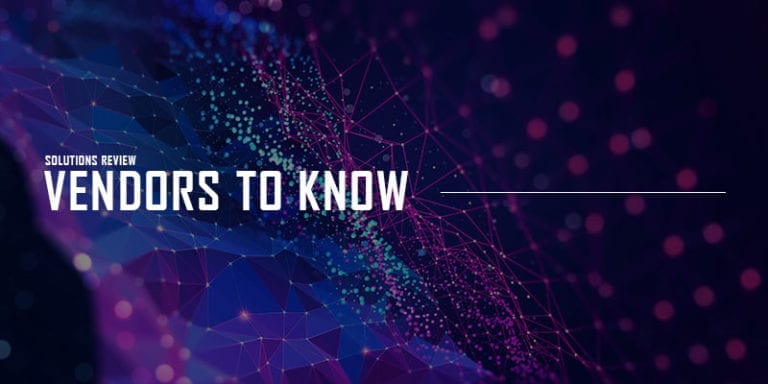 Solutions Review's annual Vendors to Know in DRaaS provides the details on some of the most critical solution providers in the space.
The editors at Solutions Review continually research the most prominent and influential Disaster Recovery as a Service (DRaaS) vendors to assist buyers in search of the tools befitting the needs of their organization. Choosing the right vendor and solution can be a complicated process; it requires constant market research and often comes down to more than just the solution and its technical capabilities. To make your search a little easier, we listed the vendors to know in DRaaS.
Note: Companies are listed in alphabetical order.
Vendors to Know in DRaaS, 2021
Acronis provides backup, disaster recovery, and secure access solutions. The vendor also offers further data protection across any environment, including physical, virtual, cloud, and mobile. The provider's flagship product, Acronis True Image, delivers backup, storage, and restoration capabilities. Acronis' Disaster Recovery as a Service (DRaaS) solutions address IT requirements for backup, disaster recovery, and archiving. Additionally, the vendor offers 24–hour support to customers worldwide. In early 2020, Acronis also released its cyber protection offering, Acronis Cyber Protect, and acquired CyberLynx for an undisclosed amount. In May of 2021, Acronis raised $250 million in private equity from CVC Capital Partners.
Assured Data Protection eliminates the complexity, expense, and management of in-house backup, recovery, and data protection by offering it as a managed service. The provider combines award-winning Rubrik software with its technical and operational expertise, including more than 100 collective years of industry experience. Assured Data Protection tailors its solutions to meet the individual business needs of mid-market enterprises, making them affordable and achievable, from on-premise private clouds to hybrid cloud approaches. Assured Data Protection recently partnered with Confluera to launch a managed XDR service.
Axcient provides cloud-based disaster recovery and data protection to businesses of all sizes. The vendor's Disaster Recovery as a Service (DRaaS) product, Axcient Fusion, can mirror all of an organization's technological assets in the cloud as a means to replicate data centers on-demand. Fusion also allows users to access and restore data from any device, failover IT systems, and virtualize the business from a deduplicated copy. The solution was also built to run on the public cloud and offers one-hour and eight-hour RTO options.
Carbonite offers cloud and hybrid business continuity solutions for small and mid-sized businesses. The vendor also provides end-to-end data protection capabilities that include high availability, endpoint protection, and workload migration. The provider's Disaster Recovery as a Service (DRaaS) solution, Carbonite Recover, allows users to pay as they go, centralizes the backup and recovery of data on all computers distributed throughout an organization's locations, and replicates critical systems from the user's primary environment to Carbonite's cloud. Additionally, in May 2020, OpenText acquired Carbonite for $1.2 billion.
Druva delivers data protection and management for the cloud era. Druva cloud platform is built on AWS and offered as a Service, providing accessible, scalable, and autonomous enterprise data resiliency. Druva customers can reduce costs by eliminating the need for hardware, capacity planning, and software management. The provider also offers the first and only cloud-native Software as a Service (SaaS) backup and disaster recovery solution in the market. Customers can also break down data silos, streamline governance, and gain insights to drive business decisions. With Druva's backup, archival, and disaster recovery solution, organizations can meet business continuity SLAs, disaster recovery compliance, and audit requirements. Additionally, the provider acquired SFApex for an undisclosed amount in November 2020. In April of 2021, Druva also raised $147 million in Series H funding from a group of investors.
Evolve IP is a Cloud Services provider. The vendor offers organizations a unified option for cloud services such as virtual servers, virtual desktops, disaster recovery, IP telephony, unified communications, and contact centers. Evolve IP's Disaster Recovery as a Service (DRaaS) suite supports fully managed disaster recovery, self-service recovery, and cloud backups. Additionally, members of the Evolve IP team are on the advisory boards of Veeam and Zerto, showing a connection to leading disaster recovery providers.
Expedient is a cloud, collocation, and data center Infrastructure as a Service (IaaS) provider. The vendor delivers its DRaaS solution hosted within its data centers and separately as a Service for users hosting their production workloads on-prem or in other locations using On-Site Private Cloud appliances. Expedient is a part of a network of 11 data centers across the country. It offers virtualization, cloud computing, remote backups, equipment management, and storage area networks, in addition to disaster recovery. Expedient provides its services to enterprises in a broad range of industries, including commercial, education, and government organizations.
Flexential provides cloud and IT infrastructure solutions, including colocation, private network services, and managed services. Cloud-based data storage and managed security are also key capabilities. Flexential has 40 data centers located across 15 states in the U.S., Canada, and the Netherlands. The company's Disaster Recovery as a Service (DRaaS) solution, Recovery Cloud, provides recovery of business-critical applications to reduce data loss in the event of a disaster. Users can choose from multiple tiers of recovery to create a custom solution.
IBM offers a range of technology and consulting services. In addition to its Disaster Recovery as a Service (DRaaS) capabilities, the vendor also provides predictive analytics, software development, and systems management. IBM's DRaaS solution provides continuous replication of critical applications, infrastructure, data, and systems for rapid recovery. Additionally, the vendor offers fully managed services to recover business-critical systems, applications, data, and business processes across a range of environments.
iland is a global cloud services provider. The vendor offers secure and compliant hosting for Infrastructure as a Service (IaaS), Disaster Recovery as a Service (DRaaS), and Backup as a Service (BaaS). iland provides cloud services from its data centers located throughout the Americas, Europe, Australia, and Asia. In the past year, iland has added new fully managed support offerings and expanded the platforms it can support through the use of additional service delivery partners. The vendor's DRaaS solution, iland Secure DRaaS, allows for replication from virtual and physical environments.
Infrascale built the first data protection cloud to automatically failover and recover applications, data, sites, and systems at the push of a button. The provider serves 50,000 customers and protects over one million devices worldwide. Infrascale's Disaster Recovery as a Service (DRaaS) solution gives users the capability to choose how they want to deploy failover for their organization. The vendor aims to eradicate downtime and data loss when recovering from a disaster. Infrascale recently released a next-generation backup and disaster recovery solution for SMBs.
InterVision offers Infrastructure as a Service (IaaS) tools that specialize in cloud computing and disaster recovery. InterVision also provides Virtual Cloud Computing by way of IaaS, where users have the option to subscribe to their chosen amount of computing, storage, and bandwidth capacity. Bluelock Solutions also supports complex environments in addition to protecting sensitive data as a means to mitigate risk. InterVision's capabilities span on-prem, private, and public cloud environments. In October 2020,  MidOcean Partners acquired InterVision Systems for an undisclosed amount. 
Microsoft is a multinational company that develops, manufactures, licenses, supports, and sells various software services and products. The vendor offers enterprise tools through Microsoft Azure, including virtual machines, cloud storage, application service, and cloud backup. Microsoft's Disaster Recovery as a Service (DRaaS) solution, Azure Site Recovery (ASR), provides coverage across Linux, Windows, VMware and Hyper-V virtual machines, and physical servers.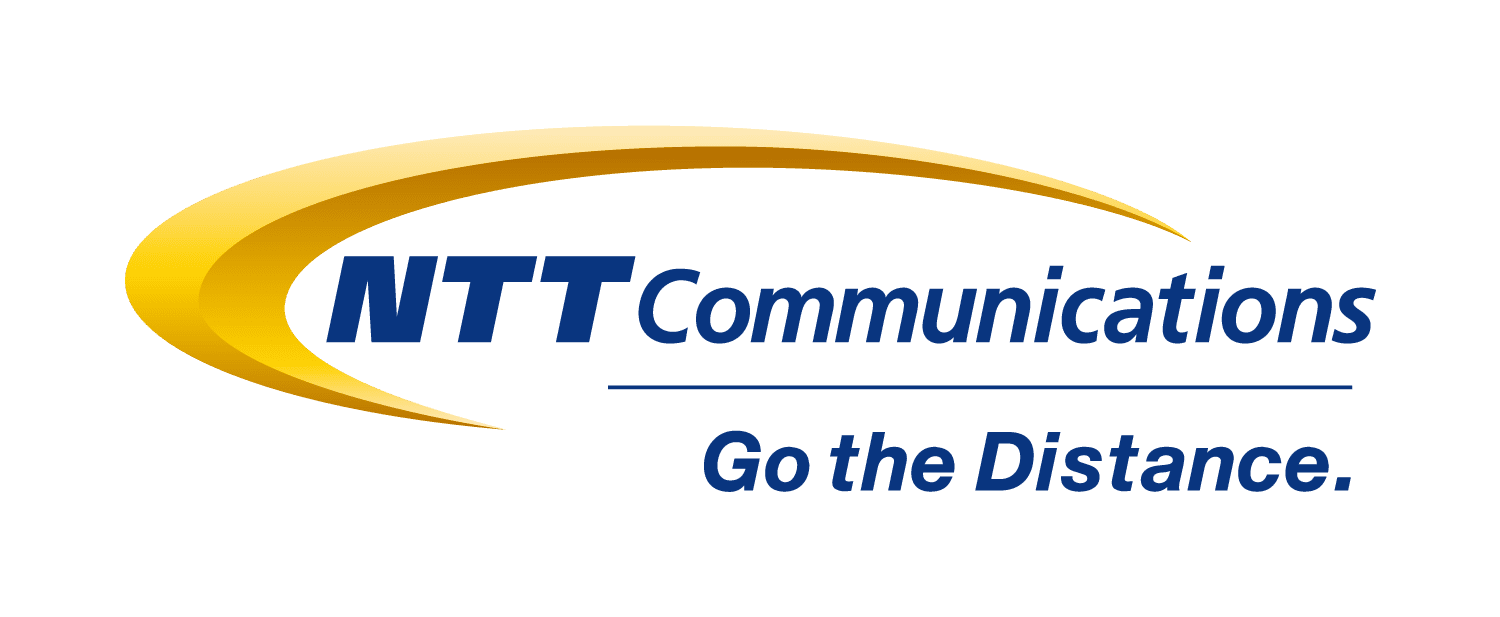 NTT Communications provides managed infrastructure solutions backed by a global infrastructure. This infrastructure includes tier-1 public and private networks that reach over 190 countries and regions. The provider's DRaaS solution offers flexible disaster recovery testing, as well as a secure web-based control panel that delivers real-time visibility into networks and servers. NTT Communications' Cloud Recovery service protects business operations by replicating all operating systems, applications, and data in real-time to a secure replica NTT cloud environment.
Quorum provides instant backup, recovery, and continuity to small and midsized companies. The vendor also offers a series of appliance and hybrid cloud solutions. Quorum's flagship product, Quorum onQ, is fully encrypted and available in three versions and can be used in any combination. The product is built on an architecture that the company refers to as "High Availability Anywhere." This architecture can combine cloud, local, and remote in any configuration.
Recovery Point provides integrated business continuity and disaster recovery solutions. The provider also has a focus on cloud-based business resilience services. Recovery Point's solutions include Disaster Recovery as a Service (DRaaS), off-site tape storage, managed hosting, subscription-based hot site, cold site, and work area recovery services. In addition to serving secure federal agencies, the provider's client base also includes commercial customers and state and local governments. Recovery Point's DRaaS solution can be applied to any size requirement and supports hybrid solutions as well. Gartner also recognized Recovery Point in its 2020 Market Guide for DRaaS. In August of 2020, ABRY Partners acquired Recovery Point. 
StorageCraft provides backup, disaster recovery, and business continuity products for servers, desktops, and laptops. StorageCraft also offers system migration and data protection solutions. The vendor aims to provide reduced downtime and improved security and stability to enterprise organizations. StorageCraft's business focuses on data protection and restoration tools that are offered via value-added and channel partners. However, it also provides scale-out storage, replication, recovery, integrated data protection, and more. In March of 2021, StorageCraft completed a merger with Arcserve in order to provide holistic data protection solutions.
Sungard Availability Services (Sungard AS) provides managed IT services, information availability consulting, business continuity management software, and disaster recovery. The vendor's Disaster Recovery as a Service (DRaaS) solution supports hybrid systems and provides scalability. Sungard AS' recovery services are composed of four portfolio categories: data protection, recovery management, workplace recovery series, and cloud and infrastructure recovery. The provider has recovery locations in the United States, Canada, the United Kingdom, and Western and Northern Europe. Sungard AS also offers its own recovery locations in addition to Recover2Cloud using AWS.
TierPoint helps clients deploy disaster recovery, connected data center, and cloud solutions for their overall business continuity plan. TierPoint's Disaster Recovery as a Service (DRaaS) combines features such as replication, cloud, and virtualization technologies, delivering a comprehensive solution that provides the capabilities needed to ensure critical data and applications are safe and secure. The vendor also owns over 40 data centers within 20 markets and eight multi-tenant cloud pods, all connected via a coast-to-coast network. TierPoint's solution portfolio includes private, managed hyper–scale, and hybrid cloud environments. In early 2020, TierPoint raised $320 million in a Private Equity Round.
Unitrends provides enterprise backup and continuity, as well as high-availability hardware and software engineering. Unitrends also offers several channel–driven recovery products. The vendor's Disaster Recovery as a Service (DRaaS) solution provides built-in automated compliance tests and compares recovery testing results with users' RPOs and RTOs. The Unitrends Recovery Series appliances also provide replication and orchestration, as well as automated recovery capabilities. IT management solution provider Kaseya recently acquired the company.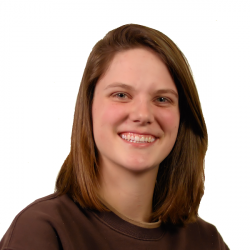 Latest posts by Tess Hanna
(see all)