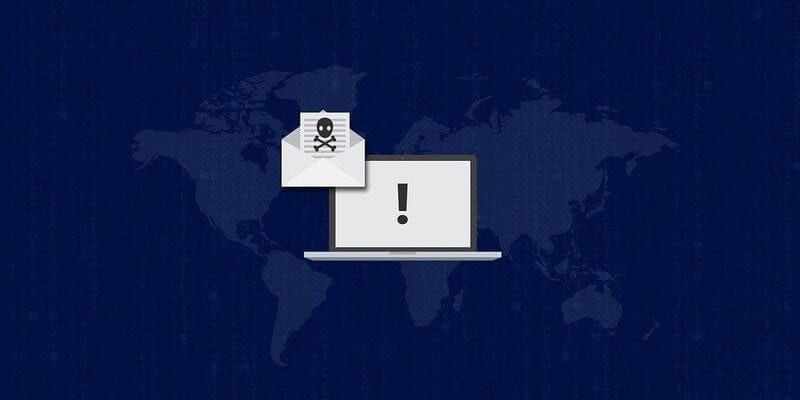 Secure multi-cloud data platform provider, Datrium, has released the findings of its industry report on the State of Enterprise Data Resiliency and Disaster Recovery 2019. This study evaluates how organizations are implementing disaster recovery to protect their data. The results suggest that enterprises are becoming more concerned about the threat of disaster as a result of human error, ransomware, power failure, and natural disaster.
The larger threat of ransomware is especially concerning for the enterprise data center, as nearly 90 percent of businesses consider ransomware a critical threat to their organization, and this is driving the need for disaster recovery (DR). Additionally, research from Datrium found that the public cloud is being considered as a disaster recovery site more often. The cloud provides greater ease of use, as well as cost-efficient DR, solving a range of pain points that are holding organizations back from responding to DR events.
The State of Enterprise Data Resiliency and Disaster Recovery 2019 study was developed to determine what DR solutions organizations are currently using, their confidence in those solutions, and how effective the solutions are at enabling enterprises to return to normal operations after a disaster.
In a press statement, CEO of Datrium, Tim Page said, "this research confirms that ransomware is one of the biggest concerns for IT managers today. This threat is significantly driving people to reevaluate their DR plans. It's no surprise that more than 88 percent of respondents said they'd use the public cloud for their DR site if they could pay for it only when they need to test or run their DR plans."
Ransomware is a Big Threat to the Enterprise Data Center
The data center must be protected from disaster or deliberate attacks. Approximately half (50.4 percent) of all businesses surveyed have recently experienced a DR event, with ransomware reported as the primary cause.
Over 36 percent of organizations that experienced a DR event identified ransomware as the main cause, with power outages (26.1 percent) being the second most common, followed by natural disasters (16.6 percent).

When asked why the ability to respond to a disaster quickly has become more important, 70.1 percent of respondents cited the increasing threat of ransomware.
Traditional DR Can Put Organizations at Risk
Traditional approaches to DR can be lacking. Two significant challenges faced by over half of businesses that have experienced a DR event in the past two years were the difficulty of both failover to their DR location and failback.
The top three reasons why failback was a challenge included difficulty with format conversion, the amount of time needed to failback, and challenges in understanding the changes in the system since failover.
Over 54 percent of respondents said VMs had been converted to cloud-native formats and it was difficult to convert back to a VMware vSphere format.

More than 52 percent stated the amount of time required to failback was difficult.

More than 47 percent of respondents claimed it was hard to understand the incremental changes that had occurred in the system since failover.
Pay-for-Use DR in the Public Cloud is in High Demand
Today's norm in the industry is to have physical sites for DR, but the industry is shifting toward DR in the public cloud. The majority (88.1 percent) of respondents said they would use the public cloud as their DR site if they would only have to pay for it when they needed it. The most common approach to DR according to 52.7 percent of respondents is having more than one physical DR site.
Page added, "as companies weigh the best defense options against ransomware, they should consider the benefits of using the public cloud for their DR sites. They can counter the high costs of traditional DR solutions and free their IT staff to focus on revenue-generating initiatives. The public cloud offers lower management overhead and costs along with lower risk and higher reliability in testing and executing DR plans."
23 percent of respondents stated that their business is not responding to DR events as effectively as it could be. The three main considerations holding enterprises back from responding to DR events include the complexity of DR products and processes, high associated costs, and lack of staff skilled in managing DR.
DR Budgets are Increasing
Because of the growing threat of disasters, DR budgets are increasing significantly.
74.9 percent of respondents said their DR budget has grown over the past year, and 21 percent reported that the increase was significant.

Only 1 percent of respondents noted a decrease in their DR budget.

Almost three-quarters of IT leaders expect their DR budget to increase in the next two years.
Page continued, stating, "it's our mission to bring enterprise-grade DR to every IT team by cutting cost and complexity with an on-demand failproof model leveraging VMware Cloud on AWS. Today, Datrium also announced new Disaster Recovery as a Service capabilities that provide VMware users, both on-premises and in the cloud, a reliable, cost-effective cloud-based disaster recovery solution with the industry's first instant Recovery Time Objective (RTO) restarts."
The State of Enterprise Data Resiliency and Disaster Recovery 2019 study findings are based on a survey of 395 IT leaders from organizations with 100 employees or more that have DR plans already in place.
To download the full report from Datrium, click here.
To read Datrium's full press release, click here.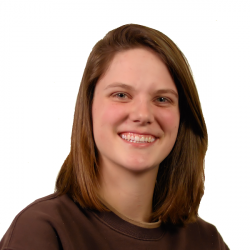 Latest posts by Tess Hanna
(see all)