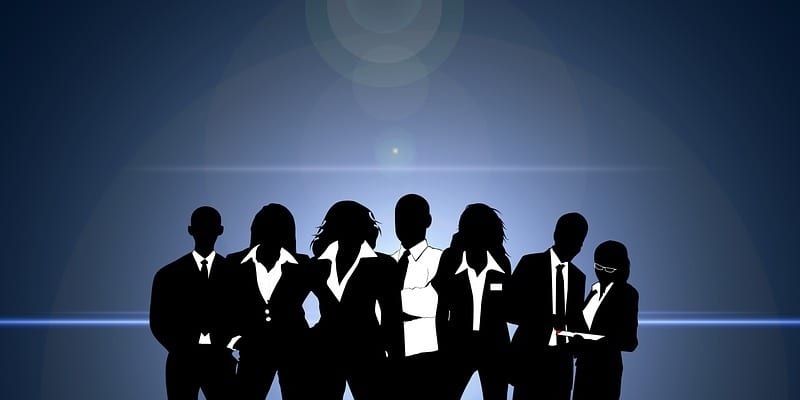 The chief executive officer (CEO) is at the top of the food chain within a company. The CEO undertakes many responsibilities, such as conceiving a strategy and direction and setting the precedent for their business' principles, conduct, and culture. The chief executive is also responsible for building an executive leadership team and allocating funds to match the company's goals and priorities. Some CEOs have even more on their plate, especially those at the head of backup and disaster recovery startups. Usually, they are responsible for more than just the traditional duties, and can do anything from brewing coffee to marketing their product.
Solutions Review has compiled this list of the 10 coolest backup and disaster recovery CEOs based on a number of factors, including the company's market share, growth trajectory, and the impact each individual has had on its presence in what is becoming the most competitive global software market. Some of the top data and analytics CEOs have been with their respective companies since day one while others are serial entrepreneurs. But no matter their background, each CEO brings a diversity of skills and a unique perspective to the table that allows their company to thrive.
Serguei Beloussov, Acronis
Serguei "SB" Beloussov is the Chairman and CEO of Acronis. He has held the position of Chairman of the Board since 2003, and of CEO since 2013. Beloussov was also CEO at virtualization and automation software company, Parallels until 2011. He is still in a leadership position there as Executive Chairman. Additionally, Beloussov is the co-founder and Executive Chairman of Acumatica, as well as a Senior Partner at Runa Capital, a venture capital firm with a global technology focus, which he also co-founded. Furthermore, Beloussov is on the Governing Board of the Centre for Quantum Technologies in Singapore.
Tom Signorello, Arcserve
Tom Signorello is the CEO of Arcserve. His responsibilities include establishing the company's global strategy, driving value to achieve worldwide sales goals, and setting the strategic direction of its portfolio of solutions. Signorello has been in the tech industry for 23 years and over that time he has developed a track record of creating profitable revenue streams over multiple industry sectors. Before joining Arcserve in 2017, Signorello was CEO of global solutions and services provider, OnX. Prior to his time at OnX, Signorello ran the North American business for Diebold, overseeing over half of the company's revenue. Before that, he served as senior vice president of global government managed services at Xerox.
BJ Jenkins, Barracuda Networks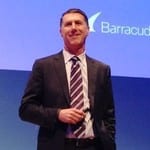 BJ Jenkins is President, CEO, and Board Member of Barracuda Networks. He has held these titles since November 2012. In November 2013, he led the company's IPO on the New York Stock Exchange. Jenkins has been in the IT industry for 20 years. In that time, he served as the president of EMC's Backup Recovery Systems (BRS) Division. Prior to that, in 1998, Jenkins joined EMC, where he held a range of senior leadership roles, including serving as Chief of Staff for the BRS division. In this position, Jenkins led the successful post-merger integration of Data Domain as the foundation of the new division.
Mohamad Ali, Carbonite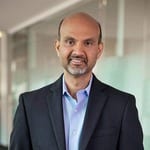 Mohamad Ali is the President and CEO of Carbonite. Ali's vision for the company is full engagement in developing and delivering the new generation of data protection solutions. Prior to joining Carbonite, Ali served as Chief Strategy Officer at Hewlett Packard, playing an integral role in the company's turnaround. He also led the creation of IBM's business analytics software unit and oversaw the two billion dollar services group at Avaya. In addition to this, Ali was the CEO of the Workforce Optimization division of Aspect Software. Ali also serves on the boards of iRobot, Oxfam America, and the Massachusetts Technology Leadership Council.
N. Robert Hammer, Commvault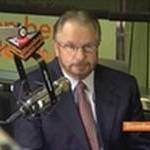 Bob Hammer is the chairman, president, and CEO of Commvault. He has held these titles since March 1998. Additionally, Hammer was a venture partner of the Sprout Group, which is an internal division of Credit Suisse First Boston Private Equity, Inc., from 1997 until December 2003. Prior to that, Hammer was the chairman, president, and CEO of the portable computer systems manufacturer, Norand Corporation. He was at that company from 1988 until its acquisition by Western Atlas, Inc. in 1997. He led the company after its leveraged buyout from Pioneer Hi-Bred International, Inc., and through its IPO in 1993. Hammer obtained his bachelor's and master's degrees in business administration from Columbia University.
Jaspreet Singh, Druva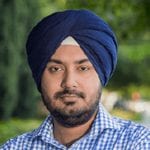 Jaspreet Singh is the founder and CEO of Druva. Singh's experience with product vision and general management has enabled Druva to be one of the faster-growing companies in the data protection and management market. As a result of Singh's entrepreneurial spirit, Druva has now raised approximately $200 million in venture funding, as well as 4,000 customers globally. In founding Druva, Singh created the first and only cloud-native Data Management-as-a-Service (DMaaS) company, disrupting the traditional data protection market. Before starting Druva, Singh held foundational roles at both Veritas and Ensim Corp.
Ken Shaw, Infrascale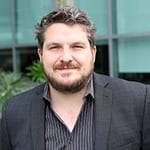 Ken Shaw is the founder, CTO, and CEO of Infrascale. Shaw has experience as an engineer and entrepreneur in the cloud storage and online backup industry. Through his knowledge of storage-oriented cloud computing and offshore software development, he has become a thought leader in cloud storage. In the last 12 years, Shaw has founded and operated many software companies with a focus on building scalable cloud storage systems for backup, archiving, and collaboration. Shaw initially founded SOS Online Backup with only two employees, which eventually grew into Infrascale. Before founding SOS Online Backup, Shaw consulted for the US government on offshore technology trade policy.  
Stephen Murdoch, Micro Focus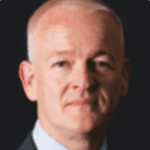 Stephen Murdoch is the CEO of Micro Focus. Murdoch has been in the IT industry for 25 years. He has experience in a variety of topics, including hardware, software, and services with an emphasis on driving strategic, transformational change. Murdoch joined Micro Focus in 2012 and held critical leadership positions with responsibilities which included sales, marketing and product management, and holding the Chief Operating Officer role. Before joining Micro Focus, Murdoch held senior executive positions in sales, general management, and strategy with Dell and IBM.
Paul Brady, Unitrends
Paul Brady is the CEO of Unitrends. He first joined Unitrends from security software company, ObserveIT, where he also served as CEO. Before his time at ObserveIT, Brady was senior vice president and general manager of the Performance Management business unit at Riverbed Technology. There, he grew revenue substantially over the course of 5 years. Other leadership positions he has held include president and CEO of Mazu Networks, president of Guardent, senior vice president of Exodus, CEO of Cohesive Technology Solutions, and founder and CEO of Business Technologies Inc.
Greg Hughes, Veritas
Greg Hughes is the CEO of Veritas. He has over 20 years of experience as an executive in enterprise software. Prior to joining Veritas, Hughes was the CEO of Serena Software. In his time there, Hughes led the successful turnaround and sale to Micro Focus. Additionally, he has held executive roles in technology investment firms Silver Lake Partners and HGGC. Hughes also served in a range of senior executive roles at Symantec, most recently as President of the $4 billion Enterprise Product Group. Hughes joined Symantec through the acquisition of Veritas, where he was executive vice president of Global Services.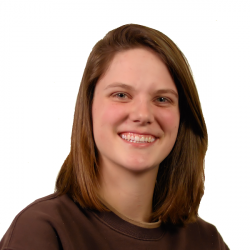 Latest posts by Tess Hanna
(see all)