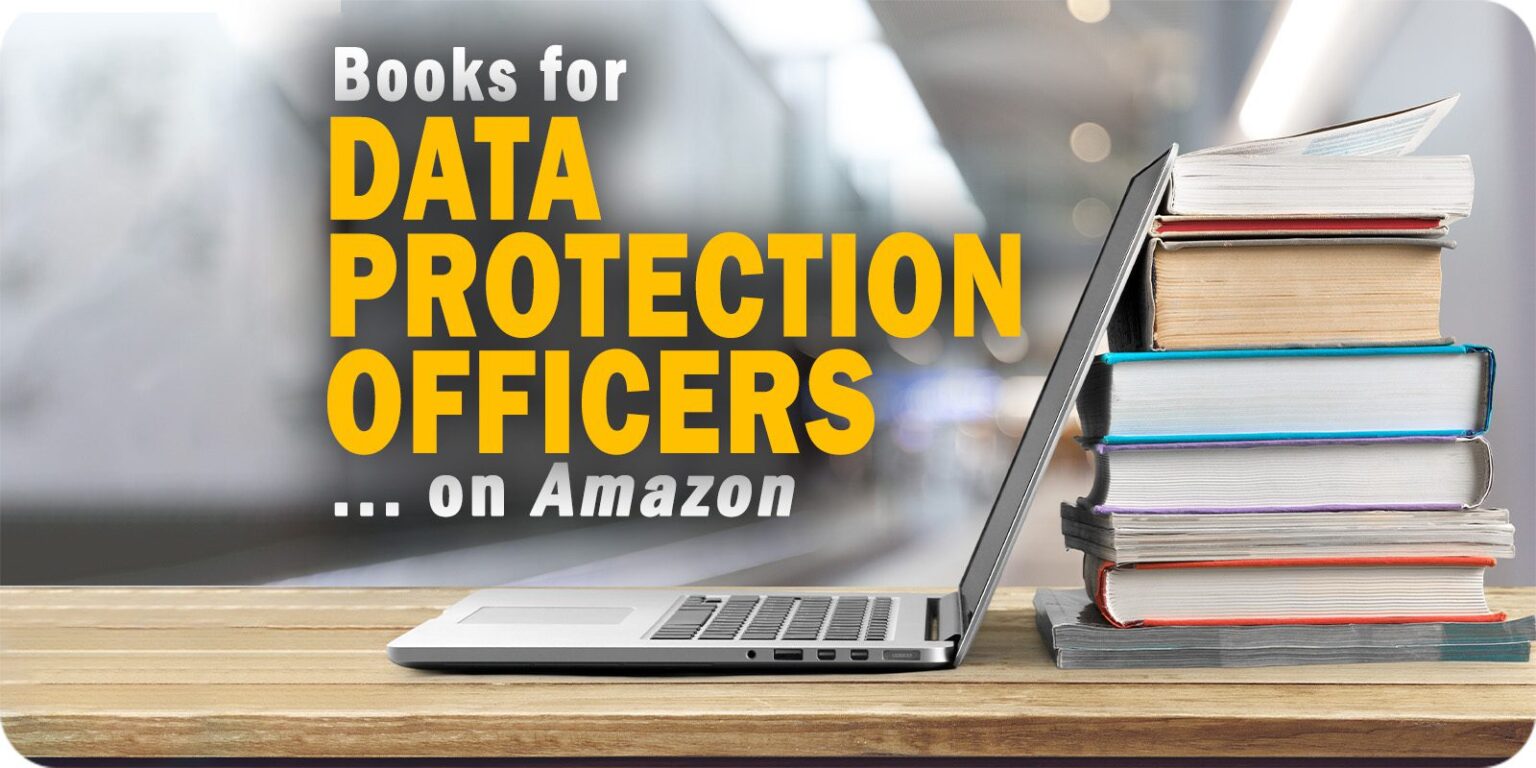 Our editors have compiled this directory of the most essential books for data protection officers based on Amazon user reviews, rating, and ability to add business value.
Data protection is a broad field encompassing backup and disaster recovery, data storage, business continuity, cybersecurity, endpoint management, data privacy, and data loss prevention. Data protection software becomes more crucial as the amount of data an enterprise creates and stores continues to grow at ever-increasing rates. This makes the role of a data protection officer essential in today's technological landscape.
There are plenty of free resources available online (such as Solutions Review's Data Protection Buyer's Guide, Backup and Disaster Recovery Guide, DRaaS Buyer's Guide, Data Protection Vendor Comparison Map, and best practices section), but sometimes it's best to do things the old-fashioned way. There are few resources that can match the in-depth, comprehensive detail of a book targeted specifically at data protection officers.
The editors at Solutions Review have done much of the work for you, curating this list of the most essential books for data protection officers on Amazon. These books have been selected based on the total number and quality of user reviews, as well as their ability to add business value. Each of the titles listed in this compilation meets a minimum criteria of a 4-star-or-better ranking. 
Below, you will find a library of titles from recognized industry analysts, experienced practitioners, and subject matter experts spanning the data protection space. This compilation includes publications for practitioners of all skill levels.
Note: Titles are listed in no particular order.

The Most Essential Books for Data Protection Officers
OUR TAKE: 
Raphael Gellert is an assistant professor at Radboud University, where he is also a member of the Interdisciplinary Hub for Security, Privacy, and Data Governance. This book gives readers an overview of data protection and risk management, as well as the difference between the two subjects.
"The concept of a risk-based approach to data protection came to the fore during the overhaul process of the EU's General Data Protection Regulation (GDPR).  Such increased compliance duties are performed through risk management tools. This book provides a comprehensive analysis of this legal and policy development, which considers a legal, historical, and theoretical perspective. By framing the risk-based approach as a sui generis implementation of a specific regulation model known as meta regulation, this book provides a recollection of the policy developments that led to the adoption of the risk-based approach in light of regulation theory and debates."
OUR TAKE: 
This book from David G. Hill looks at data protection in a holistic way, showing how it fits into and impacts businesses. The text also encourages readers to reassess their own data protection strategy and look for any possible security gaps.
"The author begins by building the foundation of data protection from a risk management perspective. He then introduces the two other pillars in the governance, risk management, and compliance (GRC) framework. After exploring data retention and data security in depth, the book focuses on data protection technologies primarily from a risk management viewpoint. It also discusses the special technology requirements for compliance, governance, and data security; the importance of eDiscovery for civil litigation; the impact of third-party services in conjunction with data protection; and data processing facets, such as the role of tiering and server and storage virtualization."
OUR TAKE: 
This title from industry veteran, Preston de Guise, outlines how data protection is evolving and beginning to enable new processes surrounding data movement and processing. This second edition also explains how data recovery can be integrated with IT governance.
"The second edition of Data Protection goes beyond the traditional topics including deduplication, continuous availability, snapshots, replication, backup, and recovery, and explores such additional considerations as legal, privacy, and ethical issues. A new model is presented for understanding and planning the various aspects of data protection, which is essential to developing holistic strategies. The second edition also addresses the cloud and the growing adoption of software and function as a service, as well as effectively planning over the lifespan of a workload: what the best mix of traditional and cloud native data protection services might be."
OUR TAKE: 
Written by Daniel J. Solove and Paul M. Schwartz, this text is designed for use in courses and seminars. This book is also a recently updated third edition, which discusses CCPA, biometric privacy, and the FTC Facebook Cambridge Analytica case.
"This short paperback, developed from the casebook, Information Privacy Law, contains key cases and materials focusing on privacy issues related to consumer privacy and data security. Topics covered include big data, financial privacy, FCRA, GLBA, FTC privacy and security regulation, identity theft, online behavioral advertising, first amendment limitations on privacy regulation, data breaches, data breach notification statutes, and privacy of video watching and media consumptions."
OUR TAKE: 
Bart van der Sloot provides readers with an explanation of the 2018 General Data Protection Regulation (GDPR) legislation. Upon finishing this title, readers will have an understanding of what they can and cannot do with other people's data.
"This book sets out the most important obligations of individuals and organisations that process data about others. These include taking technical security measures, carrying out an impact assessment and registering all data-processing procedures within an organisation. It also discusses the rights of citizens whose data are processed, such as the right to be forgotten, the right to information and the right to data portability."
OUR TAKE: 

Author Stephen Massey is a data protection and information security practitioner with more than 20 years of experience. Massey has also directed international information security and operational risk functions in a wide range of sectors, showing his expertise as a professional in the field.
"The Ultimate GDPR Practitioner Guide (2nd Edition) provides those tasked with implementing Data Protection processes, useful information and supporting case law to aid in achieving compliance with GDPR. The second edition is crammed with new and updated advice, guidance and templates and also includes a copy of the full regulation text and the supporting recitals."
OUR TAKE: 
This book by Filip Johnssen and Sofia Edvardsen is a great fit for new data protection officers looking to get started, as well as more seasoned practitioners looking for a reference guide. This book also offers an overview of the day-to-day operations of a data protection officer.
"This book provides a practical guide to the DPO role, encompassing the key activities you'll need to manage to succeed in the role. Coverage includes data protection fundamentals and processes, understanding risk and relevant standards, frameworks and tools, with DPO tips also embedded throughout the book and case studies included to support practice-based learning."
OUR TAKE: 
This title from Kevin Shepherdson, William Hioe, and Lyn Boxall aims to help readers avoid breaching international data protection laws. Shepherdson is also the CEO of Straits Interactive, a Data Privacy Specialist in the ASEAN region.
"Data or privacy breaches are on the rise and businesses can be prosecuted under data protection laws. Fines for non-compliance can be from S$1 million in Singapore, up to three years jail in Malaysia, and up to 4% of global revenues for EU countries. The focus on this book is operational compliance. The book is for everyone as all of us in the course of our daily work process personal data. Organised into sections, each idea provides practical advice and examples of how a breach of the law may happen. Examples cover HR, Finance, Admin, Marketing, etc, allowing the reader to relate to his or her own area of work."
OUR TAKE: 
This second edition book, edited by Sandi J. Davies and Lawrence J. Fennelly, has been updated to include new learning aids for readers to reinforce professional development. Davies has been the Executive Director of the International Foundation for Protection Officers for over 25 years, and Fennelly is an industry expert on crime prevention and security planning.
"Eight previous iterations of this text have proven to be highly regarded and considered the definitive training guide and instructional text for first-line security officers in both the private and public sectors. The material included in the newest version covers all the subjects essential to the training of protection officers. This valuable resource and its predecessors have been utilized worldwide by the International Foundation for Protection Officers since 1988, as the core curriculum for the Certified Protection Officer (CPO) Program. [This book] provides critical updates and fresh guidance, as well as diagrams and illustrations."
OUR TAKE: 
This title from Alan Calder and Steve Watkins aims to help readers implement IT governance best practices at businesses of any size. This book is a great resource for any professional that deals with the strategic and operational side of information security.
"Now in its seventh edition, the bestselling IT Governance provides guidance for companies looking to protect and enhance their information security management systems (ISMS) and protect themselves against cyber threats. The new edition covers changes in global regulation, particularly GDPR, and updates to standards in the ISO/IEC 27000 family, BS 7799-3:2017 (information security risk management) plus the latest standards on auditing. It also includes advice on the development and implementation of an ISMS that will meet the ISO 27001 specification and how sector-specific standards can and should be factored in… IT Governance is the definitive guide to implementing an effective information security management and governance system."
OUR TAKE: 
Douglas J. Landoll's book uses examples, discussion materials, and sample policies to make the process of developing security procedures and strategies less daunting for readers. 
"Information Security Policies, Procedures, and Standards: A Practitioner's Reference gives you a blueprint on how to develop effective information security policies and procedures. It uses standards such as NIST 800-53, ISO 27001, and COBIT, and regulations such as HIPAA and PCI DSS as the foundation for the content. Highlighting key terminology, policy development concepts and methods, and suggested document structures, it includes examples, checklists, sample policies and procedures, guidelines, and a synopsis of the applicable standards."
OUR TAKE:
Karen Worstell is a cybersecurity expert that currently consults and matches cybersecurity professionals to organizations that need them. She also runs mentoring and coaching programs directed at women interested in computer science.
"Cybercrime Protection Book For Your Family & Finances Minimize your exposure to cybercrime using these essential steps Cybercrime is on track to become a six trillion dollar problem by 2021. After the Equifax breach, cybercrime advisors are alerting citizens that they should assume their personal information is in the hands of cyber criminals. In this essential guide, Karen Freeman Worstell, breaks down the "what to do now" into 15 essential steps that will help to minimize your exposure. It's more important than ever to begin and maintain good practices on a daily basis and to know what to do if you suspect your personal information has been misused. This handy guide shows you how."
OUR TAKE: 
John Ladley's second edition of this title has been updated to include new case studies, current industry details, and updated coverage of the available data governance tools readers can use.
"Data Governance, Second Edition, is for any executive, manager or data professional who needs to understand or implement a data governance program. It is required to ensure consistent, accurate and reliable data across their organization. This book offers an overview of why data governance is needed, how to design, initiate, and execute a program and how to keep the program sustainable. This valuable resource provides comprehensive guidance to beginning professionals, managers or analysts looking to improve their processes, and advanced students in Data Management and related courses."
Solutions Review participates in affiliate programs. We may make a small commission from products purchased through this resource.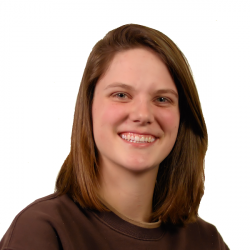 Latest posts by Tess Hanna
(see all)