What are the best business continuity certifications that any backup and disaster recovery administrator should consider earning? Certifications are a great way for IT professionals to show their knowledge in a particular field or demonstrate their qualifications. For those in the business continuity space, there are several certifications that show expertise in avoiding downtime, recovering data, and maintaining IT resilience. Earning these certifications shows managers that you're proficient in valuable business continuity skills and understand how to protect critical data.
Which business continuity certifications are the best ones to go after? Which ones demonstrate the proper knowledge of how to successfully maintain business operations during a disaster? Moreover, what information will you need to earn each certification? Below, we've listed the best business continuity certifications for backup and disaster recovery professionals.
The Certified Business Continuity Professional (CBCP) certification is a must-have for data protection administrators. It provides a comprehensive approach to business continuity education and training. Additionally, it is perhaps the most sought after certification in the industry. The course goes over best practices for disaster preparedness and business continuity planning. This certification is recommended for those with at least two years of experience in a minimum of five professional practice areas recognized for business continuity planners.
This certification was introduced in 2012, making ISO 22301 one of the newest certifications in the business continuity community. It is basically a framework developed to assist IT professionals with planning, implementing, and managing business continuity efforts in their respective organizations. ISO 22301 is recognized globally and is applicable to all organizations regardless of size or industry. Those who gain this certification must apply for recertification every three years.
The Certificate of the Business Continuity Institute (CBCI) is a general standard that certifies understanding and knowledge of established business continuity practices. Additionally, it's an entry-level requirement for those who are trying to become certified members of the Business Continuity Institute. This standard is internationally recognized and helps experts develop a resilient and compliant architecture for their businesses. CBCI certification is particularly prestigious in African, Asian, and European nations.
The Master Business Continuity Professional certification (MBCP) is the peak level of certification from global leader in business continuity education, DRI International. A certified MBCP professional has shown advanced knowledge of business continuity management and a notable degree of expertise in the field. This certificate has the most stringent requirements, which means that those who achieve certification will be elevated above their competition.
The Certified Business Continuity Vendor (CBCV) certification is reserved for IT engineers, service providers, software developers, sales reps, and other professionals with knowledge of the business continuity space. This certificate displays a deep understanding of the importance of business continuity. To gain certification, you must receive a passing score on an exam that tests your knowledge against established business continuity practices.
Looking for more information on data protection solutions? Our Backup and Disaster Recovery Buyer's Guide, DRaaS Buyer's Guide, and Data Protection Vendor Map contain profiles on the top data protection vendors, as well as questions you should ask providers and yourself before buying.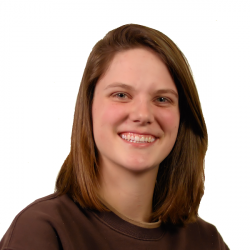 Latest posts by Tess Hanna
(see all)