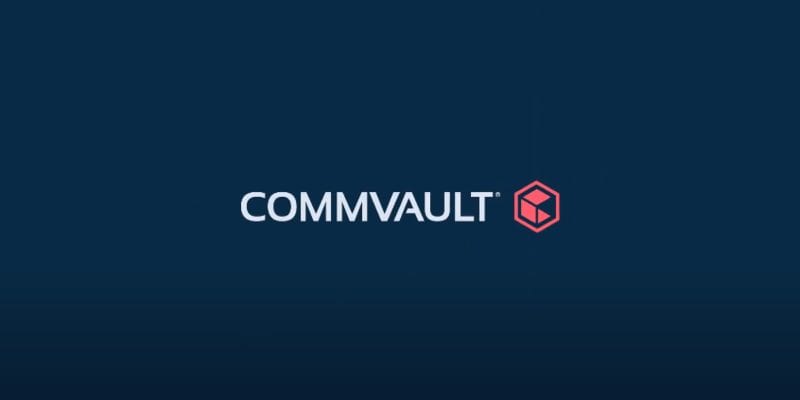 The editors at Solutions Review have compiled this list of the best Commvault training courses and certifications to consider.
Commvault provides data protection and information management software to assist organizations with protecting, accessing, and using all of their data economically. The vendor has a long list of supported public cloud providers, hypervisors, big data support, and database protection as well. The platform is primarily offered as a software-only solution, but Commvault also has an appliance option. Recently, Commvault acquired data storage solution provider, Hedvig. Additionally, Commvault also recently launched Metallic, its division of SaaS solutions.
With this in mind, we've compiled this list of the best Commvault training courses to consider if you're looking to improve your backup and recovery skills for work or career advancement. This is not an exhaustive list, but one that features the best Commvault courses from trusted online platforms. We made sure to mention and link to related courses on each platform that may be worth exploring as well. Click Go to training to learn more and register.
Note: Commvault training courses are listed in no particular order.
Commvault v11 Implement, Administer and Manage Course
Platform: Udemy
Description: By taking this course, you'll get an overview of the fundamental components and architecture of Commvault's solutions with hands-on demos. Additionally, you'll learn how to design and create storage policies, how to perform job management, and how to configure virtual data protection. Before subscribing, you should have a basic knowledge of backup and restore terminology. This course is designed for backup administrators, Commvault administrators, and Windows or storage administrators.
Commvault Professional Bundle
Platform: Commvault
Description: This course, directly from Commvault, covers the essential and advanced skills for configuring and administering Commwault software to protect data in virtual and physical infrastructures. The core components for this self-paced training include Commvault Professional Foundations and Commvault Professional Advanced. These sections of the course cover CommCell environments, storage configuration, security, servers and features, data management, and monitoring. Before taking this course, Commvault recommends that you watch the Welcome to Commvault video. This course is aimed at personnel responsible for day-to-day administration and management of Commvault software.
Commvault 11 Beginner Course
Platform: Udemy
Description: This short course is aimed at people who are complete beginners with regard to Commvault. Created by Gary McNeely, the Commvault 11 Beginner Course teaches you a range of skills, including building your lab using Amazon EC2, setting up the Microsoft Active Directory, creating storage policies and libraries, creating schedule policies, and performing backup and restore. While this course teaches you the skills needed to use Commvault, its teachings also transfer into other technical fields, enabling you to separate yourself from your competition.
Learn Backup & Restore with Commvault, Get a High Paying Job
Platform: Udemy
Description: No computer skills are required before taking this course. In fact, this course is targeted at people who have no knowledge of IT. After subscribing, you'll know how to install and set up Oracle 12c database, Linux Ubuntu, AWS Cloud, and Microsoft Active Directory. This course offers 19 hours of on-demand video and will arm you with the skills necessary to gain employment in the IT field. If you are a beginner with backing up and restoring files, this course could be a good fit for you.
Commvault Master Class
Platform: Commvault
Description: This course is made to provide the deepest level of knowledge possible for Commvault administrators and engineers. The skills gained through this course can also be applied in advanced enterprise architecture, complex troubleshooting, and more comprehensive management of day-to-day activities. There is an emphasis placed on a concentrated understanding of advanced Commvault features including virtualization, deduplication, backup/archiving, storage, security, and troubleshooting. Before taking this course, it is required that you are already a Commvault Certified Engineer.
Learn Commvault and AWS
Platform: Udemy
Description: Through this course, you'll gain an understanding of the core concepts of Commvault software, deduplication, backup, and disaster recovery. The course begins with deploying commserve software in AWS, followed by configuring S3 Storage as Disk libraries, then installing the respective components and performing backup and restores. The second half of the course covers the setup of Commvault software for data center solutions, as well as the advanced concepts of Commvault. This course is aimed at IT administrators, backup and storage admins, and disaster recovery professionals.
Commvault Core Fundamentals
Platform: Pluralsight
Description: This intermediate-level course is aimed at people who use Commvault software and want to learn more about how to use and maximize its core components. First, the course gives a walkthrough of CommCell administration before giving an in-depth look at storage policies, configuration, and media management. You'll also learn about client administration, data protection, and recovery. Finally, you'll learn what is needed to monitor a CommCell Environment.
Related Paths: Commvault Help Desk Operator, Commvault Virtualization
Solutions Review participates in affiliate programs. We may make a small commission from products purchased through this resource.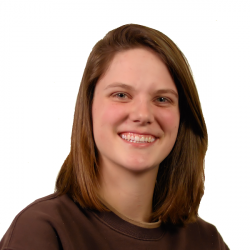 Latest posts by Tess Hanna
(see all)