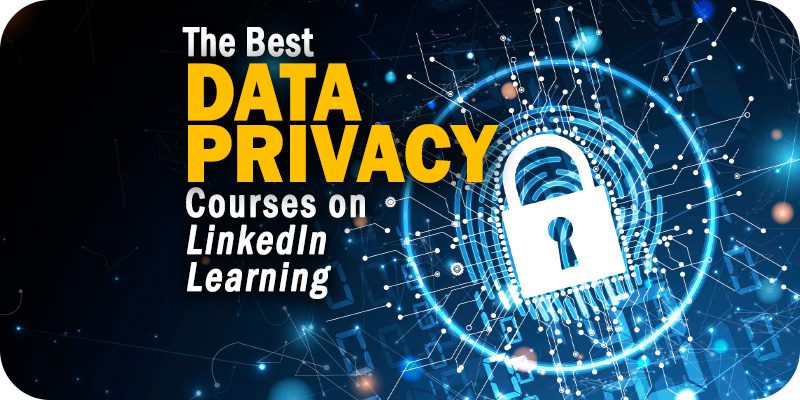 The editors at Solutions Review have compiled this list of the best data privacy courses on LinkedIn Learning that professionals should consider if they're looking to grow their skills.
Data privacy is an essential part of overall data protection, defining who has access to data. Data privacy is usually applied to personal health information and personally identifiable information. This technology is crucial in business operations, development, and finances. Additionally, through data privacy and protection, businesses can prevent data breaches, avoid downtime, and more easily meet regulatory compliance requirements.
With this in mind, the editors at Solutions Review have compiled this list of the best data privacy courses on LinkedIn Learning to consider taking. The platform is perfect for those looking to take multiple courses or acquire skills in different areas, or for those who want the most in-depth experience possible through access to LinkedIn Learning's entire course library or learning paths. In sum, LinkedIn Learning offers training in more than 13 distinct categories with thousands of modules. This list of the best data privacy courses on LinkedIn Learning below includes links to the modules and our take on each.
Note: Courses are listed in no particular order.
The Best Data Privacy Courses on LinkedIn Learning
OUR TAKE: This course, led by Michelle Dennedy, provides an overview of the concept of data as intellectual property. Additionally, Dennedy outlines how moral, legal, and ethical concerns can apply to data privacy.
Description: Get an introduction to the basics of data privacy: what it is, why it matters, and who it impacts, from consumers and private citizens to policymakers and C-suite business leaders. Michelle Dennedy, one of the data privacy community's strongest advocates, uses straight talk and engrossing stories and scenarios to illustrate why data privacy is becoming one of the most critical technology issues in our world today. Find out how organizations can build more robust systems, and extract maximum value from the data we do have access to. Explore what happens when data gets into the wrong hands, and learn what we need to know in order to protect ourselves in the face of a data-driven future.
OUR TAKE: In this intermediate-level course, Nishant Bhajaria guides students through the details of the data privacy, privacy protection, and data security spaces. This training can be completed in just under an hour and a half, and users can continue on with other courses from Bhajaria in this series.
Description: Companies often collect customer data with third parties to enable better products and growing engagement, as well as for safety reasons. But users expect—and deserve—that their information is handled with great care. In this course, instructor Nishant Bhajaria steps through how to create an architecture to manage data collection and measure risk, as well as afford privacy protections relative to that risk. This architecture—which is a combination of technology, techniques, and processes—can enable companies to be more disciplined with data while collecting and processing it. Nishant goes over the current privacy landscape, explains how classifying data can save you money in the long run, and shares what the data classification process should look like. He also takes a deep dive into the data inventory process, explaining how to best approach it and discern whether it is succeeding. Finally, Nishant provides context on executive communication on privacy governance.
OUR TAKE: Kalinda Raina, the Head of Global Privacy for LinkedIn, leads this advanced-level course. Raina gives students an overview of the risks of impaired privacy, as well as precautions to take when working from home.
Description: As countries and businesses begin to open up again, one way that leaders protect their citizens and employees is through a variety of tracking efforts. But the use of tracking technologies has created a unique set of privacy challenges that everyone—from CEOs to individual contributors—must grapple with. In this course, join Kalinda Raina, head of global privacy at LinkedIn, as she explores the privacy challenges raised by the global pandemic, as well as the steps you can take as a citizen, parent, employee, and manager to protect privacy. Learn about the ways that governments are surveilling citizens for COVID. Discover why it's important to ensure that data you share during the pandemic doesn't continue to be collected (and can't be used against you in the future). Learn how to protect your customer's privacy when working from home, as well as what you can do as a parent to teach your child privacy best practices. Plus, Kalinda provides leaders with guidance on how to make important decisions about reopening offices.
OUR TAKE: This intermediate-level course led by Mike Chapple touts a 5-star rating and provides an analysis of privacy laws. The course also delves into the sources of U.S. laws, international enforcement, data sharing, online privacy, and incident response, among other subjects.
Description: The United States has a patchwork of privacy laws that affect different data types and industries in different ways. In this course, Mike Chapple explores the unique U.S. privacy environment, as covered by the first domain of the IAPP Certified Information Privacy Professional/US (CIPP/US) exam. He discusses the structure of U.S. law; enforcement of federal, state, and international privacy and security laws; and information management from a U.S. perspective. Students who complete this course will be prepared to answer questions from the Introduction to the U.S. Privacy Environment domain of the CIPP/US exam—a critical certification for privacy professionals—and create a more secure and controlled environment for their users.
OUR TAKE: This course from Doug Rose is directed at data privacy beginners and intermediates. In the training, Rose defines data ethics, explores major data ethics privacy challenges, and discusses the differences between private and public data.
Description: Technology provides businesses with real insight into customer's thoughts, desires, and behaviors. But this unprecedented access can pose real ethical dilemmas. Can you sell customer data to other companies? Can you charge different customers more for the same product? The answers will define your organization. Yet many of these decisions aren't happening in the boardroom. Instead, they're made in much smaller meetings with people just like you—project managers, business analysts, directors, and software developers. This course gives you the skills you need to make the right decisions. Instructor Doug Rose helps you consider the duties you have to your customer, think about the consequences of your actions, and maintain high employee morale as you wrestle with these key data ethics challenges.
OUR TAKE: Nishant Bhajaria outlines what privacy means, how to change company culture regarding user privacy, staffing a privacy program, and the role of data science in privacy during this beginner-level course.
Description: In today's highly regulated and privacy-aware market, a single misstep could cost you both your customers and your credibility. To keep your users safe, it's important to know how privacy has changed both the economy and the overall business landscape, as well as which steps you must take to keep your information secure. In this course, join Nishant Bhajaria as he steps through how to design a cross-functional privacy program. Nishant details the challenges in data privacy and expectations on the part of regulators, industry stakeholders, and your consumers. He also delves into foundational privacy concepts, how they relate to the business landscape, and how you can create, measure, and scale a privacy culture and program in your company.
Solutions Review participates in affiliate programs. We may make a small commission from products purchased through this resource.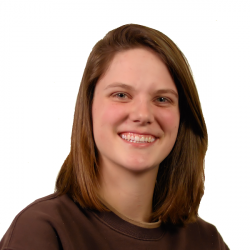 Latest posts by Tess Hanna
(see all)