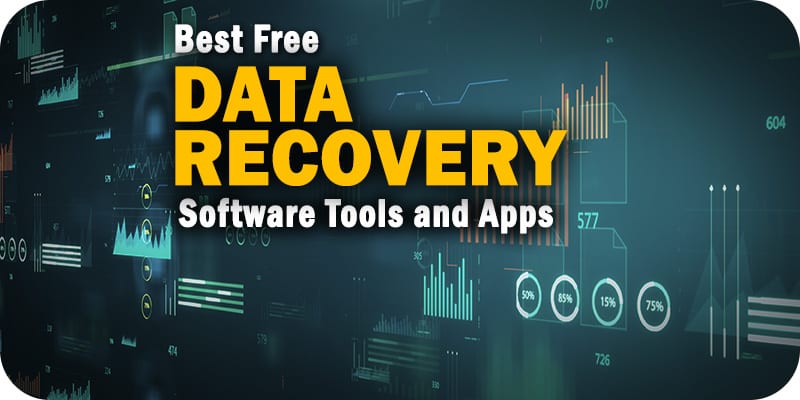 Solutions Review's listing of the best free data recovery software will help you narrow your search for the best tools for your organization.
The editors at Solutions Review have developed this resource to assist buyers in search of the best free data recovery software to fit the needs of their organization. Choosing the right vendor and tool can be a complicated process that requires in-depth research and often comes down to more than just the tool and its technical capabilities. To make your search a little easier, we've profiled the best free data recovery software and solutions all in one place.
Note: Companies are listed in alphabetical order.
Tool: ADRC Data Recovery Tools
Description: ADRC Data Recovery Tools is a free file recovery program recommended to the average computer user because of its simple user interface. The platform is a standalone, 132 KB program, making it a portable data recovery solution that will easily fit on removable media. However, users should be aware that the program has not been updated since 2008 and does not work with Windows 10 or Windows 8. The program supports Windows XP, 2000, 95, 7, and Vista.
Tool: Advanced Disk Recovery
Description: Advanced Disk Recovery offers compatibility with all types of file formats. Additionally, the tool supports external memory cards, USBs, SSds, and hard drives. The tool enables users to use filters to locate and restore files according to time, size, or data. Advanced Disk Recovery also recovers files and folders in case of an accidental format.
Tool: AnyRecover
Description: AnyRecover is a data recovery platform that is available in a free and paid version. The software can recover lost or deleted files from different data loss situations. AnyRecover can perform emptied Recycle Bin recovery, lost partition recovery, external device data recovery, and raw partition recovery. The tool also supports all storage devices, including digital cameras, computers, memory cards, and flash drives. Technological experience is not required to use AnyRecover.
Tool: CD Recovery Toolbox
Description: CD Recovery Toolbox is a program designed to recover files from damaged or corrupted optical drive discs (meaning CDs, DVDs, Blu-Rays, and HD DVDs). Users should be aware that this tool will not recover files from hard drives simply because it is not built for that purpose. According to the publisher, CD Recovery ToolBox helps recover files from discs that have been scratched, chipped, or have surface spotting. The platform works in Windows 10, 8, 7, Vista, XP, Server 2003, 2000, NT, ME, and 98.
Tool: Data Rescue
Description: Data Rescue is an advanced data recovery software package offering from Prosoft Engineering. The product supports a range of different file types for recovery and enables users to teach the application about new file types using a few file examples. This functionality extends the tool's flexibility to allow it to recover any type of file. Additionally, the new hex previewer allows users to view their files as raw data before initiating their recovery.
Tool: Disk Drill
Description: Disk Drill is one of the bigger names in free data recovery software. The application, developed by CleverFiles, is designed to scan both external and internal storage devices, from local disk drives to portable USB drives and SD cards. While Disk Drill does not offer phone customer support, the free version offers recovery up to 500 MB, fast scanning with the option to stop or resume, and recovers files from all commonly used file systems. The program differentiates itself from others through its supplementary data loss prevention capabilities.
Tool: DM Disk Editor (DMDE)
Description: DMDE can be used to recover files from any type of storage media. The program is designed to resolve issues with complex data loss cases that other tools may be unable to handle. The commercial product comes bundled with multiple freeware components, including a disk editor, partition manager, and a RAID constructor. DMDE is recommended to individuals who have extensive technical data recovery experience. Recovery can be done by the file system or file signature when the systems are damaged. The tool also offers an automated search feature.
Tool: Do Your Data
Description: Do Your Data is a professional recovery tool. The software allows you to choose between two options: Quick Recovery and Advanced Recovery in the basic scanning process. After the scan, users can preview the files and recover their lost data. This tool's major features are file preview before recovery, sorting based on file types, and exporting scan result database for later usage.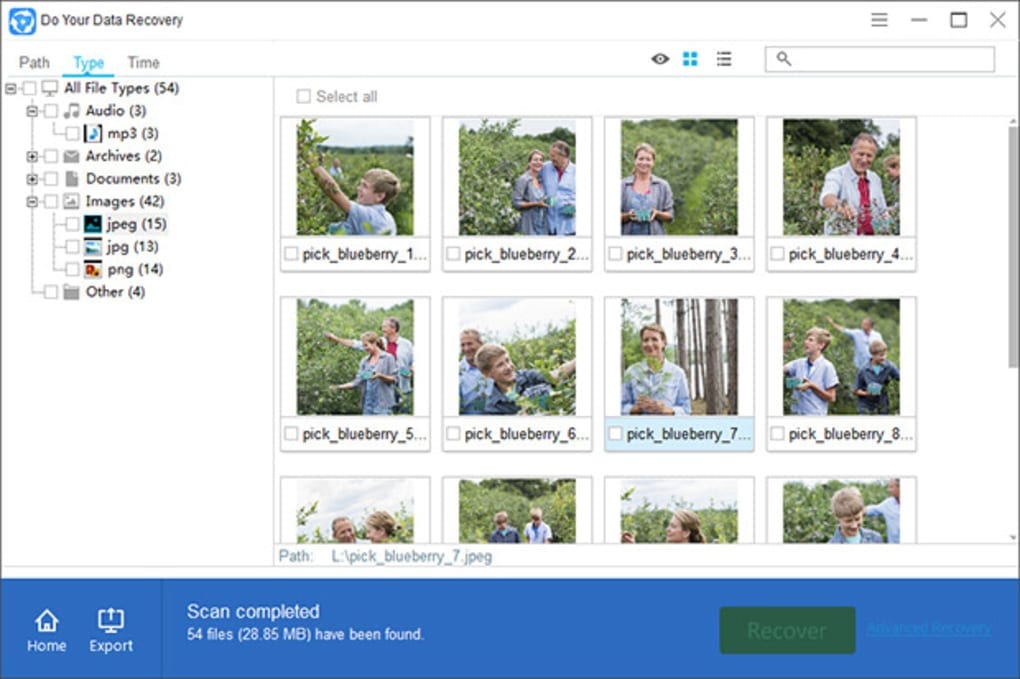 Tool: EaseUS Data Recovery Wizard
Description: EaseUS Data Recovery Wizard is a user-friendly app with a Windows Explorer-type interface and a three-step easy data recovery process. The program is free for recovering data up to 500 MB. Additionally, the tool works on internal and external hard drives, USB flash drives, memory cards, and various partitions. Along with Disk Drill, EaseUS Data Recovery Wizard is one of the top names in the free data recovery software space. This tool is a practical option for casual data losses. However, if you need extra recovery capacity, the developer offers a paid upgrade.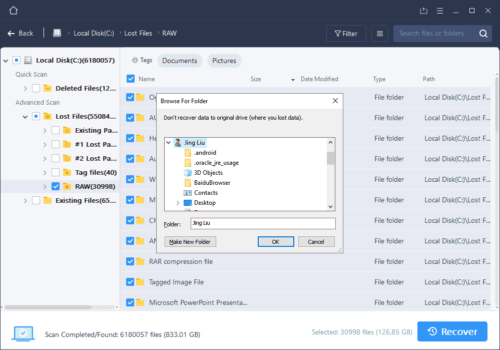 Tool: FreeUndelete
Description: The primary advantage that FreeUndelete offers is its easy-to-use interface and "folder drill down" functionality. This capability makes it so files available for recovery are not shown in a long, unmanageable listing. Additionally, FreeUndelete offers a portable option, filtering, and sorting options, restoring entire folders at once, and lets users know how successful the recovery will be before starting. Users should be aware that this tool is intended for home users only, rather than business or commercial settings.
Tool: Minitool Power Data Recovery
Description: Minitool Power Data Recovery is a program that supports more than 100 different file types. The tool can restore lost and deleted data from a range of storage devices with a three-step recovery process. A free version of the tool can be upgraded with monthly, yearly, or lifetime subscriptions. Users can recover up to 1 GB of data for free. Additionally, Minitool Power Data Recovery offers an intuitive user interface and 24×7 technical support.
Tool: PC Inspector File Recovery
Description: PC Inspector File Recovery separates itself from the pack by detecting partitions that have been lost, even if they boot sector or file system has been damaged or deleted. This ability is critical in an emergency and can potentially help users get data back, even if the hard drive is not visible within Windows. While the tool's interface and design can be slightly intimidating, users can save their data to a networked drive.
Tool: PhotoRec
Description: PhotoRec is an open-source data recovery software application that runs on most operating systems. Unlike its name suggests, the program can recover more than 300 file format families, making it a good fit for users who want to recover deleted data without paying. PhotoRec is a companion to the TestDisk application that is designed to repair damaged or lost partitions. Users should have some experience using command-line software before using this program, as its interface is slightly unintuitive.
Tool: Recuva
Description: Recuva is another top name in the free data recovery software space. Created by Piriform, Recuva can recover permanently deleted files, which have been marked as free space by the operating system. This software can work on hard drives, USB flash drives, memory cards, MP3 players, and other storage devices supported by FAT and NTFS file systems. Additionally, Recuva is available in an installable and portable form. The portable version does not risk the possibility of overwriting the data still on a hard drive.
Tool: Stellar Data Recovery
Description: Stellar Data Recovery has an emphasis on photo, USB, and hard drive recovery. The application is recommended to beginners and non-technical users because of its easy-to-use, intuitive user interface. Stellar Data Recovery also offers an in-app preview of files available before making the final recovery attempt. The program can run on Windows 10, 8, 8.1, 7, Vista, XP, and macOS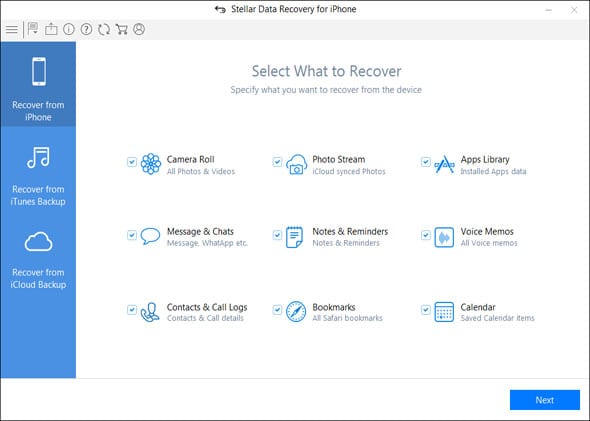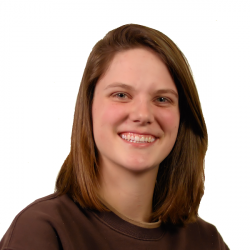 Latest posts by Tess Hanna
(see all)