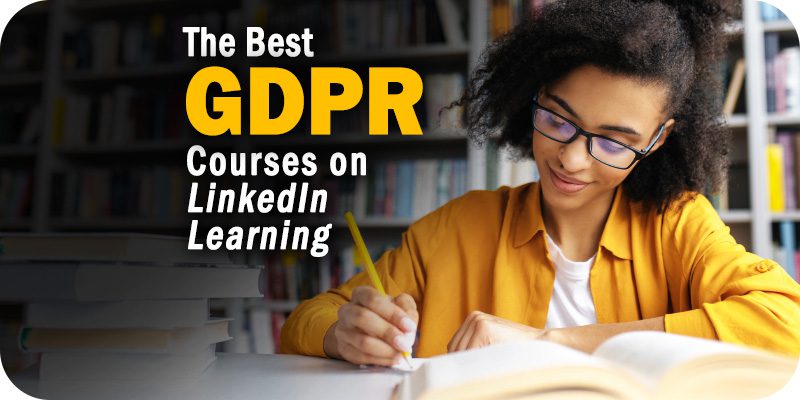 The editors at Solutions Review have compiled this list of the best GDPR courses on LinkedIn Learning that IT professionals should consider if they're looking to grow their skills.
It's been three years since the General Data Protection Regulation (GDPR) was passed. With this data protection law in effect, it is essential that organizations are compliant with its regulations in order to avoid paying steep fines. Data protection professionals must have a comprehensive understanding of GDPR to maintain compliance and protect personal data from loss, damage, or potential breaches. Without deep knowledge of the ins and outs of GDPR, IT professionals leave their organizations vulnerable to attacks, as well as severe fines.
With this in mind, the editors at Solutions Review have compiled this list of the best GDPR courses on LinkedIn Learning to consider taking. The platform is perfect for those looking to take multiple courses or acquire skills in different areas, or for those who want the most in-depth experience possible through access to LinkedIn Learning's entire course library or learning paths. In sum, LinkedIn Learning offers training in more than 13 distinct categories with thousands of modules. This list of the best GDPR courses on LinkedIn Learning below includes links to the modules and our take on each.
Note: Courses are listed in no particular order.
The Best GDPR Courses on LinkedIn Learning
OUR TAKE: This beginner and intermediate-level course led by Mandy Huth defines the objectives of GDPR with respect to the personal privacy of citizens. Additionally, Huth outlines the steps that need to be taken in the event of a data breach.
Description: The General Data Protection Regulation (GDPR) is a new privacy-related regulation in the EU that will become active and enforceable in May of 2018. GDPR requires US companies doing business in the EU to protect citizen privacy, and companies who do not comply will face heavy fines. This course is intended to outline who needs to do this, what they need to do, and how they need to do it. Learn about the scope of GDPR, the definition of a personal data breach, the rights of data subjects, incident response requirements under GDPR, and more.
OUR TAKE: Instructor, Kalinda Raina, guides students through this short-form general course. Throughout the training, she defines GDPR, explains key concepts, explores privacy by design, and lists data subject rights.
Description: The General Data Protection Regulation (GDPR)—a new privacy regulation in the EU—introduces several significant changes to the way organizations that collect or use the data of EU citizens must approach data privacy. As a result, it's a hugely important issue for anyone involved in handling or using personal data. This course—designed and presented by Kalinda Raina, head of global privacy at LinkedIn—serves to communicate what the GDPR is, why it matters, and how it will impact you and your company. Kalinda goes over the history of this regulation, and reviews essential GDPR concepts—including privacy by design and the lawfulness of processing.
OUR TAKE: Andrew Bettany leads this intermediate-level course. In this training, Bettany provides an overview of using Microsoft 365 for GDPR compliance, how to secure data with Microsoft Cloud App Security, and how to monitor regulatory compliance with the Compliance Manager.
Description: Starting from May 25, 2018, all European individuals are protected by the new General Data Protection Regulation (GDPR). All businesses and their trading partners, including all foreign companies processing data of EU residents, have to adhere to GDPR. This course shows IT professionals how to comply with GDPR within a Microsoft environment. Instructor Andrew Bettany provides a thorough review of GDPR and the key areas it impacts: data and device protection, data separation, data leak protection, and sharing protection. He shows how Microsoft 365 can help with compliance, providing demos of solutions such as Microsoft Cloud App Security, and Azure Information Protection. Follow along and learn how to implement data loss prevention policies, secure data, prevent data leakage, and monitor and manage information protection events. The course wraps up with coverage of the Compliance Manager dashboard, which provides assessments and tools to help you track the regulatory compliance status of your deployed cloud solutions.
OUR TAKE: This course from Mandy Huth focuses on the California-based data privacy regulation, which was passed soon after GDPR. Huth discusses the similarities and differences between the CCPA and GDPR, as well as how the laws influence each other.
Description: The California Consumer Privacy Act (CCPA) is the first major privacy act to come out of the United States. Instructor Mandy Huth makes the components of the act approachable. First, Mandy explains what the CPAA is and how it came into existence. Learn how the CCPA was informed by the General Data Protection Regulation (GDPR) and how the CCPA differs from the GDPR. Mandy takes you through business applications of the act. Explore how the CCPA will be enforced, including the Attorney General's relationship to the act and how non-compliant businesses could be penalized. Find out key dates for technical and security requirements, then start a practical checklist. Armed with the right information, you can begin the work to comply with this privacy regulation now.
Solutions Review participates in affiliate programs. We may make a small commission from products purchased through this resource.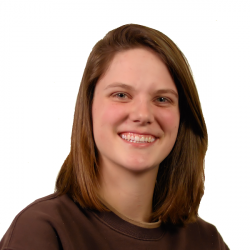 Latest posts by Tess Hanna
(see all)