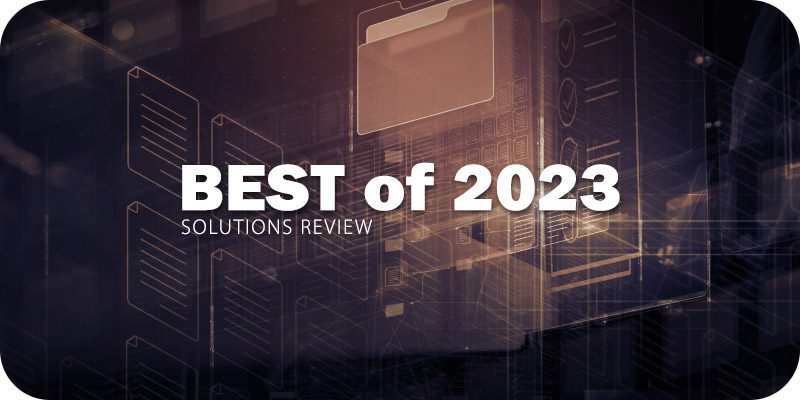 Solutions Review's listing of the best IT resilience platforms is an annual mashup of products that best represent current market conditions, according to the crowd. Our editors selected the best IT resilience platforms based on each solution's Authority Score; a meta-analysis of real user sentiment through the web's most trusted business software review sites and our own proprietary five-point inclusion criteria.
The editors at Solutions Review have developed this resource to assist buyers in search of the best IT resilience platforms and tools to fit the needs of their organization. Choosing the right vendor and solution can be a complicated process — one that requires in-depth research and often comes down to more than just the solution and its technical capabilities. To make your search a little easier, we've profiled the best IT resilience platforms all in one place. We've also included platform and product line names and introductory software tutorials straight from the source so you can see each solution in action.
Note: The best IT resilience programs are listed in alphabetical order.
The Best IT Resilience Programs and Platforms
Platform: Unified Data Protection
Description: Arcserve Unified Data Protection is most popular in Europe and Asia and appeals to mid-market companies. The solution provides continuous data protection, comprehensive backup, high availability, and disaster recovery for virtual, physical, and cloud environments. Additionally, Arcserve UDP provides comprehensive support for Microsoft Azure, AWS, and Azure Stack backup and recovery use cases. The vendor offers a range of packaging, deployment, and pricing options, which allows customers to choose exclusively the functions they need, as well.
Platform: Carbonite Availability
Description: Carbonite Availability enables IT organizations to maintain high availability of their Windows and Linux servers by preventing downtime and data loss. This software accomplishes this by using a continuous replication mechanism that maintains a secondary copy without taxing the primary system or network bandwidth. With support for virtual, physical, or cloud source systems or target environments, Carbonite's solution is a comprehensive replication tool for organizations with mixed IT environments.
Platform: CloudEndure Migration
Description: CloudEndure Migration simplifies, expedites, and automates large-scale migration to AWS. Meanwhile, Continuous Data Replication occurs in the background, without application disruption or performance impact. This ensures that data is synced in real-time while minimizing cutover windows. When migration cutover is initiated, CloudEndure executes an automated machine conversion and orchestration process, which allows complex applications and databases to run natively in AWS, without compatibility issues. Additionally, minimal IT skills are required.
Platform: Druva Cloud Platform
Description: Druva Cloud Platform is a backup, recovery, archival, and disaster recovery platform built for Amazon Web Services (AWS) workloads. The provider's solution is recommended for small to mid-sized companies and offers a pay-as-you-go pricing model. The Druva Cloud Platform operates seamlessly and can be managed from one location, giving IT administrators full visibility and control over server backups and data composition. Druva is used worldwide by over 4,000 companies at the forefront of embracing the cloud.
Platform: IBM Resiliency Orchestration
Description: IBM offers a wide range of technology and consulting services, including predictive analytics and software development. IBM Resiliency Orchestration offers intelligent automation of data protection and disaster recovery workflows. The solution also enables recovery testing, monitoring, management, and reporting across hybrid multi-cloud environments. Additionally, IBM Resiliency Orchestration provides automated and reliable recovery of physical and virtual workloads, including business processes, applications, systems, and databases.
Platform: Rubrik Cloud Data Management
Description: Rubrik Cloud Data Management is recommended for those looking to protect highly virtualized on-prem environments and hybrid environments that leverage Microsoft Azure and Amazon Web Services (AWS). Many users reportedly utilize RCDM for the protection of physical and virtualized databases. Rubrik also provides a granular set of features for backing up data to the cloud and protecting public-cloud-Infrastructure as a Service-based instances in AWS and Microsoft Azure. The solution's Live Mount capability also provides automated recovery and test/dev for Oracle and SQL databases, as well as for Hyper-V and VMware virtual machines.
Platform: Unitrends Backup
Description: Unitrends Backup provides a package of on-prem backup, backup to the cloud, cloud-to-cloud Infrastructure as a Service (IaaS) backup, and Disaster Recovery as a Service (DRaaS) via integrated appliances and software only offerings. The provider leverages high-availability hardware and software engineering with support services to provide all-in-one backup and continuity. Unitrends also offers hypervisor host-level security for VMWare, Hyper-V, and XenServer, as well as more traditional security for physical servers and databases.
Platform: Veeam Backup & Replication
Description: Veeam Backup & Replication is a data protection and disaster recovery solution for virtual environments of any size.  It provides fast, flexible, and reliable recovery of virtualized applications and data. The provider unifies backup and replication in a single solution, increases the value of backup, and reinvents data protection for VMware VSphere and Microsoft Hyper-V virtual environments. The solution also features data center functions, including tape support and snapshot storage integration, along with key deduplication backup integration.
Platform: NetBackup Resiliency Platform
Description: Veritas Technologies provides backup and recovery, business continuity, information governance, and storage management tools. Veritas NetBackup Resiliency is a comprehensive automated business resiliency solution that protects critical business services from planned and unplanned downtime. The critical business services include individual databases, custom applications, and complex multi-tiered applications, which can span across physical and virtual environments and over any distance. Veritas also incorporates innovative technologies for data reduction and bandwidth efficiency, while providing extensive indexing and search capabilities.
Platform: Zerto IT Resilience Platform
Description: Zerto offers a platform that combines backup, disaster recovery, and cloud mobility into one converged solution. Through an enterprise scale, the provider's software platform delivers continuous availability, which minimizes downtime. Additionally, the Zerto IT Resilience Platform simplifies workload mobility in order to protect, recover, and move applications across hybrid and multi-clouds freely. Users are able to replace their legacy solutions through Zerto's single platform. Zerto also powers resiliency offerings for Microsoft Azure, IBM Cloud, and AWS.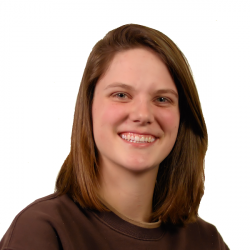 Latest posts by Tess Hanna
(see all)