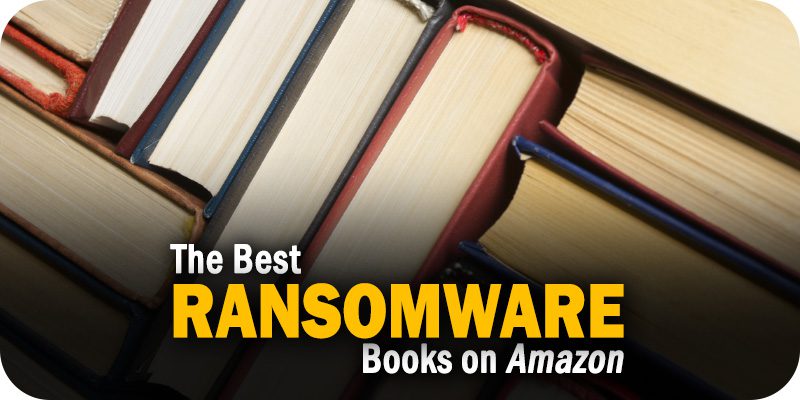 The editors at Solutions Review have compiled the best ransomware books worth reading based on relevance, ratings, publish date, and ability to add business value.
There are plenty of free resources available online (including our popular best practices section, Buyer's Guide for Data Protection Platforms, and Data Protection Vendor Comparison Map), but sometimes, it's best to do things the old-fashioned way. Solutions Review has researched some of the best ransomware books on the market and carefully selected the following titles based on their industry relevance and overall popularity, ratings, publish date, and ability to add business value.
Below, you will find a library of the best ransomware books from recognized leaders, experts, and technology professionals in the field. These publications have something to offer even the most experienced data protection professional. 
Note: Titles are listed in no particular order.
The Best Ransomware Books Available on Amazon
OUR TAKE: This book from Nihad A. Hassan is aimed at readers who do not specialize in cybersecurity and want to fully understand the anatomy of ransomware threats. Readers will learn how ransomware can infect their organizations, the different types of ransomware families, and what to do in the event of a successful ransomware infection.
Description: "Despite the security controls set by organizations to protect their digital assets, ransomware is still dominating the world of security and will continue to do so in the future. Ransomware Revealed discusses the steps to follow if a ransomware infection occurs, such as how to pay the ransom through anonymous payment methods, perform a backup and restore your affected files, and search online to find a decryption tool to unlock (decrypt) your files for free. Mitigation steps are discussed in-depth for both endpoint devices and network systems."
OUR TAKE: Authors Abhijit Mohanta, Mounir Hahad, and Kumaraguru Velmurugan targeted this title toward security administrators, security analysts, and stakeholders in the security sector. The book provides case studies of famous ransomware attacks, as well as information on how to configure security software to protect against ransomware.
Description: "Preventing Ransomware starts by explaining the basics of malware, specifically ransomware. The book provides some quick tips on malware analysis and how you can identify different kinds of malware. We will also take a look at different types of ransomware, and how it reaches your system, spreads in your organization, and hijacks your computer. Then, we move on to how the ransom is paid and the negative effects of doing so. You will learn how to respond quickly to ransomware attacks The book gives a brief overview of the internals of security software and Windows features that can be helpful in ransomware prevention for administrators."
OUR TAKE: This title by Allan Liska and Timothy Gallo explores how ransomware enters systems and encrypts files, as well as the organizations behind ransomware attacks. Additionally, the authors outline the pros and cons of paying a ransom.
Description: "Security experts Allan Liska and Timothy Gallo explain how the success of these attacks has spawned not only several variants of ransomware but also a litany of ever-changing ways they're delivered to targets. You'll learn pragmatic methods for responding quickly to a ransomware attack, as well as how to protect yourself from becoming infected in the first place."
OUR TAKE: This book by Roger A. Grimes will be available on October 12, 2021, and is available for pre-order now. Grimes is also the author of 13 other books and more than 1,100 national magazine articles on computer security, focusing on host security and preventing hacker and malware attacks.
Description: "In Ransomware Protection Playbook, computer security veteran and expert penetration tester Roger A. Grimes delivers an actionable blueprint for organizations seeking a robust defense against one of the most insidious and destructive IT threats currently in the wild. You'll learn about concrete steps you can take now to protect yourself or your organization from ransomware attacks. A must-read for cyber and information security professionals, privacy leaders, risk managers, and CTOs, Ransomware Protection Playbook is an irreplaceable and timely resource for anyone concerned about the security of their, or their organization's, data." 
OUR TAKE: Author Dhanya Thakkar takes a step-by-step approach in this book, beginning with the fundamentals of digital or cyber extortion, as well as the techniques used by hackers to demand ransom from a business. Additionally, this guide gives an overview of how to mitigate attacks by leverage open-source and commercial tools.
Description: "Here will be found an overview of methods employed to impact and infect computers, smartphones, servers, and the IoT for cyber extortion. Then, it will move on to specific subjects in more detail, covering attacks such as DDoS-based extortion, crypto-viruses, and ransomware. You will learn how to prevent such attacks and eliminate them if you are compromised. This book will help you become a pro at securing your data and preventing your organization from paying a hefty ransom."
OUR TAKE: Michael Hale Ligh, Andrew Case, Jamie Levy, and Aaron Walters outline the proper investigative steps for detecting stealth malware and advanced threats. The authors also explain ways to acquire memory from suspect systems in a forensically sound manner.
Description: "As a follow-up to the best seller Malware Analyst's Cookbook, experts in the fields of malware, security, and digital forensics bring you a step-by-step guide to memory forensics—now the most sought after skill in the digital forensics and incident response fields. Beginning with introductory concepts and moving toward the advanced, The Art of Memory Forensics: Detecting Malware and Threats in Windows, Linux, and Mac Memory is based on a five-day training course that the authors have presented to hundreds of students. It is the only book on the market that focuses exclusively on memory forensics and how to deploy such techniques properly."
OUR TAKE: Author Jon DiMaggio is the chief security strategist at Analyst1 and has more than 15 years of experience identifying, researching, and writing about advanced cyber threats. Additionally, DiMaggio has exposed the organizations behind major ransomware attacks and helped law enforcement agencies in federal indictments of nation-state attacks.
Description: "The first part of the book is an overview of actual cyber-attacks conducted by nation-state actors and other advanced organizations…The book's second part walks through how defenders can track and attribute future attacks. You'll be provided with the tools, methods, and analytical guidance required to dissect and research each stage of an attack campaign. Here, Jon DiMaggio demonstrates some of the real techniques he has employed to uncover crucial information about the 2021 Colonial Pipeline attacks, among many other advanced threats. He now offers his experience to train the next generation of expert analysts."
Solutions Review participates in affiliate programs. We may make a small commission from products purchased through this resource.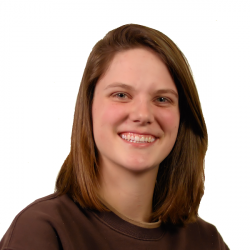 Latest posts by Tess Hanna
(see all)