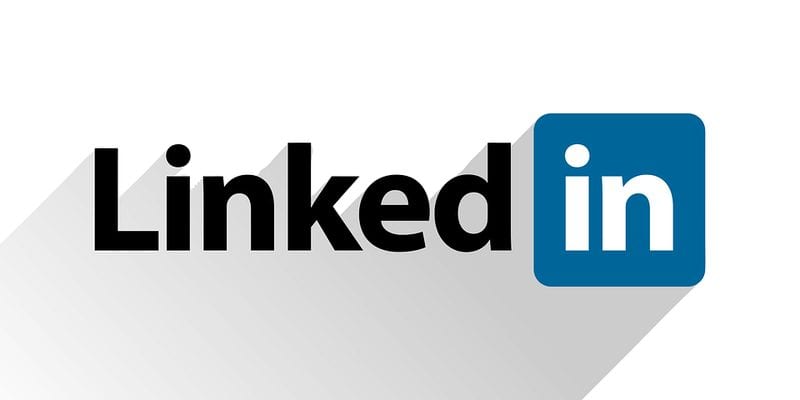 Solutions Review has compiled the top backup and recovery courses on LinkedIn Learning for data protection engineers and administrators of all skill levels.
Are you an IT professional looking to brush up on your backup and recovery skills? Looking to earn some certifications in business continuity but don't know where to start prepping for them? Online courses are a great way to gain knowledge in any field of technology, and data protection is no exception. However, with so many platforms, it can be difficult to narrow down which ones are right for you. To help alleviate the search for solid online backup and recovery training, we've highlighted these courses on LinkedIn Learning that are essential for any beginner, intermediate, or proficient backup and recovery professional. Click GO TO TRAINING to learn more and register.
"Backups create a copy of data that can be recovered in the event of a primary data failure. These failures can be the result of hardware or software failure, data corruption, or a human-caused event, such as a malicious attack or accidental deletion. As such, system backup and recovery is a critical skill for both system administrators and the organizations they work for. This course helps system administrators ensure they're protecting data and systems from loss. Learn how to back up the two most popular operating systems—Windows and Linux—using free utilities and third-party solutions. Instructor Robert McMillen covers both local storage as well as cloud storage options, ensuring you have the maximum number of options at your disposal—and protection in any data failure scenario."
"Keeping the information in an Oracle database safe from failure is one of the most important tasks of a successful Oracle DBA. In this course, Oracle instructor and consultant David Yahalom covers the theoretical concepts as well as the practical knowledge required to design and implement bulletproof Oracle backup and recovery strategies. Learn how human errors, hardware failures, and even storage loss can affect your database, and how you can leverage the technologies and features built into Oracle 12c to ensure you will never suffer any data loss. Discover how to use various Oracle tools and technologies, including RMAN, Data Pump, Flashback, and hot and cold backups, to protect your database from the inevitable crash."
"Cloud-based services should be secured with common practices such as hardening, disaster recovery planning, periodic security testing, and the use of encryption. Instructor Daniel Lachance goes over software-defined networking (SDN), cloud network infrastructure security, cloud application workload security, and business continuity in the cloud. Daniel begins with an overview of SDN and shows you how to create a virtual private cloud (VPC). He explains how to configure VPC peering, which links cloud-based networks. Daniel describes how to manage access control lists (ACLs) and how to configure a virtual private network (VPN). He reviews ways to manage cloud resources remotely over the Internet. Daniel explains identity and access management (IAM) policies. He discusses how to conduct a business impact analysis and craft disaster recovery policies, then concludes with an explanation of cloud backups and how you can use them to protect workloads and data on-premises."
"The cloud is a force multiplier for business, allowing companies large and small to scale quickly and efficiently. However, running your workloads in the cloud doesn't mean they're immune to disruptions. In the event of a disaster that interrupts services—whether a large-scale event or an incident impacting your business specifically—you need to have a plan in place for minimizing your downtime and the resulting loss of revenue. In this course, instructor David Linthicum reviews best practices and approaches for building a strategy around business continuity (BC) as well as disaster recovery (DR). Examine real-world case studies and explore specific technologies available for BC/DR across Amazon Web Services, Microsoft Azure, and Google Cloud Platform. This practical course helps you identify the requirements specific to your business and translate them into a real-world BC/DR strategy and toolset."
"The most important components of disaster recovery are proper planning and the proper tools. This course shows IT admins how to protect system resources before disaster strikes using the comprehensive backup, restore, and site recovery solutions in Microsoft Azure. Instructor Sharon Bennett—a Microsoft Certified Solutions Expert—shows how to configure backups of virtual machines, files and folders, and Microsoft SQL Server, and restore data from those backups. She covers features such as Azure Backup, Recovery Services, Backup Server, and the System Center Data Protection Manager (DPM). There is also in-depth coverage of Azure Site Recovery (ASR), which allows businesses to fail over to systems at a secondary location. In that chapter, Sharon shows how to use ASR to protect Hyper-V and Azure virtual machines, test your ASR configuration, and fail over to and fail back from the replicated VMs."
"Find out how to use vSphere to diagnose problems, troubleshoot issues, and protect deployments by implementing backup and recovery solutions. Instructor Rick Crisci starts the course by demonstrating how to use restart services and access the shell. Learn how to use data from monitoring logs to identify issues. See how to generate a support bundle. Watch how to create VM backups and replications for potential use during rollbacks and business continuity. This course covers advanced vSphere concepts that are are part of the VMware Certified Professional exam."
"Organizations need to ensure that their data stays safe—even when accidents and disasters strike. In this course, learn how to help your organization overcome unexpected or challenging events by implementing an effective business continuity plan using options in Microsoft Azure. Using practical examples, instructor Matt Hester demonstrates how to implement a business continuity and disaster recovery (BCDR) strategy, regardless of whether your infrastructure is on-premises, in the cloud, or a hybrid setup. Matt details how to use Azure Backup Server and Site Recovery to keep data safe and recoverable. Plus, he shows how to configure your systems to remain continuously available during planned or unplanned downtime."
"Master disk systems and system backup techniques for Red Hat Enterprise Linux (RHEL)—one of the most popular Linux distributions. Computer science instructor and Linux enthusiast Grant McWilliams covers creating and resizing BIOS and GPT partitions, optimizing and repairing EXT and XFS file systems, and reaping the advantages of volume management using LVM. Learn how to increase or shrink existing logical volumes as well as replace physical drives in volume groups. Grant also shows how to create RAID 0 and RAID 5 arrays, and use snapshots to back up and restore a Linux system. He also uses merge snapshots to roll back a system disk image. Plus, learn alternate backup methods with tar, the xz compressor, and dump and restore commands."
"Business, like life, doesn't always go as planned. When disaster strikes, it's important to have a plan to get operations back online and start salvaging systems and data. Windows administrators are a key part of the recovery. This course shows you how to plan and implement a business continuity and disaster recovery strategy, which includes data protection and failover, using Windows Server 2012 R2. Ed Liberman teaches how to implement Windows Server 2012 R2 backup and recovery, configure network load balancing (NLB) for high availability of TCP/IP services, maintain a failover cluster, and implement Hyper-V failover clustering for virtual machines."
"Disaster recovery (DR) is a critical component of each organization's business continuity plan. The failure to appropriately plan for outages can lead to enormous data and productivity loss. From IT executives to system administrators, all employees should have an in-depth understanding of their organization's DR plan. This course reviews the benefits of the public cloud, specifically Amazon Web Services (AWS), in implementing a DR plan. It also reviews AWS-specific DR concepts and shows how to use AWS to build a reliable DR environment for a fraction of the time and cost of DR in a private data center. Instructor Brien Posey shows how to define your organization's specific recovery requirements and configure services such as Storage Gateway, EC2 snapshots, Amazon Machine Images (AMI), Relational Database Service (RDS), and Route 53. He also reviews the four main architectures used for disaster recovery and shows how to perform cold failover, pilot light, and warm standby recoveries."
"Earning the (ISC)2 Systems Security Certified Practitioner (SSCP) certification can help to accelerate your career by validating your understanding of essential IT security concepts. In this installment of the SSCP Cert Prep series, instructor Mike Chapple covers the objectives of Incident Response and Recovery, the fourth domain of the SSCP exam. Topics discussed include incident management-including how to build a security incident response program-and network and software forensics. Mike also explores disaster recovery, discussing the design of backup strategies, different options for alternate processing facilities, and how to evaluate the effectiveness of business continuity and disaster recovery plans."
"The ability to monitor and back up your resources correctly is essential to successfully managing your Azure infrastructure. In this course, explore key Azure services that are designed to help you manage your backups and recover easily from a data glitch or disaster. Instructor Sharon Bennett covers Azure Monitor, explaining how to use it to configure metrics and Log Analytics, as well as set up alerts and actions. Sharon discusses how to perform a site-to-site recovery and create a Recovery Services vault. Plus, she provides opportunities for you to attempt hands-on challenges on your own. The topics covered in this course will help to prepare you for the AZ-104 certification exam for Microsoft Azure Administrators."
"VMware vSphere is an integral part of any modern networking environment. vSphere offers a virtualized data center that helps administrators scale infrastructure to meet business needs. This course is the last in a nine-part series designed to teach you all the essentials of configuring, managing, securing, and troubleshooting a vSphere 6.7 environment with the new HTML5 vSphere Client. In this course, instructor Rick Crisci reviews the foundations of backing up and recovering data in vSphere 6.7. Learn how to create backup jobs and retention policies, configure host clusters and related settings, and use High Availability and Virtual Machine Component Protection to protect VMs and hosts from storage connectivity failures."
Solutions Review participates in affiliate programs. We may make a small commission from products purchased through this resource.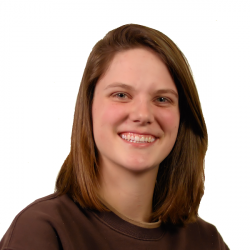 Latest posts by Tess Hanna
(see all)