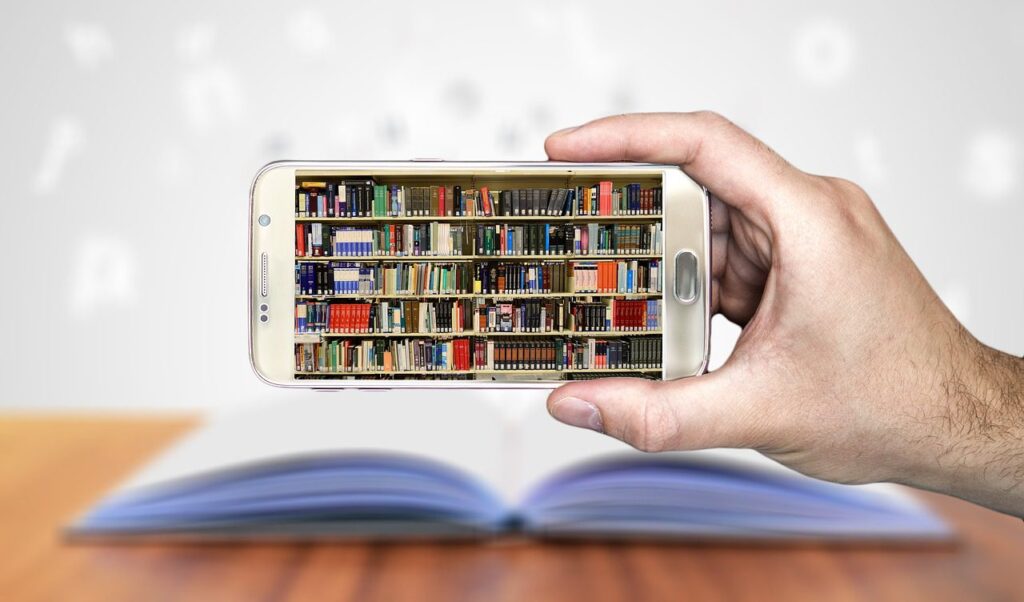 Sometimes, in order to advance technologically, it's helpful to look at an old-school approach. Backup and disaster recovery are essential for your organization, but you should first ensure that it's right for you and your team. While there are many free resources available online, (such as Solutions Review's best practices articles, solutions directories, and buyer's guides), doing things the old-fashioned way can be beneficial. Solutions Review has taken the liberty of doing the research for you, having reviewed a multitude of books. We've carefully selected the best backup and disaster recovery books based on, relevance, popularity, review ratings, publish date, and ability to add business value. Here they are in no particular order.
Backup & Recovery: Inexpensive Backup Solutions for Open Systems
By W. Curtis Preston
"Backup & Recovery starts with a complete overview of backup philosophy and design, including the basic backup utilities of tar, dump, cpio, ntbackup, ditto, and rsync. It then explains several open source backup products that automate backups using those utilities, including AMANDA, Bacula, BackupPC, rdiff-backup, and rsnapshot. Backup & Recovery then explains how to perform bare metal recovery of AIX, HP-UX, Linux, Mac OS, Solaris, VMWare, & Windows systems using freely-available utilities. The book also provides overviews of the current state of the commercial backup software and hardware market, including overviews of CDP, Data De-duplication, D2D2T, and VTL technology."
By Steven Nelson
"Good backup and recovery strategies are key to the health of any organization. Medium- to very-large-scale systems administrators have to protect large amounts of critical data as well as design backup solutions that are scalable and optimized to meet changing conditions. Pro Data Backup and Recovery will cover some of the more common backup applications, such as Symantec NetBackup/BackupExec, EMC NetWorker, and CommVault, but the main discussion will focus on the implementation of 21st century architectures that allow the backup software to be a "commodity" item. The underlying architecture provides the framework for meeting the requirements of data protection for the organization."
Implementing Backup and Recovery: The Readiness Guide for the Enterprise
By David B. Little and David A. Chapa
"System backup is essential in any enterprise–protecting data is equivalent to protecting the company or agency. Whether you have the task of putting together a backup and recovery system for your organization or you are thinking about how backup and recovery fits within the scope of total data availability, Implementing Backup and Recovery is an invaluable resource. This detailed guide takes you through the necessary steps of deploying services by showing you how to address the architecture, limitations, and capabilities of the existing network infrastructure."
Professional SQL Server High Availability and Disaster Recovery: Implement Tried-and-True High Availability and Disaster Recovery Solutions with SQL Server
By Ahmad Osama
"Professional SQL Server High Availability and Disaster Recovery explains the high availability and disaster recovery technologies available in SQL Server: Replication, AlwaysOn, and Log Shipping. You'll learn what they are, how to monitor them, and how to troubleshoot any related problems. You will be introduced to the availability groups of AlwaysOn and learn how to configure them to extend your database mirroring. Through this book, you will be able to explore the technical implementations of high availability and disaster recovery technologies that you can use when you create a highly available infrastructure, including hybrid topologies."
IT Disaster Recovery Planning for Dummies
By Peter H. Gregory
"IT Disaster Recovery Planning For Dummies shows you how to get started by creating a safety net while you work out the details of your major plan. The right plan will get your business back on track quickly, whether you're hit by a tornado or a disgruntled employee with super hacking powers. Here's how to assess the situation, develop both short-term and long-term plans, and keep your plans updated."
IT DR Testing Made Easy: The Full Directory for Testing Your IT DR
By David S.
"This book introduces a structured practical methodology for IT DR planning, testing and exercising. It gives readers the necessary background, terminology, methodology, tools, guides and practical knowledge they need in order to succeed in IT DR testing."
High Availability and Disaster Recovery: Concepts, Design, Implementation
By Klaus Schmidt
"Companies and institutions depend more than ever on the availability of their Information Technology, and most mission-critical business processes are IT-based. Business Continuity is the ability to do business under any circumstances and is an essential requirement faced by modern companies. Both concepts – High Availability and Disaster Recovery – are realized by redundant systems. This book presents requirements, concepts, and realizations of redundant systems on all abstraction levels, and all given examples refer to UNIX and Linux Systems."
Business Continuity and Disaster Recovery for InfoSec Managers
By John Rittinghouse and James F. Ransome
"Every year, nearly one in five businesses suffers a major disruption to its data or voice networks or communications systems. Since 9/11 it has become increasingly important for companies to implement a plan for disaster recovery. This comprehensive book addresses the operational and day-to-day security management requirements of business stability and disaster recovery planning specifically tailored for the needs and requirements of an Information Security Officer."
The Disaster Recovery Handbook: A Step-By-Step Plan to Ensure Business Continuity and Protect Vital Operations, Facilities, and Assets
By Lawrence Webber and Michael Wallace
"This revised edition, filled with up-to-the-minute thinking and the latest legal and technological updates, provides readers with practical tools and ready-to-use instructions for assessing risk; clearly documenting recovery procedures; assembling a disaster team; testing and debugging every step; protecting material resources; and recovering vital records. In addition to a CD packed with forms and checklists, the book contains case studies, interviews, and all the practical guidance needed to create the kind of thorough disaster recovery plan every responsible organization must have in place."
Backup and Disaster Recovery A Clear and Concise Reference
By Gerardus Blokdyk
"There's no better guide through these mind-expanding questions than acclaimed best-selling author Gerard Blokdyk. Blokdyk ensures all Backup and Disaster Recovery essentials are covered, from every angle: the Backup and Disaster Recovery self-assessment shows succinctly and clearly that what needs to be clarified to organize the required activities and processes so that Backup and Disaster Recovery outcomes are achieved."
Backup Fanatic: How to Ensure Business Continuity by Delivering Continuous Protection, Secured Storage, Data Compliance, and Instant Data Recovery
By Domenic DiSario
"Backup, Business Continuity and Disaster Recovery. Certainly necessary evils in our data dependent world. This book is an easy to use guide to business continuity planning from a professional who has seen the human tendency toward denial trump rational business decision-making. Remember, "Hope is not a strategy". This guide to backing up your personal and business data outlines how to ensure business continuity by delivering continuous protection, secure storage, data compliance, and instant data recovery. It also discusses various strategies to keep your data safe and secure as far as the backup and disaster recovery strategy in your business are concerned."
Business Continuity Plan Strategy A Complete Guide – 2020 Edition
By Gerardus Blokdyk
"Unless you are talking a one-time, single-use project, there should be a process. Whether that process is managed and implemented by humans, AI, or a combination of the two, it needs to be designed by someone with a complex enough perspective to ask the right questions. Someone capable of asking the right questions and step back and say, 'What are we really trying to accomplish here? And is there a different way to look at it?'
This Self-Assessment empowers people to do just that – whether their title is entrepreneur, manager, consultant, (Vice-)President, CxO etc… – they are the people who rule the future. They are the person who asks the right questions to make Business Continuity Plan Strategy investments work better. This Business Continuity Plan Strategy All-Inclusive Self-Assessment enables You to be that person."
Cyber Resilience (River Publishers Series in Security and Digital Forensics)
By Sergei Petrenko
"Cyber resilience is the most important feature of any cyber system, especially during the transition to the sixth technological stage and related Industry 4.0 technologies: Artificial Intelligence (AI), Cloud and foggy computing, 5G +, IoT/IIoT, Big Data and ETL, Q-computing, Blockchain, VR/AR, etc. We should even consider the cyber resilience as a primary one, because the mentioned systems cannot exist without it. Indeed, without the sustainable formation made of the interconnected components of the critical information infrastructure, it does not make sense to discuss the existence of 4.0 Industry cyber-systems. In cases when the cyber security of these systems is mainly focused on the assessment of the incidents' probability and prevention of possible security threats, the cyber resilience is mainly aimed at preserving the targeted behavior and cyber systems' performance under the conditions of known (about 45 %) as well as unknown (the remaining 55 %) cyber attacks."
Solutions Review participates in affiliate programs. We may make a small commission from products purchased through this resource.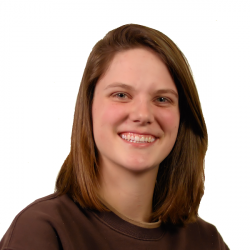 Latest posts by Tess Hanna
(see all)