The Top 6 Signs You Need to Update Your Data Recovery Plan for 2023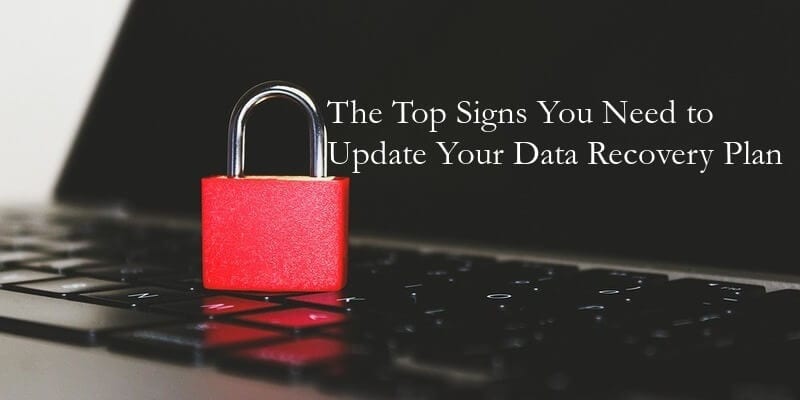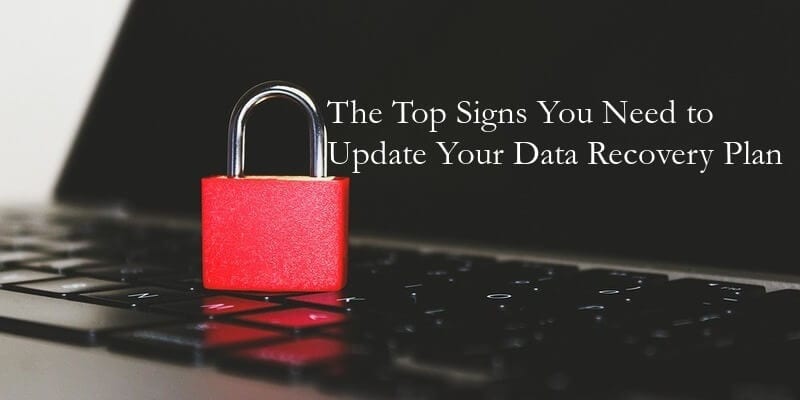 Disaster recovery planning is no easy task, but it is a necessary one. With so many different options of data recovery plans that a business can implement out there, the process of developing the best fit can be overwhelming. Many organizations still neglect to fully invest in disaster recovery due to the resources, funding, and amount of time required to implement a solution, even though the consequences of a disaster can outweigh their investment. Regardless of how much effort has been put into your strategy, you may feel that your organization's data recovery plan is comprehensive and airtight. Still, if you haven't examined it in a while, it's possible it needs updating. To that end, the editors at Solutions Review have put together the tell-tale signs that you need to update your data recovery plan.
Aging Servers
As a server gets older, it begins to weaken, and therefore the likelihood of a crash collapsing an organization's network starts to increase significantly. This is a recovery scenario you need to be prepared for. Replacing a server can be frustrating and expensive, but doing so will improve business efficiency, resulting in reduced costs compared to the use of an older server that is prone to crashes. You can outsource an IT support company to monitor your server and critical data to assess performance and identify potential issues before a disaster can occur. Approaching maintenance in this way allows your organization to be prepared for planned outages within your infrastructure, including patch installation, security updates, and service packs.
Incompatible Infrastructure
Small and mid-sized businesses can often become too dependent on their IT teams to monitor, fix, and upgrade the network and corporate IT assets at all times. However, a lack of experience usually leads to the IT task list surpassing the ability the IT team has to complete it, which, in turn, can lead to errors. Suppose your IT team is continuously occupied with fixing day-to-day issues. In that case, it may not be possible for them to have a comprehensive understanding of system upgrades or determine how they can impact existing systems. If this is a common occurrence for your business, it may be time to update your data recovery plan.
These conditions make it far too easy to misconfigure a network and can result in devices becoming incompatible with mission-critical applications if the network cannot be accessed. When downtime results from this scenario, staff are being paid while work is not getting done, creating a financial loss. Additionally, if this impacts all devices on the network, the organization has a problem to solve, making a negative hit on business resources.
A way to combat this scenario is to leverage an IT support company to monitor what system upgrades are required within your infrastructure, from setup to completion. In addition to this, a Managed Service Provider (MSP) can perform a comprehensive audit of your infrastructure to determine how data flows through the network. This will allow you to better plan your future IT strategy.
Large RPO and RTO Windows
Recovery Point Objectives (RPOs) and Recovery Time Objectives (RTOs) are two essential elements of a data recovery plan. RPOs establish how much data an organization can stand to lose in the event of a disaster. At the same time, RTOs show how much time an organization can let pass between the beginning of the recovery process and its completion. Reducing RPOs and RTOs is a goal of IT managers. When these values are lowered, businesses experience less downtime, higher productivity, fewer costs incurred, and a low risk of credibility loss.
Increasing your backup frequency is a critical way to lower your RPOs and RTOs. More backups mean an increase in the number of snapshots of your critical data. Having more of these snapshots reduces your RPO. Increasing backup frequency also reduces your RTOs because having recent backups lowers the total time needed to recover. 
Replication is also a way to help reduce RTO windows. In replicating your data, you will have a copy of your data to shift to if a disaster occurs, which decreases your RTOs. When using an off-site secondary server, your RTO will be restricted to the amount of time it takes to failover from one server to the other. Your RPO will be established by how often you replicate your data. Replication at a higher frequency means a lower RPO. Reducing RPOs and RTOs reaps significant benefits for your business. Extra effort has to be made to achieve lower RPOs and RTOs, but the rewards that come from that effort are considerable.  
You're Using Multiple Data Recovery Tools
The use of a range of recovery tools can be a factor in a lagging data recovery plan. This approach indicates a piecemeal strategy, a fragmented group of tools designed to work independently of one another and on separate schedules. The more disparate your disaster recovery resources are, the more likely it is that an aspect of your plan will go wrong at an inopportune time. Consolidating your disconnected systems is essential to mitigate this risk and streamline the recovery process. 
Over-Reliance on On-Prem Backup 
In the event of a natural disaster, equipment failure, or a power outage, and backup files kept on-site will become inaccessible. Additionally, ransomware has evolved to the point where it can automatically delete any on-site backup files and encrypt the original files. Because of this possibility, having a comprehensive backup plan is a crucial way to protect your data from disaster proactively. A method to consider implementing is the 3-2-1 backup strategy. This refers to having three copies of any set of data, of which two copies are kept on local devices, such as a server and an on-premise backup appliance. One copy is then kept off-site in an online storage space in the cloud or a similar location.
You Haven't Tested Your Data Recovery Plan in Months
Having a data recovery plan is great, but it doesn't mean anything if you don't know that it actually works! To ensure that your plan is effective, test each step of it. With frequent testing, you will have an informed idea of how your organization will perform and be affected by a disaster that threatens business continuity. Testing also allows for any mistakes in the plan to be exposed, giving you the information needed to revise it if necessary. The importance of a data recovery plan has never been more apparent than it is right now. To reduce the amount of time spent scrambling during an emergency, use the coronavirus outbreak as an opportunity to examine your business continuity plan. Take the time to update and test it to ensure that you and your business will be prepared the next time disaster strikes.
Looking for more information on backup and disaster recovery solutions? Consider downloading our Backup and Disaster Recovery Buyer's Guide! This free resource gives you the ability to compare the top 28 products available on the market with full page vendor profiles. The guide also offers five questions to ask yourself and five questions to ask your software provider before purchasing. It's the best resource for anyone looking to find the right backup and disaster recovery solution for their organization. Additionally, consider consulting our Disaster Recovery as a Service Buyer's Guide, as well as our new Data Protection Vendor Map, to assist you in selecting the right solution for your business.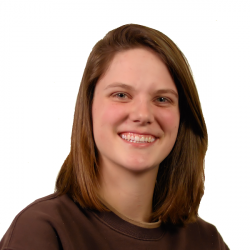 Latest posts by Tess Hanna
(see all)