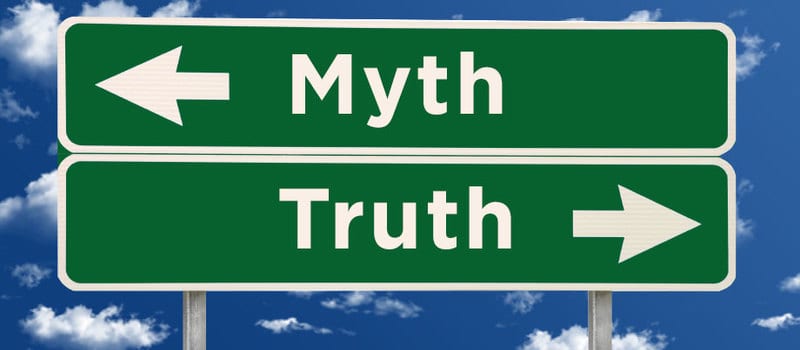 Disaster Recovery is not what it once was. With collected data volumes exploding and data protection initiatives all the rage, companies are looking for new, more modern ways to avoid downtime. Enter cloud-based Disaster Recovery as a Service, a market growing with great acceleration that is forcing data-driven organizations to change the way they think about traditional Disaster Recovery.
Legacy recovery tools can be extremely expensive and can soak up too many IT resources to be worth the hassle. However, Disaster Recovery as a Service tools are changing the game, and through that scope we can begin to eradicate some of the myths surrounding modern Disaster Recovery solutions and what they can do for your organization.
Myth 1: Desired recovery time objective (RTO) can't be achieved for a reasonable price
While this has been true in the past, times are changing. Disaster Recovery as a Service allows companies to leverage the cloud or a paired site appliance to quickly boot up and virtualize business vital applications in seconds to minutes without the price tag that includes expensive upfront hardware and infrastructure costs. Legacy tape backup solutions are still going to be a bit cheaper for the time being for those companies who are already invested, but as cloud recovery costs continue to come down, the price gap will close. Tape no longer meets today's standards for on-demand failover.
Myth 2: Disaster Recovery tools are only for large enterprise organizations
A common misconception, but what makes an enterprise's data any more important than a smaller company's? In their 2015 State of IT report, Spiceworks echoed this same sentiment, with 72 percent of IT professionals identifying man-made disasters and incidents to be a moderate-to-high risk for their organization. Traditional Disaster Recovery tools may still work for large enterprise companies, but smaller organizations are just unable to bear the high costs, complexity, and lack of flexibility that these tools offer.
ActualTech's DRaaS Trends and Adoption report outlines the three main obstacles to on-demand failover, siting cost, complexity, and a lack of IT resources as the biggest culprits. DRaaS solutions largely eliminate these barriers, allowing organizations to cut costs, do away with much of the complexity of managing their own recovery hardware, and move forward without highly trained IT users.
Myth 3: Disaster Recovery scaling requires more money and bigger hardware appliances
There is no doubt that this was true in the past, as the costs associated with scaling a recovery initiative would skyrocket as new hardware appliances were needed to meet the demand for growing data volumes. However, modern DRaaS solutions are essentially managed services for failover, meaning that organizations no longer have to manage their own data to avoid downtime. Instead of buying new pieces of hardware, users can simply purchase new pieces of their providers cloud, which helps to mitigate cost, complexity, and doesn't require expert hardware technicians.
For the first time since the digital revolution, Backup and Disaster Recovery costs are on par with one another, all it takes is the right DRaaS solution to make these myths go away, once and for all.
This article was inspired by a post originally published at IT Pro Portal.