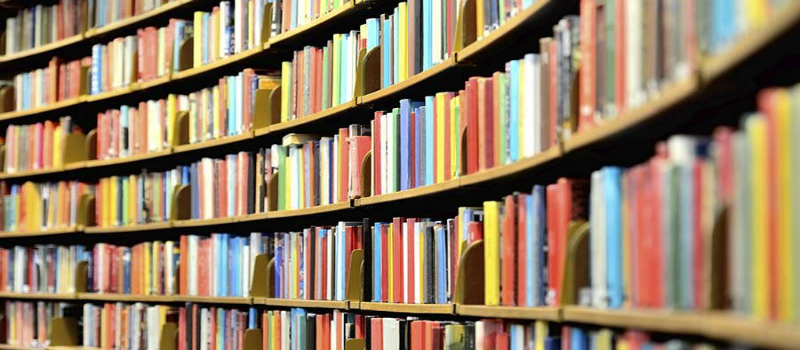 There are a wide variety of books on disaster recovery and/or business continuity available on the web, but selecting the one that is right for you and the users inside your organization can be a tough task. Solutions Review has taken the liberty of doing the research for you, having reviewed a multitude of these books. We've carefully selected the top books based on relevance, popularity, review ratings, publish date and ability to add business value. Here they are in no particular order.
Business Continuity And Disaster Recovery
"This book is your ultimate resource for Business continuity and disaster recovery. Here you will find the most up-to-date information, analysis, background and everything you need to know. In easy to read chapters, with extensive references and links to get you to know all there is to know about Business continuity and disaster recovery right away"
$39.95
Principles and Practice of Business Continuity: Tools and Techniques Second Edition
By Jim Burtles
"In this second edition of Principles and Practice of Business Continuity: Tools and Techniques, Jim Burtles explains six main scenarios. He promises: If you and your organization are prepared to deal with these six generic risks, you will be able to recover from any business disaster. Thought-provoking exercises at the end of each chapter help you to apply the materials from the chapter to your own experience."
$109.99
Disaster Recovery Business Continuity Complete Self-Assessment Guide
By Gerardus Blokdyk
"There's no better guide through these mind-expanding questions than acclaimed best-selling author Gerardus Blokdyk. Blokdyk ensures all Disaster Recovery Business Continuity essentials are covered, from every angle: the Disaster Recovery Business Continuity Self-Assessment shows succinctly and clearly that what needs to be clarified to organize the business/project activities and processes so that Disaster Recovery Business Continuity outcomes are achieved."
$79.00
Oracle Data Guard 11g Handbook 
by Charles Kim, Larry Carpenter, Joseph Meeks, Bill Burke, Sonya Carothers, Joydip Kundu, Mike Smith, and Nitin Vengurlekar 
"Provide superior data protection, availability, and disaster recovery using the tested techniques in this Oracle Press guide. Cowritten by a team of Oracle experts, Oracle Data Guard 11g Handbook provides a sound architectural foundation along with best practices for configuration, monitoring, maintenance, and troubleshooting. You will get full details on implementing deployment architectures to address requirements that extend beyond disaster recovery."
$36.99
Disaster Recovery, Crisis Response, and Business Continuity: A Management Desk Reference
by Jamie Watters and Janet Watters
"A practical how-to guide, this book explains exactly what you need to do to set up and run a successful business continuity program. Written by an experienced consultant with 25 years industry experience in disaster recovery and business continuity, it contains tools and techniques to make business continuity, crisis management, and IT service continuity much easier. If you need to prepare plans and test and maintain them, then this book is written for you." 
$39.26
Disaster Recovery: Used Or Misused Development Opportunity 
Edited by Rajib Shaw
This book explains key lessons learned from diverse disaster situations and analyzes them within the framework of governance, education, and technology, providing a framework for disaster recovery as a development opportunity.  If properly implemented, disaster recovery can change the context of risk-reduction approaches; if not, it can create additional hazards.
$143.90
Disaster Recovery and Business Continuity Second Edition
by Thejendra B.S.
"Business Continuity and Disaster Recovery have, over the last five years, become critical business issues. The increasing dependence of organizations on IT systems and the growing range of threats they face – from acts of nature to terrorist attacks – mean that organizations unprepared for the worst usually do not survive the unexpected. This book is a welcome guide – for smaller companies – to all the key aspects of business continuity and disaster recovery planning."
$52.87
Testing Disaster Recovery and Business Continuity Plans: How to Plan and Execute Successful Tests
by A. Alex Fullick
Testing Disaster Recovery and Business Continuity Plans provides helpful tips and tricks and methodologies to allow organizations and test coordinators to plan and execute successful tests. From small table top tests to full scale simulation tests, this book provides guidelines to help record all aspects of a test, such as scope, determination, scenario identification, objectives, participants, execution, right through to reporting the results. Testing DR and BC plans ensures the organization understands the value of BCM and ensures that when a disaster occurs, all levels of the organization are aware of what needs to happen because they've proactively rehearsed and are better prepared to manage the situation when a real disaster occurs.
$19.99
High Availability and Disaster Recovery: Concepts, Design, Implementation
by Klaus Schmidt
"Companies and institutions depend more than ever on the availability of their Information Technology, and most mission critical business processes are IT-based. Business Continuity is the ability to do business under any circumstances and is an essential requirement faced by modern companies. Both concepts – High Availability and Disaster Recovery – are realized by redundant systems. This book presents requirements, concepts, and realizations of redundant systems on all abstraction levels, and all given examples refer to UNIX and Linux Systems."
$68.00
Solutions Review participates in affiliate programs. We may make a small commission from products purchased through this resource.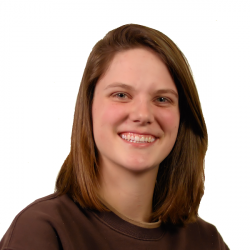 Latest posts by Tess Hanna
(see all)