Unitrends' Cloud and Disaster Recovery Survey Reveals High Enterprise Data Loss
Enterprise backup and business continuity solutions provider, Unitrends, recently released the survey findings from its fifth annual Unitrends Cloud and Disaster Recovery Survey. This year's survey provides insights into the trends and challenges that IT departments and admins come up against when protecting data from downtime and disasters. More than 400 respondents from organizations of all sizes and a range of industries took part in the survey, which also addresses Recovery Time Objective (RTO), data loss, and the increasing use of cloud-based Disaster Recovery as a Service (DRaaS).
The survey compares current trends with data from previous years to reveal best practices and new ways to protect enterprise data that is growing at an exponential rate. Key survey findings into today's state of data protection, cloud, and DRaaS include:
Organizations are still dealing with extremely high rates of data loss and downtime.
 Since the first survey, Unitrends has found that 30 percent of respondents report losing data as the result of a data center outage. This has remained high, despite new data protection tools emerging including, cloud workloads, DRaaS, and improved backup and recovery appliances. Over 40 percent of respondents reported having a period downtime in 2019.
The use of the cloud as a tool in data protection strategies has significantly increased over the past four years.
 60 percent of respondents report using cloud features including short-term data storage, cloud archiving, and/or DRaaS as a backup location. Of the 40 percent of organizations not currently using the cloud for data protection purposes, 53 percent plan to adopt it within the next year. Businesses are also more commonly protecting mobile workforce PCs and laptops using the cloud. Additionally, for the first time in the survey's history, protecting SaaS applications such as Microsoft Office 365, G Suite, and Salesforce with cloud-based backup made the list of the top five cloud-based data protection technologies deployed. If this trend continues, by 2020, 80 percent of all organizations will be using the cloud as some form of data protection.
The most widely deployed role for the cloud in data protection is off-site and file storage.
The amount of organizations reporting that they are required to protect over 100TB of data has jumped from 11 percent in 2016 to 31 percent in 2019. The overall increase in data volumes that require protection has prompted organizations to find new ways to control storage costs and reduce the capital expenses of physical storage devices.
Cloud-based DRaaS is now a widely accepted and adopted tool in data and application protection programs.
Twice as many businesses that use DRaaS (30 percent) have the ability to recover failed applications in less than an hour, as opposed to organizations (16 percent) that do not use DRaaS. The majority of DRaaS users surveyed also reported no downtime last year (61 percent), while only 39 percent of businesses who do not use DRaaS had a downtime-free 2019.
In a press statement, vice president of product management at Unitrends and Spanning, Joe Noonan said, "findings from this year's Unitrends Cloud and Disaster Recovery Survey underscore the importance of cloud and DRaaS solutions as organizations continued to be tasked with protecting more and more data. The fact that 30 percent of respondents are still experiencing data loss, and 40 percent suffered downtime, shows that organizations continue to require support to successfully implement and leverage backup and disaster recovery solutions and best practices. Unitrends is committed to empowering enterprises and MSPs with the solutions they need to protect and recover their data."
To access the full survey results, click here.
To read Unitrends' full press release, click here.
Looking for more information on backup and disaster recovery solutions? Consider downloading our Backup and Disaster Recovery Buyer's Guide! This free resource gives you the ability to compare the top 23 products available on the market with full page vendor profiles. The guide also offers five questions to ask yourself and five questions to ask your software provider before purchasing. It's the best resource for anyone looking to find the right backup and disaster recovery solution for their organization. Additionally, consider consulting our Disaster Recovery as a Service Buyer's Guide, as well as our new Data Protection Vendor Map, to assist you in selecting the right solution for your business.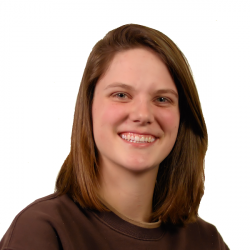 Latest posts by Tess Hanna
(see all)