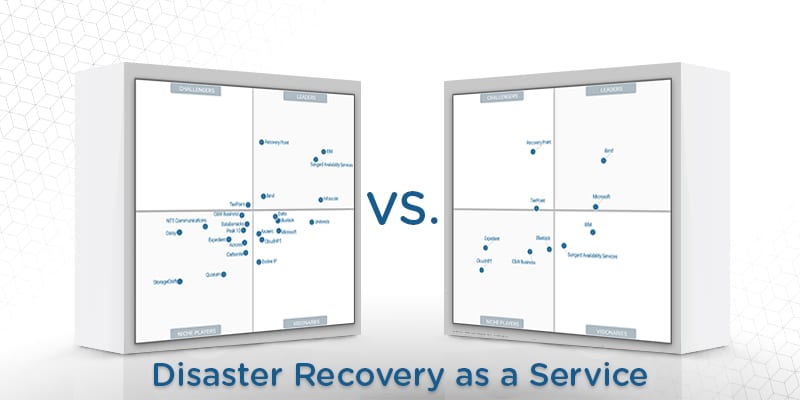 Analyst house Gartner, Inc. has officially released the 2018 edition of its Magic Quadrant for Disaster Recovery as a Service (DRaaS). Gartner's approach to DRaaS has shifted in regards to how they define the service, as well as their criteria for inclusion and exclusion. As it stands now, Gartner defines DRaaS as "a productized serving offering in which the provider manages server image and production data replication to the cloud, disaster recovery run book creation, automated server recovery within the cloud, automated server failback from the cloud, and network element and functionality configuration, as needed."
Additionally, the updated inclusion and exclusion criteria had a significant effect on which providers were named in the report. These criteria served to answer the question, "if I want DRaaS and only DRaaS, which providers are the most relevant?" This new focus resulted in many vendors from the previous year being dropped and the placements of the remaining providers being shaken up.
In this Magic Quadrant, Gartner evaluates the strengths and weaknesses of 10 vendors that it considers most significant in the marketplace and provides readers with a graph (the Magic Quadrant) plotting the providers based on their ability to execute and their completeness of vision. The graph is divided into four quadrants: niche players, challengers, visionaries, and leaders. At Solutions Review, we read the report, available here, and pulled out the key takeaways.
No new vendors were added in the 2018 report. However, Acronis, Axcient, Daisy, Databarracks, Datto, Evolve IP, Flexential (formerly Peak 10), Infrascale, NTT Communications, Quorum, StorageCraft, and Unitrends were all dropped for no longer meeting the inclusion criteria.
iland is the only provider that retained its leader status; it also improved its placement within that quadrant through its ability to execute and its completeness of vision. The only other vendor in this category in 2018 is Microsoft. The provider made the jump from visionary to leader, possibly because of its focus on and developments to Azure Site Recovery.
IBM, formerly a leader, is now categorized as a visionary. Because the vendor's services are so widespread, it's possible that this new status is because IBM is a jack of all trades, rather than solely a master of DRaaS. Sungard Availability Services is also now classified as a visionary after a loss in its ability to execute and its completeness of vision. This opened the door for Microsoft to ascend to leader status.
Recovery Point and TierPoint are the only challengers in this report. TierPoint's placement remained relatively static, only slightly losing out on ability execute and completeness of vision. On the other hand, Recovery Point moved to the challenger quadrant after being named a leader in the 2017 report.
The niche players portion is the most crowded section of this Magic Quadrant, with four providers: Bluelock, C&W Business, Expedient, and Cloud HPT. All four of these vendors lost out on their completeness of vision. Expedient was the only provider whose ability to execute stayed steady, whereas the other three vendors also took a hit in execution.
Overall, the updated inclusion and exclusion criteria seems to have had the biggest effect on this year's report on the whole. The new rules have resulted in most of the providers taking a lower spot than they had in past years. Microsoft and iland were the only vendors whose placements were significantly higher than in 2017. With so many changes in the way Gartner views DRaaS, it's likely that providers will do whatever they can to adapt in the year ahead.
To read the full 2018 Gartner Magic Quadrant for Disaster Recovery as a Service, click here!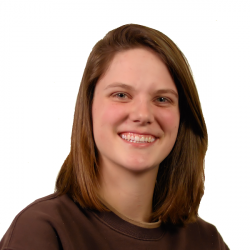 Latest posts by Tess Hanna
(see all)