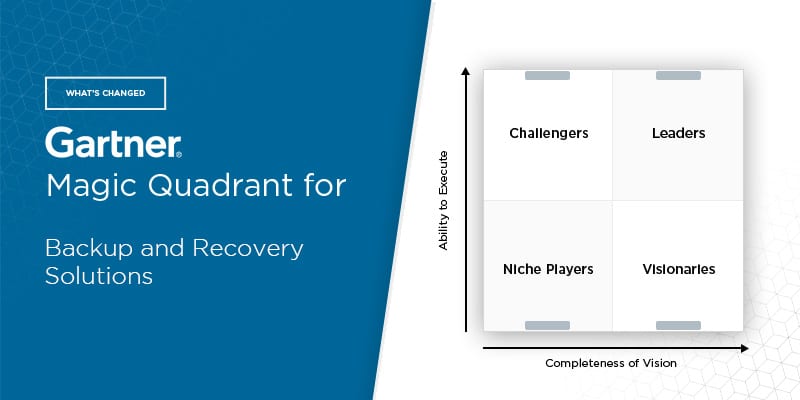 Analyst house Gartner, Inc, recently released the 2019 version of its Magic Quadrant for Data Center Backup and Recovery Solutions. The researcher defines data center backup and recovery solutions as products that are designed to "capture a point-in-time copy (backup) of data across heterogeneous enterprise workloads, write the data out to a secondary device, such as tape, hard-disk drives, solid-state drives, an optical device, and/or to cloud services. The secondary device needs to be independent from the primary device. [Additionally, they must] provide the ability to find and restore specific datasets to the original or alternate system."
Gartner has projected that by 2022, 40 percent of businesses will replace their backup applications from what they deployed at the beginning of 2018. This is a result of the wide range of new deployment options and vendors continuously emerging in order to keep up with the desire to simplify the data protection process. The market has also been challenged by use cases like how to protect server-virtualized environments, very large databases, and new database technologies.
In this Magic Quadrant, Gartner evaluates the strengths and weaknesses of 12 providers that it considers most significant in the marketplace, and provides readers with a graph (the Magic Quadrant) plotting the vendors based on their ability to execute and their completeness of vision. The graph is divided into four quadrants: niche players, challengers, visionaries, and leaders. At Solutions Review, we read the report, available here, and pulled out the key takeaways.
The leader category in this year's report contains the same vendors as the previous report, with some placements slightly changed. Commvault's position as a leader has remained relatively static in comparison to the 2017 edition of this report. The provider's continued strong position seems to be a result of the company's ability to respond to the needs of the market before its competition with application support and use cases like cloud data management. This year, Dell EMC fell slightly in its ability to execute, but also released a new Integrated Data Protection Appliance (IDPA DP4400), which is a converged, integrated data protection appliance that offers complete backup, deduplication, replication, and recovery.
Veeam has gained in its ability to execute this year. The provider has delivered two new versions of backup for Microsoft Office 365 support, adding SharePoint, OneDrive, and performance and scalability improvements, which is likely a factor in its placement this year. In almost the same spot on the graph this year, IBM continued to enhance Spectrum Protect Plus by introducing new capabilities such as support for MongoDB and Microsoft Exchange server backup. The last leader this year, Veritas Technologies has increased its completeness of vision. This change is possibly a result of the vendor's new web user interface that streamlines backup workflows based on role in order to reduce complexity during day-to-day operations.
The niche players section of the graph has gone through the most changes this year in regard to the addition of vendors. New to this year's quadrant and overall report are Micro Focus and Acronis. In September 2017, Micro Focus gained ownership of HP Data Protector during the Hewlett Packard Enterprise (HPE) merger. This is also the reason HPE is not present in this year's Magic Quadrant. Acronis' improvements to its backup tool, such as increased scalability, expanded support for multiple hypervisors, and virtual machine image conversion likely contributed to its addition to the 2019 report.
The two providers that have remained niche players over the recent years, Arcserve and Unitrends, a Kaseya Company, have slightly shifted their positions. Arcserve decreased in its ability to execute, which is likely due to the fact that Arcserve UDP offers limited functionality for ransomware reporting and remediation. Unitrends, a Kaseya Company, on the other hand, increased its ability to execute. This change comes on the heels of Unitrends being acquired by Kaseya, enabling the company to offer additional data protection capabilities through Kaseya's Spanning Cloud Apps offering.
This year, there were no vendors in the challenger section of the graph, which leads us to the visionaries. While Rubrik's ability to execute is shown to be stronger this year, there has been some controversy surrounding the provider. In a press statement about this year's Magic Quadrant, CEO of Rubrik, Bipul Sinha stated,"based on objective data, since the 2017 MQ, Rubrik has made significant progress in its business, out-paced all of its competitors, and has had a disproportionately large impact on the Data Center Backup and Recovery market. Yet, this progress has not manifested in any significant movement, as reflected in Rubrik's position within the 2019 MQ."
Cohesity, a vendor added this year, is positioned as a visionary. This status could be a result of the provider's integrated appliance that linearly scales both backup performance and storage capacity, as well as cloud tiering, replication, and disaster recovery capabilities. The final vendor listed in this year's Magic Quadrant, Actifio, decreased its ability to execute. This change is likely because users have indicated that enabling the product with non-default configurations of databases can be challenging.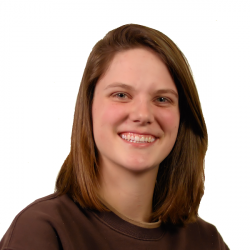 Latest posts by Tess Hanna
(see all)