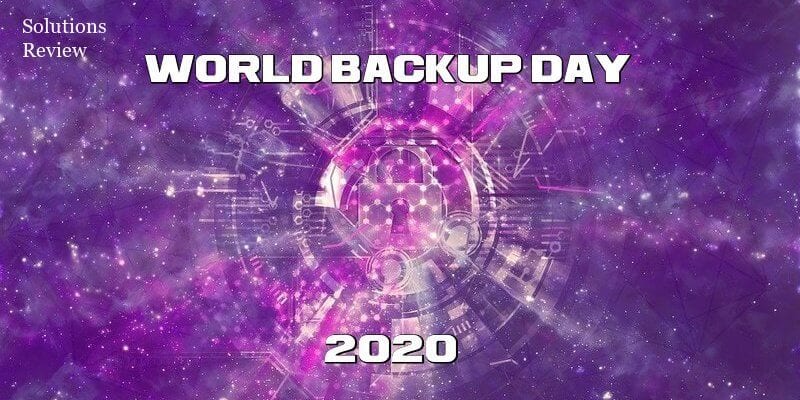 Today, March 31st is World Backup Day 2020. Though the day serves as a reminder to ensure that your data is backed up and protected, it doesn't hurt to be reminded that there is never a bad time to make sure that you and your business are prepared for the worst.
According to worldbackupday.com, 113 phones are lost or stolen every minute, meaning that all of the data on those phones is lost if the user hasn't backed up their device. In addition to this, 1 in 10 computers are infected with viruses every month, and 29% of disasters are caused by accident. With these statistics that show how often disasters occur, it's almost unbelievable that 30% of people have never backed up their data.  
You don't want to be a part of these statistics. However, you can avoid that fate by putting a backup solution in place. Backing up is essential whether you are a part of an enterprise company, or simply looking to protect your personal data. Without any sort of backup plan, your data is at risk of being lost or compromised. If you need even more convincing about the importance of data backup, take a look at what some industry professionals had to say on the subject:
Note: Quotes are listed in alphabetical order by company name. Click any company name to learn more.
Oussama El-Hilali, CTO at Arcserve
As we approach World Backup Day, it's important to reflect on the current threat landscape. Cybercriminals are using new tactics to solicit ransom payments, even going as far as extracting and publishing data online if ransom demands are not met. And, in a grim turn of events, attackers are also now taking advantage of fears around the COVID-19 outbreak, and are ramping up the frequency of their attacks on remote workers by targeting security gaps in remote accessibility options. IT managers need to seal up access points from unwanted entry by deploying centralized management across systems. They also need to fortify and protect backups on separate domains via the 3-2-1 rule; storing three copies of data of two backup sites, with one being off-site. The only way to beat the modern-day ransomware threat is by taking a holistic look at BCDR, and developing, regularly testing, and communicating a plan to all employees to keep data safe and operations intact.
Yev Pusin, Director of Strategy at Backblaze
Backing up your data is something that should be taken seriously, especially with the recent increase in major ransomware attacks and the sudden increase in the amount of remote workers we are seeing in 2020 as a result of COVID-19.
While World Backup Day serves as a great reminder of the importance of backing up your data, data backup is something that should be an everyday activity. That used to be a daunting task, but it no longer has to be one! A simple solution is having a comprehensive cloud backup platform that offers the option of backing up your data in regular intervals without your involvement, with no limits to the amount of data you have and with extended version history. World Backup Day is also a great reminder to check your existing backups because you never want to be learning a new system in a high-stress situation. Happy backing up!
Jamie Zajac, Senior Director of Product Management at Carbonite — A Subsidiary of OpenText
The ever-evolving nature of today's threat landscape has brought the risk of data loss beyond a hard drive failure or a lost or stolen device. From cyber-attacks like ransomware, to natural disasters, to human error, it is not a matter of if something will happen to our data but when. As such, data backup has become a critical factor in businesses and individuals protecting their most valuable asset – their data. Taking that a step further, businesses and individuals need to be able to bounce back and recover their data, in the event that data is compromised. This is where cyber resilience comes in – the ability to identify, prevent and remediate attacks to ensure devices and systems continue normal operations.
On March 31st, we celebrate World Backup Day, a point in time designed to raise awareness around the need for thoughtful and detailed year-round data protection plans, starting with the basics. First, it's important to understand your own data – what data is available, where it lives, and what is most critical to have readily available to maintain business continuity. Second, ensure that data is protected with the 3-2-1 rule, leaving no single point of failure by leveraging three instances of data, using two different storage types and storing one copy offsite. And third, test your environment; don't just "set-and-forget" these systems, but monitor that data is backed up correctly and is recoverable. 
All in all, whether it is business files, tax documents or precious personal memories, having a backup plan in place is the first step to ensure resilience against threats and protect all your data.
Ranga Rajagopalan, Vice President, Products at Commvault
Although recovery readiness should always be top of mind, world backup day is the perfect time to reflect on your organization's backup and recovery strategies and re-evaluate its effectiveness.  Stay vigilant in the fight against ransomware and other security-related events and work with vendors who regularly update the software with security fixes, expand their compliance certifications, bolster security measures, and automate hardening rules to protect you. Be an active defender of your data.
David Ngo, Vice President, Metallic Products and Engineering at Commvault
World Backup Day is a great way to highlight how data management and protection are still so critical to everyone, especially when companies are digitally transforming their businesses. Data management and backup are ideally a significant consideration from the beginning of those initiatives, as it is far easier to do it in the planning stages rather than after the fact. Leveraging SaaS data protection services where it makes sense, like for Office 365 and endpoints such as laptops and desktops, can help ease the management burden moving forward as well. 
Matthew Tyrer, Senior Manager, Solutions Marketing at Commvault
This World Backup Day, it may be time to consider the best ways to address rising costs and increasing regulations. The ability for cloud to scale up AND down supports a much more cost-effective disaster recovery strategy.  The cloud can also help with regulation as it helps organizations have more visibility and therefore allows them to learn more about the data that they have under management. Where is the data that is important to governance and compliance being stored?  Do you know what it is? Where it is? How to find it? Having a cloud-based solution that can easily assist in this will overall reduce your costs and stay compliant because it lets you manage your data SMARTER.
Nigel Tozer, Director, Solutions Marketing at Commvault
My three tips for our customers are: 
1) If you haven't already, investigate the AI tools that provide recovery readiness reports and 'self-driving backup' features – both are very powerful indeed 
2) Make sure you're using the AI-based anomaly detection features to help protect you against ransomware – especially if you're using endpoint backup as that's the usual point of entry 
3) Finally, if you haven't tried the VM conversion tools give them a go. They're a huge boost to your business agility and underpin processes such as cloud disaster recovery – you'll be amazed how easy and effective they are! 
Eugene Trautwein, Vice President, Worldwide Customer Support at Commvault
World backup day brings backup to the surface and reminds every CIO and IT manager that it must be a priority. This holiday allows us to share stories about backup successes and failures and to learn from them. To make sure you're prepared this WBD, I would recommend making sure you are testing your DR plan for all scenarios, including ransomware, regularly. In addition, take advantage of software available to you – backup job validation, readiness reports and all the other learning materials that vendors offer!
Mark Jow, Regional Vice President, Technical Services at Commvault
World Backup Day is a great way to remind companies to pause and ensure that their relevant data is protected, especially as the backup solution changes to meet business requirements. As with all other disciplines within infrastructure, it imperative to keep pace with an ever-evolving infrastructure landscape, particularly due to the increasing adoption of cloud and container solutions. It is because of this that reviewing, testing, and improving your backup solution should be a continuous activity all year round. 
Stephen Manley, Chief Technologist at Druva
World Backup Day is an annual reminder for both individuals and businesses to back up important data like applications, photos, and documents. Today is also a good time to assess your backup strategy for this changing data landscape. With IoT, an increasingly remote workforce, and SaaS applications, data center-based protection is no longer sufficient. A modern data protection strategy must incorporate real-time data from widespread locations, traditional workloads, cloud-native applications, and SaaS data. Meanwhile, with the expansion of regional privacy regulations, organizations now need to back up more data in more places with more regulations. Like the rest of IT, a successful backup group must now leverage cloud and SaaS technology while building stronger relationships with business and legal teams.
The future of backup has always been in the cloud. The good news is, the future is here. Cloud backup is already the most secure, reliable and cost-effective option to protect your data – wherever it lives.
Octavian Tanase, SVP for ONTAP at NetApp
The two big focuses in backup in 2020 have been availability and usability. People need to be able to access and use their data anytime, anywhere. This is even more true given recent events that have driven most of the workforce to work remotely. Now more than ever, organizations need a comprehensive backup strategy to ensure they can recover and remediate from downtime, whether that comes from a natural disaster, ransomware attack or other crisis. 
This World Backup Day, I encourage companies to consider innovative ways to protect data at its endpoints while minimizing cost, simplifying the process and leveraging additional manageability capabilities. The best bet on this is to focus on secondary data and the cloud. These assets will not only help reduce the load on production, but will truly make an organization's data more usable, available and accessible, no matter where its workers are. 
Adrian Moir, Lead Technology Evangelist at Quest Software's Data Protection Business Unit
Backup is being put into a new perspective with this year's World Backup Day. In light of the current healthcare pandemic, not only a growing number of employees are working outside the office, but we're seeing organizations enforce a work-from-home policy for all employees. Even if workers are using cloud applications that do not care where they are located, the files and data they share could be anywhere, and this puts a glaring spotlight on new backup challenges for IT teams.
First, even though work has changed for many, ransomware propagators are still out there. In fact, we're now seeing "ransomware as a service," or in general much more systematic methods for infecting organizations. Ransomware's impact on organizations is no joke, companies need to manage their files and data, and backup that data, in case ransomware causes a disruption.
Second, having a growing distributed workforce puts any organization at risk when it comes to content sharing. If employees aren't using applications that enable secure sharing (Microsoft OneDrive is an example), corporate content could be left in the open when shared through online services, creating gaps in data protection. Companies need to give their workforces a solution that can be controlled and that offers visibility into what is being shared, where, and with whom.  
Beyond challenges created by a distributed workforce, driven by the need to work remotely, we'll start to see more attention paid to backup of data associated with containers this year, as containers continue to grow in popularity. Particularly, companies will learn the importance of backup in this space — Yes, high availability can be built into container infrastructure, but what do you do when you need to recover from a disaster? The process for backing up containers and related data will be thought about differently than, for example, virtual machines.
We're set to see more challenges this year, certainly with the current conditions creating more opportunity for risk as much as changing technology landscapes. What will be interesting going forward, as organizations that have re-focused on their risk strategies in the current climate, will inevitably be ensuring that their infrastructure and data are kept secure.
We all have an unfortunate story or know of a colleague who lost data. Whether an important file was accidentally deleted, something spilled onto a keyboard, a laptop was left behind at the airport or data was lost in a disaster – we've been there. Life is busy and unpredictable, and it's hard to maintain an efficient working environment when you're trying to recover data, but by taking the time to proactively set up a strong backup system, you'll keep your businesses' valuable data safe.
To maintain your workflow, look for a backup solution that will strengthen your data protection with AI technology, easy management, scripts, server and endpoint protection, and one that is capable of integrating with several popular cloud and email platforms so that you don't miss a beat. Accidents happen, stuff gets lost or stolen and disaster strikes when you least expect it. This World Backup Day, ensure you have the right tools in place to protect your business from accidents, failures, loss and theft.
Paul Ducklin, Senior Technologist at Sophos
Don't treat backing up simply as "something you do in case of ransomware."

A regular and reliable backup process will protect you from unexpected data loss of any sort, including cases – as many people will have experienced when coronavirus lockdowns started and they couldn't get back into the office – where your data isn't lost, but you can't get at it anyway.
Don't leave backups where crooks can find them.

If ransomware strikes your entire network, or a power surge takes out your laptop where you keep your backup drive plugged in all the time, then you no longer have a backup. So, think of live snapshots and real-time backups that you keep online as secondary copies, and make sure you also keep true backup copies offline.
Don't make backups that everyone can read.

Even high-security safe deposits can get burgled, and cloud storage services could suffer an intrusion that isn't your fault and you couldn't have prevented. Utilize encryption – To help you out, Windows has BitLocker, Macs have FileVault, and Linux has LUKS and cryptsetup, which can be used to create encrypted drives and partitions. (You can create a disk partition out of a file, and then use cryptsetup on that, if you want.) There are also numerous free and open source encryption tools that aren't part of any operating system.
Don't neglect the "restore" part of the process.

Test yourself: work out how long it takes to get the backup ready for restoring, how long it takes to extract everything, and how reliably and quickly you can restore just a single file without restoring everything else, which you might not want.
Don't put backing up off until tomorrow
Amanda Regnerus, EVP of Product and Services at US Signal
The fact that World Backup Day falls on March 31 is no coincidence – the next day may be about laughs and pranks, but the potential loss of data is no joke. With 83% of organizations having experienced a DDoS attack within the last two years and 38% being impacted by a ransomware attack in the last twelve months, it is more important than ever to ensure that your data is backed up and secure.
One of the most vital steps in ensuring data protection is a disaster recovery (DR) plan. These plans ensure that in the event of a cyberattack, natural disaster or human error that can cause data loss, you have a process in place to ensure that your data is quickly and efficiently recovered – a sort of fire safety procedure for your data.
DR plans don't need to be complicated, they just need to be implemented and tested regularly. Having said that, it is important to take into account some key components when developing a DR plan. These include the ability to roll back backups to previous versions, ensuring that you are able to stay current with data replication needs, and being able to quickly and securely retrieve your data. A third-party DRaaS solutions provider is the best way to guarantee that your DR plan is secure, comprehensive, and is tested regularly. A good DRaaS solutions provider should allow you to benefit from continuous data protection, a recovery point objective (RPO) of a few seconds, and a service level agreement (SLA).
So this World Backup Day, you should review your DR plan (if you have one) and ask yourself if tomorrow your data will be part of a cybercriminal's joke–or if your DR readiness will make the cybercriminal the punch-line?
Gijsbert Janssen van Doorn, Director of Technical Marketing at Zerto
Back in 2011, World Backup Day was initiated in order to remind us how essential it is to have a copy of our data and information. But, while the day has only grown in significance over the years, backup technology has barely begun to evolve. From tape to hard drive and now cloud – which is really just tape in many cases – the target and management have changed, yet it is still fundamentally based on periodic snapshots of information.
But in our 'always-on' business landscape and especially in times of crisis like we are currently experiencing, can an organization still be truly protected with an antiquated backup strategy?
The short answer is – it can't. Data should be protected continuously, ensuring that every change, update and added piece of data is always available. This gives the reassurance that all data is protected up to a moment before anything disrupts it. If your organization doesn't have a solid strategy and supporting the tactical plan in place, now is the time to implement one.
Though March 31st is officially World Backup Day 2020, worldbackupday.com reminds us that this holiday should be celebrated every day.
Looking for more information on backup solutions? Consider downloading our Backup and Disaster Recovery Buyer's Guide. This free resource gives you the ability to compare the top 28 products available on the market with full page vendor profiles. The guide also offers five questions to ask yourself and five questions to ask your software provider before purchasing. It's the best resource for anyone looking to find the right backup and disaster recovery solution for their organization. Additionally, check out our Disaster Recovery as a Service Buyer's Guide and our Data Protection Vendor Map.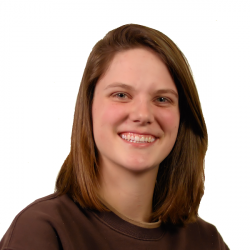 Latest posts by Tess Hanna
(see all)