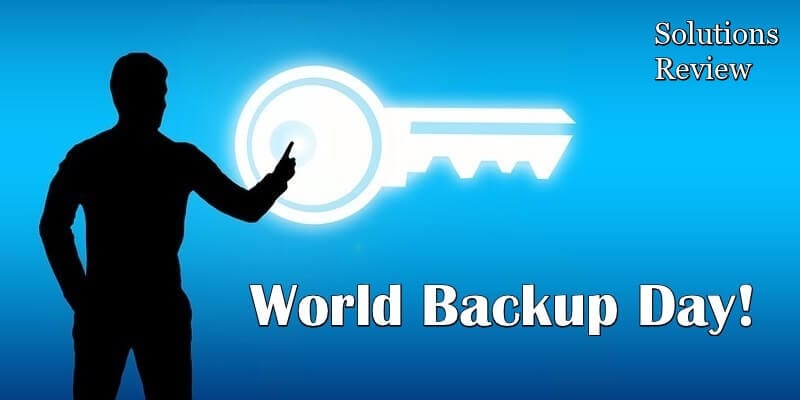 This past Sunday, March 31st, was World Backup Day. Though the day serves as a reminder to ensure that your data is backed up and protected, it doesn't hurt to be reminded that there is never a bad time to make sure that you and your business are prepared for the worst.
According to worldbackupday.com, 113 phones are lost or stolen every minute, meaning that all of the data on those phones is lost if the user hasn't backed up their device. In addition to this, 1 in 10 computers are infected with viruses every month, and 29% of disasters are caused by accident. With these statistics that show how often disasters occur, it's almost unbelievable that 30% of people have never backed up their data.  
You don't want to be a part of these statistics. However, you can avoid that fate by putting a backup solution in place. Backing up is essential whether you are a part of an enterprise company, or simply looking to protect your personal data. Without any sort of backup plan, your data is at risk of being lost or compromised. To that end, we've compiled a list of crucial tips to make a better backup plan.
Be Prepared for Exponential Data Growth
No matter what your data storage requirements are currently, your backup needs should be based on the fact that your organization's capacity will most likely grow year after year. Regardless of what storage resources you have in place at this point, whether they are on-site or in the cloud, ensure that you can scale cost-effectively and quickly if necessary.
Develop a Backup Environment Made Up of Multiple Elements
Many businesses are still using physical data storage arrangements on-site, including NAS, tape, and file servers. However, the increasing use and acceptance of cloud-based and remote storage options is notable. The pricing of remote storage, on the whole, is more affordable than on-site options, and if the provider's security measures are effective, remote storage can be a viable option for your business. A common backup best practice is the 3-2-1 Rule, which states that at least three copies of your data should be available, stored on at least two storage devices, with at least one of those devices located remotely. Amazon, Microsoft, and IBM are all major players in cloud storage that offer a range of options and pricing plans.
Test Your Backup Plan!
This may seem obvious, but the importance of testing your backup strategy cannot be understated. This is especially critical if a disaster has happened. Similarly to a disaster recovery plan, your backup plan must be tested periodically in order to avoid a loss of data and credibility from users. Ideally, testing your data backup plan would be an element within a test of your disaster recovery plan.
If you need even more convincing about the importance of data backup, take a look at what some industry professionals had to say on the subject:
Angela Restani, Vice President of Marketing at Hedvig
World Backup Day is a great reminder for companies large and small to not only make sure to determine which data to back up, but also where to back it up. As we've seen this year with a scary amount of natural disasters, major floods, fires, or tornados can physically wipe out a business – taking all that critical data with it. Because of this, building a multi-site or cloud backup architecture can literally determine the difference between the success or failure of your organization. Today's businesses generate mountains of data at a pace that is only accelerating. The digital universe more than doubles every two years, and will balloon to 44 trillion gigabytes in 2020 from 4.4 trillion gigabytes in 2013. That's an astounding amount of data that must be backed up and protected in case of hardware/software failure, malicious actors, human error, or natural disasters. Companies of all sizes from small businesses to large enterprises need to have a backup strategy that can keep up with this data explosion and sustain any kind of disruption.
Curtis Preston, Chief Technologist at Druva
Securely storing and backing up data has never been more critical. Not only are we collecting exponentially more data, but due to stringent compliance and regulations like GDPR, the way that data is managed and handled is under greater scrutiny than ever before. Despite businesses understanding the importance of backing up data, their data management continues to be extremely fragmented, with 79% of businesses using at least three or more backup solutions.
What's clear is that although businesses are beginning to recognize the advantages of cloud-based backup over traditional hardware and software, the fact remains that if your organization is still using an external hard drive as a backup, it's at considerable risk. Cloud-based backup can provide a holistic approach to an organization's data and offer visibility not possible with traditional architecture. It provides an immediate solution for data recovery, removing the management issues of storing data in offsite locations, hiring specialist resources and the continuous heavy investment in additional storage.
Businesses need additional assurance for the management and protection of their data. Backing up to the cloud is more secure, faster, easier, and cheaper than the alternatives. At Druva, we see more than 4.1 million backups every single day – it's clear the future of backup is in the cloud.
Though March 31st is officially World Backup Day, worldbackupday.com reminds us that this holiday should be celebrated every day.
Looking for more information on backup solutions? Consider downloading our Backup and Disaster Recovery Buyer's Guide! This free resource gives you the ability to compare the top 23 products available on the market with full page vendor profiles. The guide also offers five questions to ask yourself and five questions to ask your software provider before purchasing. It's the best resource for anyone looking to find the right backup and disaster recovery solution for their organization.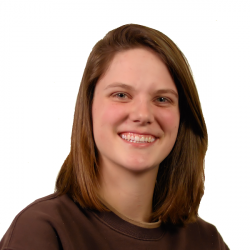 Latest posts by Tess Hanna
(see all)