Altair Adds New Automated Machine Learning to Knowledge Studio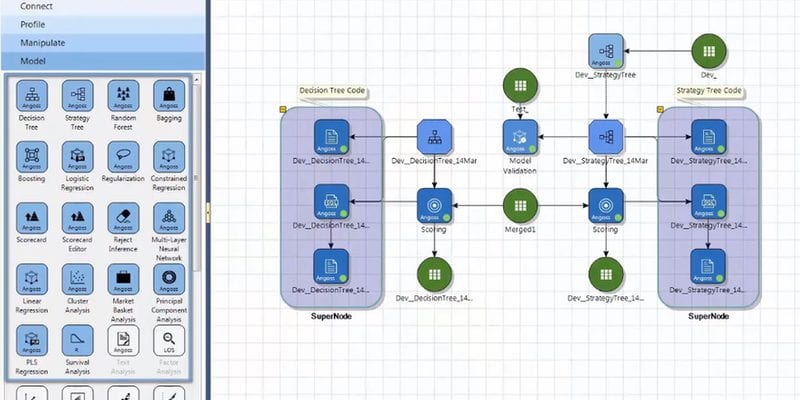 Altair recently announced the release of a new version of Altair Knowledge Studio, the company's predictive analytics and machine learning solution. Altair Knowledge Studio now features automated machine learning (AutoML) to optimize the modeling process while also giving users insight and understanding into how results are achieved. The announcement comes on the heels of two other recent and notable news items from the company relating to its line of data products (1, 2).
[box style="3″]Our Buyer's Guide for Analytics and Business Intelligence Platforms helps you evaluate the best solution for your use case and features profiles of the leading providers, as well as a category overview of the marketplace.[/box]
Knowledge Studio is available via Altair's units-based licensing model, with the new version offering a streamlined workflow. At the outset, data is improved automatically by replacing missing values and dealing with outliers. AutoML then builds and compares many different models to identify the best available option. According the official press release: "Greater transparency gives citizen data scientists the opportunity and freedom to learn quickly. Improved control enables data scientists to modify models and fine tune performance."
Other new features present in this release include automated Python code generation that supports all predictive modeling. The deployment-ready models can be created without any code. There's also direct data export to Altair Monarch, the company's flagship data preparation solution, and support for R code 4.0 and higher.
In a statement about the news, Altair's Chief Technology Officer Sam Mahalingam said: "As a powerful solution that can be used by data scientists and business analysts alike, Knowledge Studio continues to lead the data science and machine learning market. Without requiring a single line of code, Knowledge Studio visualizes data fast, and quickly generates explainable results."
Solutions Review recently named Altair one of the Best Data Science and Machine Learning Platforms for 2020.
Learn more about Altair Knowledge Studio.
[hr style="single"]