Business Intelligence News Boil Down: December 1 – 5, 2014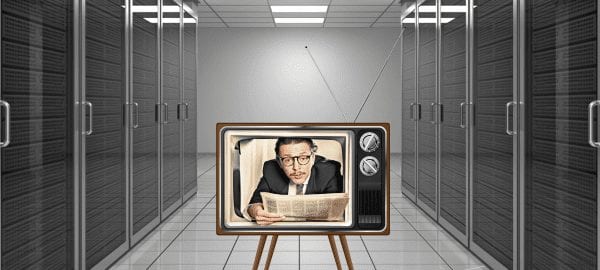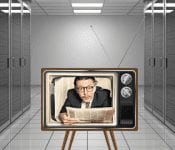 The business intelligence space is moving literally in real time and the latest news in BI can be hard to find as it is distributed across many news sites just as data can be distributed across many sources. As in data, the news and information can fall through the cracks, get lost, and go stale and because of this; we at Solutions Review make it a point to highlight the most important industry news and updates impacting today's end-users and buyers. Below is a boil down of last week's most important news topics in the Business Intelligence space. + Check Out a Free 2015 Business Intelligence Tools Buyers Guide
1) Business Intelligence Software: Where It's Headed – Datamation
So BI software is in no risk of being killed off by Big Data, but at the same time, it cannot stay as it is. BI must evolve, and in 2014, it went through its share of changes. So here's where BI has been and where it is going.
A more user-friendly UI
More analysis
Going mobile
2) Why this business intelligence CEO spends oodles on research – Fortune
Tableau CEO and co-founder Christian Chabot rings the closing bell of the New York Stock Exchange in Sept. 2014.
Tableau Software just celebrated its first $100 million quarter ever, but it isn't waiting for other business intelligence competitors to show up at the party.
The company  DATA 0.05% , which pioneered the concept of "visual analytics" in 2003, plans to spend more on research and development over the next two years than it did during its entire first decade. During the third quarter, Tableau dedicated 28% of revenue to this cause; last year, the ratio for the entire year was 26%.
3) Open Source Business Intelligence Tools – Enterprise Apps Today
There are a large number of powerful open source BI solutions – both free and commercial – which can be used as provided, or as base code which can be customized to suit your organization. These open source tools have typically been adopted by small and medium sized companies rather than large enterprises, but some are gaining acceptance in the large enterprise space.
Jaspersoft
Pentaho
Birt
RapidMiner
SpagoBI
4) Why Health Care May Finally Be Ready for Big Data – Harvard Business Review
While other industries have been far more successful at harnessing the value from large-scale integration and analysis of big data, health care is just getting its feet wet. Yes, providers and payers are increasingly investing in their analytical capabilities to help them make better sense of the changing health care environment, but it is still early days. Here are some key elements that are crucial for health care to truly capture the value of big data.
Integrating data
Generating new knowledge
Translating knowledge into practice
Optum labs — a start to achieving these goals
5) How big data is throwing the spotlight on security – Information Age
Big data is very valuable as well as useful to organisations, but its use also brings to focus some chief privacy issues. After a big data breach, not only does the aftermath serve to damage the reputation of an organisation, but it can also negatively impact the company from a legal stand point. A security breach will affect an extensively larger group of people; therefore, organisations must make sure that they achieve the correct equilibrium between the use of the data and their users' privacy.
Accomplishing this balance can be achieved by combining a selection of best practices suitable for handling the security of big data, as detailed below with the most commonly presented challenges.
Data anonymisation
Data encryption
Ownership and access control
Software
Staying secure
6) Europe Is Going Big Data–Big Time – Forbes
I keep hearing that in Europe, big data is a year behind the US East Coast and two years behind California. Well, from what I saw last week at O'Reilly's Strata and Hadoop World Conference in Barcelona, the times they are a-changing.
Strata conferences are the venues of choice for big data giants, both vendors and practitioners. They are the most established and highly regarded of all the big data conferences, with annual events in New York and Silicon Valley.
Check out these additional resources:
[box style="0″]
[col type="one-third"]2016 Business Intelligence and Data Analytics Buyer's Guide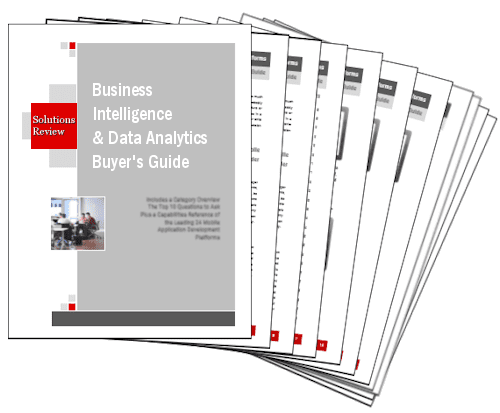 [/col]
[col type="one-third"]
BI and Data Analytics Buyer's Matrix: Comparing 28 Vendors Features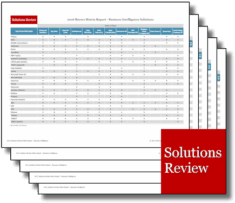 [/col]
[col type="one-third last"]
Gartner Magic Quadrant for Enterprise BI and Data Analytics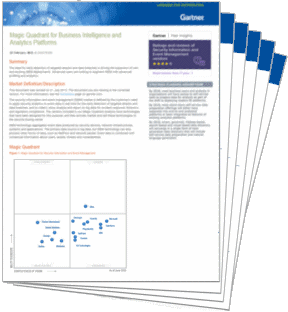 [/col][/box]

Latest posts by Doug Atkinson
(see all)