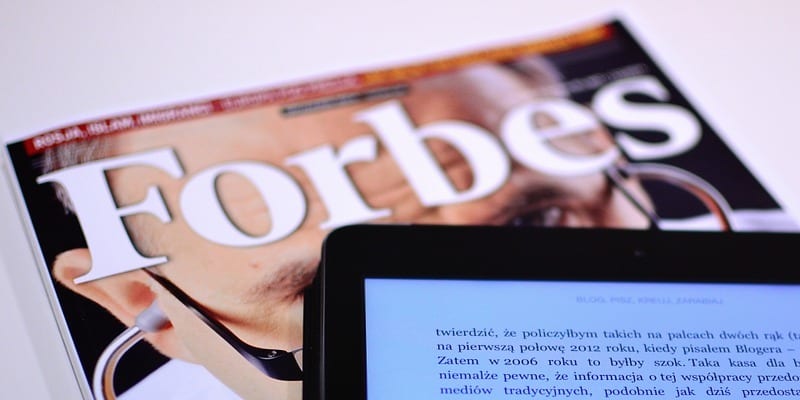 The 2019 Forbes Cloud 100 recognizes the best private cloud companies in the world. Ranging from small startups to venture-backed cloud behemoths, the fourth annual listing makes mention of popular consumer-facing companies like Stripe, Mailchimp, Toast and others. As part of the selection process for the list, Forbes' data partner, Bessemer Venture Partners, received hundreds of submissions from the top cloud startups. A panel of judges selected the providers based on four factors: estimated valuation (30%), operating metrics (20%), people & culture (15%) and market leadership (35%), which the judge panel then weighed to select, score and rank the winners.
The 2019 listing isn't just made up of consumer technology brands, however. The popular award directory also includes a growing number of enterprise technology and software providers. The editors at Solutions Review have perused the 2019 Forbes 100 and identified these top data analytics firms as warranting extra attention. Companies are listed in the order Forbes has them ranked.
5. Datadog
Datadog offers a monitoring service that brings together metrics and events from servers, databases, applications, tools and services to present a unified view of the infrastructure. Capabilities are delivered via an SaaS-based data analytics platform that enables Dev and Ops teams to work closely on the infrastructure to resolve performance issues and ensure that development and deployment cycles finish on time. It was recently revealed that the New York-based company set its initial price range for an upcoming IPO.
13. Databricks
Databricks offers a unified analytics platform that allows users to prepare and clean data at scale and continuously train and deploy machine learning models for AI applications. The product handles all analytic deployments, ranging from ETL to models training and deployment. It is also available as a fully managed service on Microsoft Azure and Amazon Web Services. Reference customers rank Databricks highly for its end-to-end analytics lifecycle and support and accessibility for a variety of data science use cases. Databricks has had a big year, highlighted by its $250 million-dollar funding round in February and a major product update last month.
37. Sisense
Sisense makes it easy for organizations to reveal business insight from complex data in any size and from any source. The data analytics product also allows users to combine data and uncover insights in a single interface without scripting, coding or assistance from IT. Sold as a single-stack solution with a back-end for preparing and modeling data, Sisense features an expansive portfolio of analytic functionality and a front-end for dashboarding and visualization. In addition to a slew of new product capabilities, Sisense's major play this year was its May acquisition of Periscope Data.
59. ThoughtSpot
ThoughtSpot's artificial intelligence-driven analytics platform features what the company dubs the world's first relational search engine. The tool combines relational search with a custom-built, in-memory relational data cache to speed up queries that are run over many lines of data. ThoughtSpot connects with any on-prem, cloud, big data, or desktop data source. The company's August $248 million-dollar funding round brings ThoughtSpot's total raised to $554 million since its founding in 2012. ThoughtSpot was named the first new leader in six years in the Gartner Magic Quadrant for Analytics and BI Platforms as well.
96. Dataiku
Dataiku offers an advanced analytics solution that allows organizations to create their own data tools. The company's flagship product features a team-based user interface for both data analysts and data scientists. Dataiku's unified framework for development and deployment provides immediate access to all the features needed to design data tools from scratch. Users can then apply machine learning and data science techniques to build and deploy predictive data flows. Dataiku's popular data science platform has helped the company to reportedly double in size over the last 18 months.