Preset Nabs $35.9M Series B Funding, Unveils Preset Cloud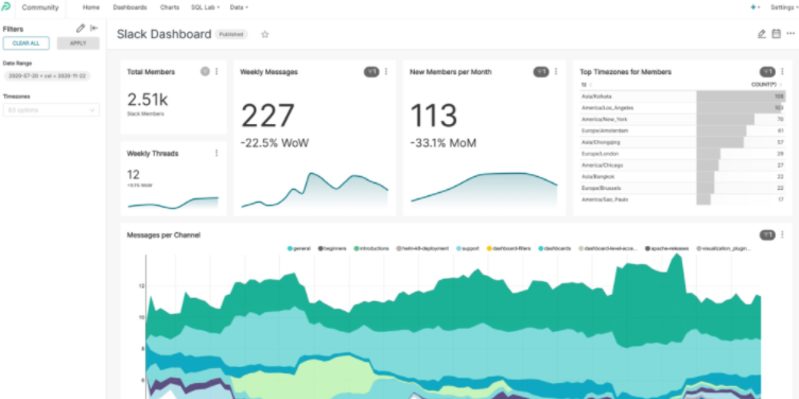 Data exploration and visualization platform provider Preset recently announced that secured $35.9 million in Series B funding to democratize business intelligence. The company also unveiled its new, fully hosted cloud service for Apache Superset called Preset Cloud. Led by Redpoint Ventures with participation from existing investor a16z, the funding brings Preset's total capital earned to more than $48 million. Preset will use the funding to grow its team and invest in new technologies, as well as continue investing in its cloud service.
[box style="3″]Our Buyer's Guide for Analytics and Business Intelligence Platforms helps you evaluate the best solution for your use case and features profiles of the leading providers, as well as a category overview of the marketplace.[/box]
Preset Cloud gives organizations an easier way to access Apache Superset in a reliable, securely managed cloud environment. Originally created by Preset founder Maxime Beauchemin while at Airbnb, Superset has become a very popular open source visualization layer. Key features of the product include a no-code data explorer, advanced SQL editor for building semantic data models, rich gallery of over 40 visualizations, and integration with modern data technologies like Snowflake, BigQuery, Druid, Presto, and Dremio.
Preset Cloud removes the complexity and reduces the cost of starting and maintaining Superset. It also provides integrated single sign-on (SSO), configurable role-based access control, and is SOC2 compliant. The cloud service is run and maintained by a team of Superset experts, which are the largest contributor to the project.
In a media statement on the news, Preset CEO Maxime Beauchemin said: "Today is a huge day for Preset. I'm excited to disrupt the business intelligence market with the freedom of open-source, the convenience and accessibility of a freemium cloud service, and a product that modern teams want to use!"
Read Announcing Preset Cloud GA in the company's blog to learn more.
[hr style="single"]