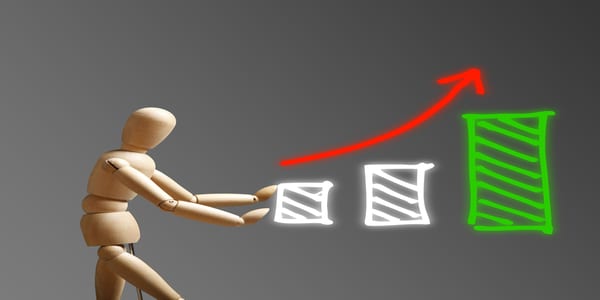 By Southard Jones
Let's create business value. That seems easy enough, right? First, the good news is that there is more information delivering business value to organizations than ever before. However, information is only truly valuable when every person within an organization can access one trusted source of data to guide their decisions from anywhere at any time.
When it comes to enterprise business intelligence strategies, the ability to effectively scale can mean the difference between success and failure. An organization's underlying architecture must support any number and type of both internal and external users while also having the ability to support various reporting and analytic applications. This type of scalability isn't just important for large enterprises with thousands of users; it's also critical for small and mid-sized businesses.
Leave Room for Organizational Growth
Emerging business intelligence solutions handle issues of scalability by ensuring that every business user can access a combination of data sources with greater self-service and agility while ensuring that IT leaders have the governance mechanisms they need to deliver a complete, consistent and trusted view of the business.
Currently, there's been a rise in visual data discovery tools to help business users quickly create their own data visualizations. While these tools help ease some of the challenges surrounding data analytics for individual, non-technical users, they only solve this problem at the personal level. Each user may be able to combine and analyze their own sources of data, which may be stored locally on their machines or taken from reports. However, validating and sharing the results can be difficult. Without this ability, the results hold little value.
To leave room for organizational growth, it's worth looking at how organizations can centralize the data governance side while still opening up data access to more users. This enables IT to maintain the integrity of data sources and ensure that information is managed properly. Meanwhile, the visual side can be opened up for users to conduct their own queries and analysis.
With this approach, businesses can seamlessly scale the use of data across departments. Rather than looking at individual data put together by one person, trusted data-driven insights and results can be shared across teams, departments and geographic regions. By balancing access and governance, insights are more accurate and easier to share.
Effective Scaling for Data-driven Businesses
Today, lines of business have to consider more than just their own goals. For example, marketing teams used to be measured on the number of leads they generated and passed to sales. However, those leads may have been poor or not properly followed up. While marketing might have done its job and met its criteria, how did the business benefit?
Answering that question is extremely difficult when data resides in multiple applications and systems. To link campaigns to revenue generated and build a full picture of customer interactions, businesses must bring together data from multiple applications. As they join data sources together, they can look at processes from end to end and better understand what business metrics are most valuable.
Rather than leads generated, marketing can properly target revenue generated from campaigns. Looking at lead-to-cash or lead-to-close rates can show not only where activities and ideas are generating new business opportunities, but also how well that business is providing revenue. The answers can sometimes be striking, and conventional wisdom around what works can be overturned.
Recognizing that there is no right answer is important. There is only a right answer for right now. Looking at campaign results, it's possible to see what is working well and where results can either be improved or investment stopped.
The most important point is that the use of analytics should be iterative, so that results can be improved over time and scale more effectively.
Check out also Southard Jones' last expert guest contribution: Influencing Outcomes: Prescriptive Analytics for Daily Users.
Southard Jones is Birst's VP of Product Strategy. Southard was previously Vice President of Products at SCIenergy, a leading provider of Energy Management Analytics to commercial buildings, where he transformed product and go-to-market strategy, leading the company to a five-fold growth in quarterly ACV bookings. Prior to SCIenergy, as Vice President of Products, he led Right90, a pioneer in SaaS sales forecasting, from start-up to acquisition. His software career started at Siebel where he ran Performance Management and Workforce Analytics product lines in Siebel's fastest-growing business unit, Sibel Analytics. Southard holds a BS in Mechanical Engineering from Cornell University and an MBA and MEM from Northwestern's Kellogg School of Management and McCormick School of Engineering. Connect with him on LinkedIn.

Latest posts by Timothy King
(see all)