Top 10 Data Analytics Technology Trends That Will Change Your Business
From ThoughtSpot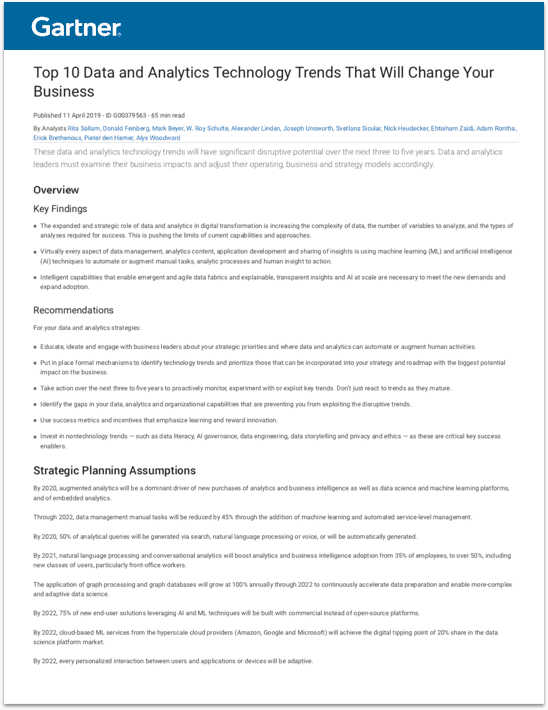 These data and analytics technology trends will have significant disruptive potential over the next three to five years. Data and analytics leaders must examine their business impacts and adjust their operating, business and strategy models accordingly.
Key Findings
The expanded and strategic role of data and analytics in digital transformation is increasing the complexity of data, the number of variables to analyze, and the types of analyses required for success. This is pushing the limits of current capabilities and approaches.
Virtually every aspect of data management, analytics content, application development and sharing of insights is using machine learning (ML) and artificial intelligence (AI) techniques to automate or augment manual tasks, analytic processes and human insight to action.
Intelligent capabilities that enable emergent and agile data fabrics and explainable, transparent insights and AI at scale are necessary to meet the new demands and expand adoption.

Fill out the following to download this Gartner Report