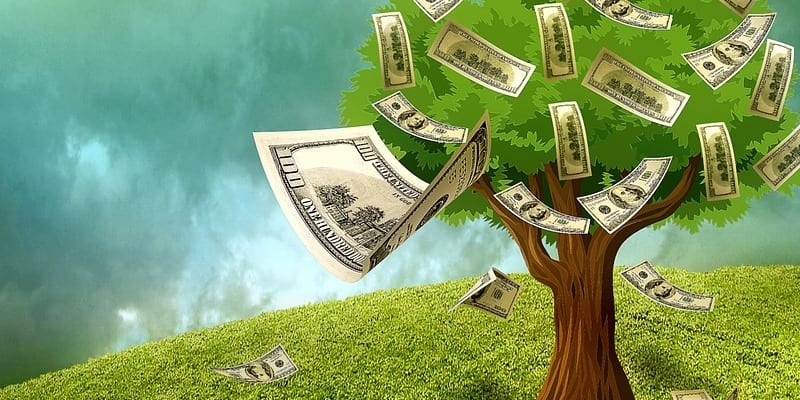 Big data is big business, and the marketplace for data analytics software is gushing with innovative options to make use of information assets. Proliferation in data analysis has seen a vibrant technology landscape grow even brighter, with lots of interest from outside firms to get in on the action. With billions invested and trillions in valuation, big data providers are beginning to emerge as some of the fastest-growing companies on the planet. These 7 data and analytics solution providers have cashed in, and represent the largest funding rounds of the year to date.
Snowflake ($263M, January)
Snowflake's January round was led by ICONIQ Capital, Altimeter Capital, and Sequoia Capital. Snowflake's newest financial injection came on the heels of its D round in April 2017. Since its founding in 2012, Snowflake has raised a total of $473 million. Much of the company's growth is tied to its popular cloud data warehouse. However, the solution provider has also dipped its toes into the expansive data analytics space in recent years, providing enterprise companies with access to mission-critical data.
Trifacta ($48M, February)
Trifacta's February investment was worth $48 million. Since its founding in 2012, the company has raised more than $124 million. Trifacta allows users to do data preparation without having to manually write code or use mapping-based systems. The top analyst houses regard Trifacta as a leading provider of data preparation software. Solutions Review also included Trifacta as a Data Preparation Tools Vendor to Watch in 2018, an analysis of emerging solution providers in the BI and data analytics marketplace.
ClearStory Data ($15M, March)
This Series C round came on the heels of Clearstory Data's July 2016 round worth $10.5 million, and brings the company's total funding earned to more than $65 million since its founding in 2011. ClearStory Data's flagship product offers ways for organizations to discover, prepare, and blend data from structured and unstructured sources. ClearStory's Data Inference tool automates the data preparation process for any data source by inferring semantics in business data, reading values, and automating transformations. The platform's Intelligent Data Harmonization capabilities automatically produce visually blended insights by identifying relationships across dimensions in data.
ThoughtSpot ($145M, May)
ThoughtSpot's May funding round, which featured both new and existing partners, has allowed the company to expand in the EMEA and APAC and continue to invest in its search-driven BI and analytics tools. This funding round brings ThoughtSpot's total amount earned to $306 million since its founding in 2012. ThoughtSpot offers an artificial intelligence-driven analytics platform that features what the company dubs 'the world's first' relational search engine. The tool combines relational search with a custom-built, in-memory relational data cache to speed up queries that are run over many lines of data. The tool connects with any on-prem, cloud, big data, or desktop data source.
MemSQL ($30M, May)
MeMSQL secured $30 million in new investment capital in May. The Series D round, which included new and existing investors, brings the company's total amount of funding earned to $110 million since being founded in 2011. MemSQL plans to use the injection to invest in its engineering, support, customer management and operation teams. MemSQL offers a real-time data warehouse that ingests data continuously to perform analytics. The tool can ingest and transform millions of events per day while also analyzing billions of rows of data using standard SQL. MemSQL can be deployed on-prem, in the cloud via Amazon Web Services or Microsoft Azure, or as a service including drop-in compatibility with existing middleware, integration, and BI software.
Tamr ($18M, July)
Tamr's series B funding came on the heels of the its May 2017 venture round from GE Ventures. The financing brings Tamr's total raised to nearly $60 million since its founding in 2012. Tamr has had an excellent year as organizations are increasingly making data management a top priority. Tamr's product portfolio is based on the company's enterprise data unification platform. The technology was originally invented by Dr. Michael Stonebraker and his colleagues who published their research about the Data Tamer System for handling large-scale data curation in 2013.
Domino Data ($40M, August)
Led by previous investor Sequoia Capital, the round brings Domino's total amount raised to $80.6 million since its founding in 2013. The funding will help Domino continue to innovate in the data science platform marketplace, expand its reach, and deepen partnerships like those it has already with SAS and Amazon Web Services. Domino Data Lab is an enterprise data science platform that allows data scientists to build and run predictive models. Its product helps organizations with the development and delivery of these models via infrastructure automation and collaboration.