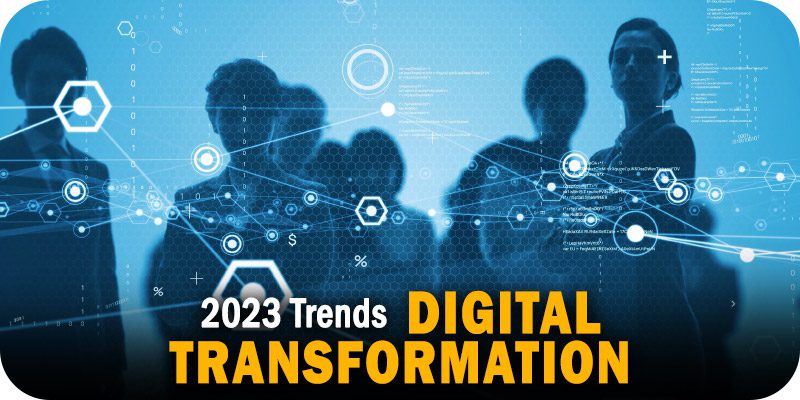 As part of Solutions Review's Expert Insights Series—a collection of contributed articles written by industry experts in enterprise software categories—Anurag Shah, the Head of Products and Solutions of the Americas at Newgen Software, outlines four trends he expects will shape digital transformation initiatives in 2023.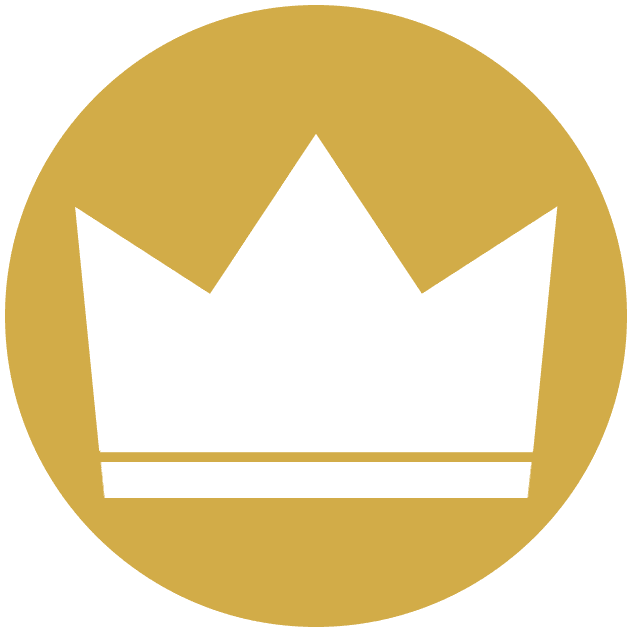 2023 started with uncertainty looming large. The threat of the global recession, supply chain security, and the onset of the economic downturn will only increase the challenges for organizations. They must identify strategic initiatives to sustain themselves, be it improving margins, saving costs, or reworking their business model. Whatever the objectives are, technology can help expedite transformation in operations and drive value for organizations. And digital transformation (DX) across processes, functions, and departments is the way forward if organizations want to remain resilient in the face of any uncertainties.
Digital Transformation Trends
---
Organizations must stay on top of the latest digital transformation trends so they don't get left behind. According to this State of Digital Transformation Research report, the DX market is forecasted to grow to $7 trillion by 2023!  
Let's take a look at the four top trends that will shape digital priorities this year: 
1) Building Complex Business Applications with Speed
Business leaders just beginning or amid their DX journey should understand that digital transformation entails much more than simply building simple applications in silos or automating departmental processes in pockets. Gartner predicted that app demand would grow five times faster, but most organizations still struggle to find technical talent.
To meet this demand, there is a significant increase in low-code platforms, which can help organizations create business applications more quickly and across the enterprise. In 2023, digital transformation will focus on rapidly developing business applications that can provide excellent customer experiences, drive operational excellence, and promote business innovation. Banks and credit unions, for example, can quickly build and deploy digital account opening applications to improve customer onboarding and reduce application abandonment.
Customers, employees, agents, and third-party service providers (IDV/IDA, credit bureaus, and property appraisers) are all stakeholders in the account opening and lending business processes. And such enterprise-wide applications can connect the front and back ends through seamless automation and integration with various ecosystems, such as core systems, online banking payment, eSign, and so on, to deliver a superior customer experience. 
2) Achieving Operational Efficiency with Sustained Focus
With the impending economic slowdown, enterprises' next high priority is achieving operational efficiency for cost savings. Analyzing the alarmingly low success rate of digital transformation initiatives following the pandemic revealed that organizations have focused on digitalizing and automating front-end operations to provide a smooth customer experience. In the process, they completely missed the big picture, which includes the middle and back offices, which bear the brunt of volume processing and ultimately lead to broken customer experience due to process friction and accumulated bottlenecks in operations.
To counteract this, organizations will increasingly prioritize hyper-automating the middle and back-office layers through process automation technologies and robotic process automation (RPA). Incorporating artificial intelligence (AI) into this will aid process improvement by providing data-driven insights to eliminate redundancies and bottlenecks.
For example, in an insurance company, digitalizing policy servicing entails hundreds of different types of service requests across financial, non-financial, claims, and administration. This requires processing across departments in the back and middle office operations, such as underwriting, claims, billing, and administration. By stitching all participating and underlying systems through an orchestration layer in low-code automation platform combined with contextual content services and customer communication, an ergonomic and unified employee experience yields operational efficiency and cost savings. 
3) Mastering Data and Complex Content Management
Based on projections by IDC, 80 percent of global data will be unstructured by 2025. To efficiently manage and leverage the unstructured data, existing in all shapes and forms (viz. scanned, email, fax, portal, audio, video, and MS Office file)s, low-code platforms should be coupled with content services and communication management capabilities to unlock benefits like:
Quick access to information anytime-anywhere

Efficient document discovery

Enhanced collaboration, case management, and process automation

On-demand document generation capabilities

Secure

cloud-hosted content

 
4) Rationalizing Application Portfolio
Organizations will benefit from becoming more lean and efficient. Traditional business models based on hundreds of applications only result in technical debt, not to mention application governance risks for the IT team. While core and backend systems will remain the backbone of insurance companies, banks, and manufacturers, they will require a digital orchestration layer that can cut across functions and processes and bring in the much-needed unified interface to translate into a great employee and customer experience. This eliminates the need to invest in multiple applications for specific functions, eliminating silos. The by-product is, of course, minimized IT costs and decreased application complexity. 
Wrapping Up
2023 will undoubtedly be another exciting year, with technology leading the way. This growing technological dominance requires businesses to stay on top of these DX trends to tap into opportunities. Technologies like low-code, process automation, AI/ML, RPA, and content services will help organizations become leaner, simplify business complexities, automate end-to-end processes, drive efficiency, and deliver a superior customer experience.
---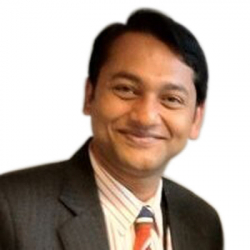 Latest posts by Anurag Shah
(see all)