Keeping up with the latest in cloud computing can be a Sisyphean struggle. As soon as you think mastered the subject, a new wave of developments come along, and you feel like you've been tossed back to the beginning again. While Twitter can be an invaluable resource, it can be a bit overwhelming. With 243 million unique users, it's tough to find the people actually worth following.
We've combed through some of the top accounts covering cloud computing and assembled a list of the seven greatest analysts and thought leaders in the industry.
For a more concise and printable overview of the state of cloud computing in 2017, check out Solutions Review's all-new 2017 Cloud Platforms Buyer's Guide, and don't forget to follow me (@cloudtechreview) for cloud and information security news and best practices.
Ian Moyse @imoyse
Ian Moyse is a prominent thought leader and social influencer in the cloud, IoT, and SaaS spaces. In addition to working as a Sales Director and a board member at the cloud industry forum, Moyes also runs his own blog, Cloud Matters, tackling all issues SaaS, PaaS, IaaS, and IoT related.
---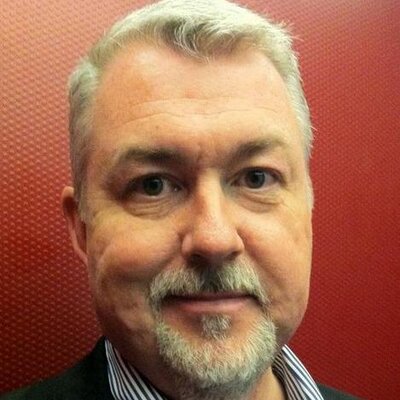 Dion Hinchcliffe @dhinchcliffe
Dion is a prominent strategist, speaker, analyst, and author on the topics of digital strategy and enterprise IT. Hinchcliffe has architected over a dozen in-production cloud/SaaS services in the social, mobile, and enterprise industries.
---
David Linthicum @DavidLinthicum
David Linthicum is a cloud computing visionary, best selling author, and speaker. Having published 13 books, 3,000 articles, and having spoken at numerous cloud centered events, Linthicum is definitely worthy of his reputation.
---
Tristan Nitot @nitot
Tristan Nitot is the Cozy Cloud Chief Product Officer and brings a whole load of cloud knowledge to the table. Aside from his day job, Tristan has written a book on privacy and surveillance.
---
Gordon Davey understands that while 'cloud computing' may be tossed around a lot, it's still highly misunderstood. His primary motivation is to simplify the world of cloud computing and raise awareness of what cloud computing can do for the modern enterprise.
---
Louis Columbus @LouisColumbus
Louis Columbus is software and product management leader with experience in marketing management and direct sales with a focus on cloud, catalog, and content management, sales and product configuration.
---
Stephan Duncan @CloudTechReview
How could we forget our very own cloud and devops analyst, Stephan Duncan? Stephan's al\ways up to date with the latest in cloud computing, network monitoring, devops, and backup & disaster recovery.
Latest posts by Doug Atkinson
(see all)