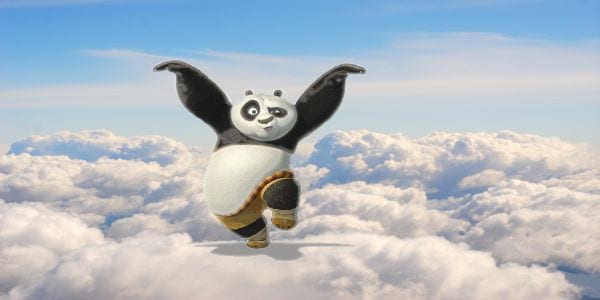 Aliyun, the cloud-computing subsidiary of Alibaba Group, has been keeping busy lately. After announcing plans to create a "cloud hospital" earlier this month, Aliyun has now announced the newest addition to its cloud services suite: Rendering Cloud, a cloud service for filmmakers.
According to a statement from Aliyun, Rendering Cloud is aimed at giving Chinese film production studio a faster and cheaper way to create CGI special effects, animated movies, and 3D films, by letting filmmakers tap into Aliyun's massive cloud resources to render digital special effects and animations.
Rendering is "the use of computers to add layers of realistic lighting, shading, reflections, shadows and other visual effects to video and graphics," according to Aliyun's press release.
To create Rendering Cloud, Aliyun teamed up with Rayvision, a Shenzhen, China-based provider of cloud computing and rendering services that holds a 70 percent share of China's film-rendering market. Aliyun claims that their new offering will be the largest cloud-based rendering platform in China.
The press release gives few details on the specifics of the partnership. According to the statement, Aliyun is "providing filmmakers with cloud storage and other [cloud] services." Presumably, Rayvision will be operating its own SaaS rendering service on top of Aliyun's extensive cloud infrastructure while utilizing Aliyun's cloud storage.
Rendering large numbers of realistic digital effects and images requires sophisticated software and hardware with massive computing power— Disney used a supercomputer with over 55,000 cores to render Big Hero 6. By comparison, Aliyun's distributed computing system boasts more than 100,000 processor cores. However, it's unclear how much compute power could be requisitioned by a single project in what is ostensibly a multi-tenant cloud.
By making high-power rendering available via the cloud, Aliyun hopes to close the gap between Western and Chinese film studios and give smaller studios the ability to create "high definition blockbusters," according to the press release.
"By providing computing capacity, we hope to help Chinese filmmakers produce Hollywood hits like Fung Fu Panda," said Simon Hu, president of Aliyun, in a prepared statement.
At a press conference held yesterday in Hangzhou, China, Aliyun and Rayvision executives said that Rendering Cloud could help customers reduce the cost of rendering by up to 40 percent and cut rendering time from months to less than a week.
Though Rendering Cloud is launching in China first, Aliyun is hoping to bring the product worldwide and reach a market of some 10 million 3D graphics artists, according to the press release.
As of yet, there is no information on the availability of Rendering Cloud in the US. Aliyun recently opened its first North American data center in Silicon Valley.

Latest posts by Jeff Edwards
(see all)