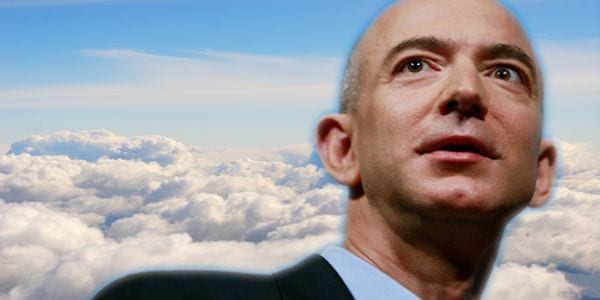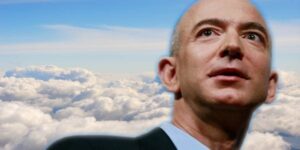 Nine years after launching Amazon Web Services, tech and eRetail giant Amazon has finally revealed its earnings, and the numbers are quite impressive. Jeff Bezos, Amazon's founder and chief executive, is calling AWS a $5 billion business that's "still growing fast."
AWS has been a well-known leader in the public cloud market for some time, many high-profile customers — Spotify and Netflix, for example — use its infrastructure.
In their 2014 Magic Quadrant report for infrastructure as a service (IaaS), market research and analyst house estimated that AWS has five times more compute capacity of all 14 other cloud infrastructure vendors listed in the report combined. That report included Microsoft Azure, VMware, Google, and IBM, Amazon's main competitors in public cloud infrastructure.
"Born a decade ago, AWS is a good example of how we approach ideas and risk-taking at Amazon," Bezos said in an official statement. Looking at the numbers, some of that risk-taking has paid off— AWS generated $265 million in operational income from $1.56 billion in revenue in the last quarter. If those numbers remain steady for the remaining three quarters AWS is looking at a 60% increase over its  reported operational income of $660 million in 2014. The total revenue figure has grown 49% year over year.
AWS generated $5.16 billion in revenue in 2014.
Those big numbers have prompted some other IaaS players to share their own cloud revenues, according to a fortune.com article.
"The AWS report immediately inspired proactive outreach by IBM's public relations machine. They would like to remind you that the company's "rolling 12-month cloud revenue" is $7.7 billion. Plus, it's growing 75%," writes Fortune reporter Heather Clancy.
However, that profit comes from IBM's hybrid model for selling cloud services and doesn't distinguish between public cloud sales, and income coming from private outsourcing arrangements cited in in IBM cloud data centers, writes Clancy.
Microsoft has also announced figures for its cloud services. Microsoft CEO Satya Nadella estimated Microsoft's annualized cloud revenue run rate at $6.3 billion. That number is also difficult to compare to Amazon's figures, says Clancy, because it includes income generated by Microsoft's software as a service products, such as Office 365.
Those earnings reports, and, most of all, Amazon's filing, drove markets to a record high yesterday. Nasdaq closed at a record high of 5,056 points Thursday.

Latest posts by Jeff Edwards
(see all)