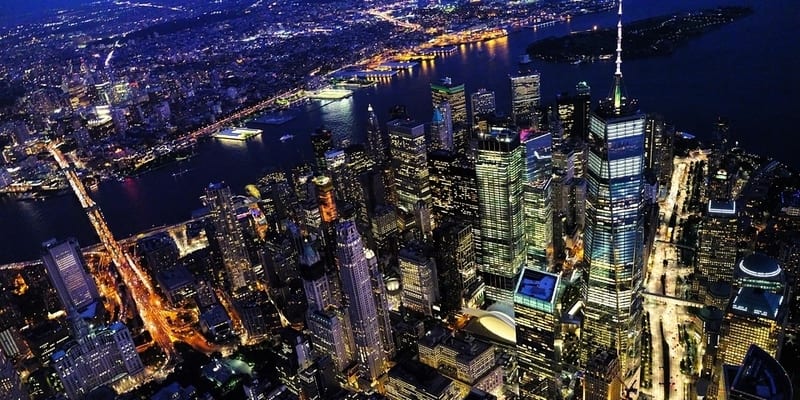 Amazon has been a fixture in the cloud computing space since the release of AWS in 2006. This solution has brought about dramatic changes to the technology space. Instead of competing with them, many tech companies choose to work directly with Amazon to offer services on AWS. This is reflected in the abundance of vendors attending the 2018 AWS Summit New York. We were there to help provide the greatest insights possible for cloud users.
Vendors from different technology backgrounds like managed services, hybrid cloud management, monitoring, security, cost optimization, and more. These vendors chose to sponsor the event to bring about collaboration between themselves and AWS users. The event hosted workshops, industry expert speeches, product demos, and a keynote from Amazon CTO Dr. Werner Vogels.
Serverless is the Word of the Day
The primary takeaway from this event was the emphasis on serverless computing. This was evident during the keynote, as well as during developer talks. Dr. Vogels discussed the need to eliminate monolith applications and move them in a simple way.
As containers are growing in popularity due to their mobility and ease of use, many development teams feel there is too much operations work. Serverless works to eliminate most operations. Some have called it "NoOps," because there aren't enough buzzwords in the cloud space.
New Technologies
There were a lot of technology releases at the event. We covered the release of Alert Logic's new network intrusion detection system (IDS) for containers. I'll be talking with Mark Brooks soon about this product.
Many updates came from AWS itself. They are adding Amazon EC2 on AWS Snowball Edge, this tool collects and pre-processes remote site data. They've also added 12 new languages to Amazon Translate, with 12 more coming later this year. Along with these tools, Dr. Matt Wood, GM of AI at AWS, announced a new Amazon comprehend syntax identification tool. It provides "fine-grained text analysis."
AWS clearly put a lot of effort into improving SageMaker for this conference. They've added acceleration for algorithms by streaming large volumes of training data from Amazon S3. SageMaker will also have gain "Batch Transform," which allows users to run fully managed high-throughput batch transform jobs with a simple API call.
Use Cases
AWS went the extra mile for this event, with speeches from Fortnite creator Chris Dyl, Paul Cheesbrough from 20th Century Fox, and Robert Palatnick from DTCC. Each discussed the positive benefits their company has achieved with AWS.
Chris Dyl from Epic Games, the company who made Unreal Engine and Fortnite, talked about their utilization of AWS for development and services. Fortnite is the biggest video game in the world, and this was made possible due to AWS scalability, elasticity, and global expansion capabilities of AWS Cloud. The company's analytics pipeline collects 92 million events per minute, which produces a hefty sum of data! They use a real-time pipeline with Amazon DynamoDB and their entire warehouse is in S3.
Cheesbrough went into detail about the way 20th Century Fox is utilizing AWS. They were able to consolidate their data centers from 74 to 4 and 80% of their compute will take place in the cloud by the end of 2018. The company uses AWS to shift to a more streaming-based approach. They use a variety of AWS tools to make this happen.
Palatnick discussed the role AWS has had in reshaping the financial industry. A proper cloud platform and tools are integral to maintaining compliance and reading data.
Latest posts by Doug Atkinson
(see all)