Updated Cloud Glossary: New Terms Added, DevOps, Microservices, Big Data, and More, Defined.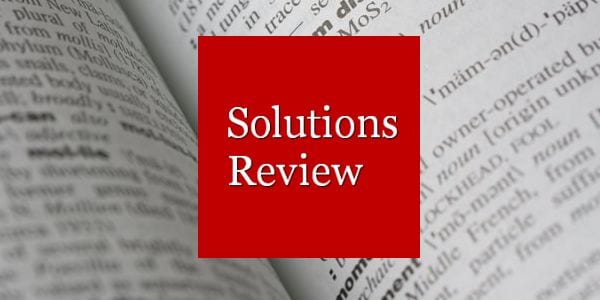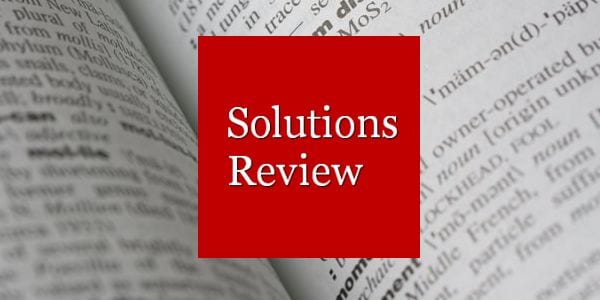 Cloud computing may be the fastest-growing segments in information technology today—Gartner predicts that IT spending on the cloud will increase 32.8 percent in the next year alone, and many of the world's largest tech companies are fighting for their share of that growth.
But with new technology comes new terminology and since the IT community isn't exactly known for clarity and plain English, that means lots of jargon.
There is a seemingly endless torrent of new terminology surrounding the cloud—the terms and acronyms just keep piling up. First, we had PaaS, SaaS, IaaS, APIs, and VMs, now we have containers, DevOps, and Big Data—it can all get a little dizzying, and you can rarely find an explanation that doesn't reference another half dozen ciphered terms.
Here at Solutions Review, we do our best to provide IT professionals with the top cloud best practices, news, and buyer's guides, and in keeping with that mission, we also provide a quick and easy way to decipher the growing collection of cloud terminology: The Solutions Review Cloud Glossary.
Since its launch, The Cloud Glossary has quickly become one of the most popular resources on our site, and now, two months later, I'm happy to introduce the first update to the Cloud Glossary.
In this first update, we've added 20 new definitions for a wide range of concepts and products, including hot topics such as DevOps, Micro services, and Big Data. This update brings the total number of definitions to 71, making our cloud glossary one of the largest, most in-depth free and vendor-neutral resources available.
The following 20 terms have been added to the updated glossary:
[half]
[/half]
[half_last]
[/half_last]The Solutions Review Cloud Glossary is a living document, so expect many more updates to come!
You can check out the Cloud Glossary in its entirety here.
If you have any questions or requests for additional definitions please feel free to reach out in the comments section below.

Latest posts by Jeff Edwards
(see all)