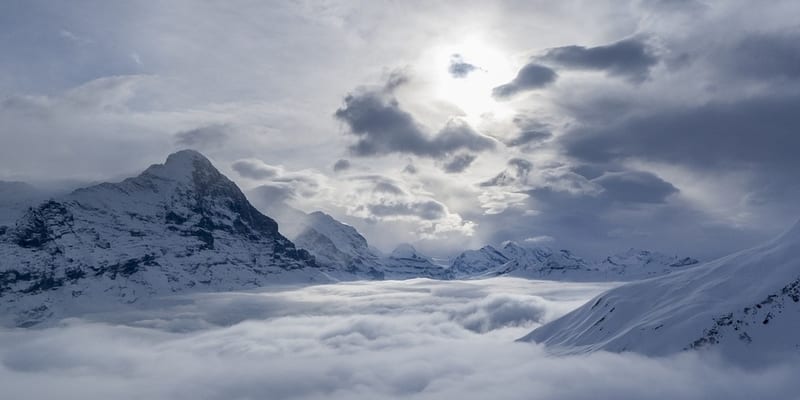 The chief executive officer is the highest-ranked executive in an enterprise. A CEO has many traditional responsibilities ranging from setting company strategy and direction to configuring the company's culture, values, and behavior. The chief executive officer is also responsible for building an executive leadership team and allocating funds to match the company's goals and priorities. Some CEOs have even more on their plate, especially those at the head of cybersecurity startups: there, CEOs could be responsible for anything—from brewing coffee to marketing their product.
Solutions Review has compiled this list of the 10 coolest Managed Service Provider CEOs based on a number of factors, including the company's market share, growth trajectory, and the impact each individual has had on its presence in what is becoming one of the most competitive global cybersecurity markets. Some of the top MSP CEOs have been with their respective companies since day one, while others are serial entrepreneurs. However, no matter their background, each MSP CEO brings a diversity of skills and a unique perspective to the table that allows their company to thrive in an emerging market.
Doug Schneider, 2nd Watch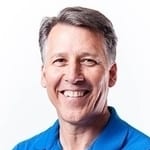 Doug Schneider joined 2nd Watch in late 2014 to assist in molding and building the company into an enduring business. He had experience working with companies like Cellular One and Verio in the early days of wireless and internet. Due to this, Schneider has a lot of experience working in emerging industries, making him a great fit for the MSP space. As a leader, he places a lot of emphasis on a positive working culture. He guides strategic direction and ensures resources are properly utilized to capture market growth for the company. Doug meets with every new hire, gives team quarterly updates, and can tell you your spirit animal!
Pierre Nanterme, Accenture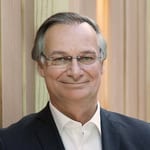 Pierre Nanterme has been with Accenture since 1983, becoming a partner in 1993. He was appointed to CEO in January 2011. He has served on the board of directors since 2010 and leads the company's Global Management Committee. Pierre's experience with Accenture is impressive and diverse. He has served as chief leadership officer, overseeing the company's corporate citizenship initiatives globally. He also spent time as group chief executive of their Financial Services operating group.  Harvard Business Review included him in their 2016 list of "The Best Performing CEOs in the World." In 2005, Pierre was the country managing director for France, and in 2010 he was awarded the insignia of Chevalier of the Legion of Honour. Doesn't get much cooler than that! 
Ronit Rubin, AllCloud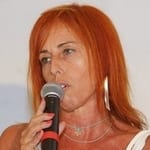 Ronit Rubin has experience working senior positions in the Israeli technology world. She has strong managerial skills and an experiential understanding of IT and business. Under Rubin's leadership, AllCloud became the first Israeli managed service provider to be included in Gartner's corresponding Magic Quadrant. She emphasizes the company's dedication to improving their position in each of the future Magic Quadrants. Thus, they plan to improve cloud enablement practices, continue global expansion, and allow customers to maximize their strengths. 
Paul Hermelin, Capgemini
Paul Hermelin graduated from École Polytechnique and École Nationale d'Administration in France. After school, he spent fifteen years working for the French government. He joined the Capgemini Group in 1993 to oversee coordinating central functions. Just three years later he was appointed member of the Management Board and CEO of Capgemini France. The company merged with Ernst & Young Consulting and Hermelin was appointed CEO of the Capgemini Group. 
Francisco D'Souza, Cognizant
Francisco D'Souza was born in Kenya and is the son of an Indian diplomat. D'Souza 
is a global citizen and has lived in nine countries. In 1994, he co-founded Cognizant and began his role as CEO in 2007. Since then, D'Souza has led the company's revenue growth from $2.1 billion in 2007 to $14.8 billion in 2017. Outside of Cognizant, he serves on GE's board of directors and is a member of the board of trustees of Carnegie Mellon University, his alma mater.  Fortune magazine listed him as a "Fortune Businessperson of the Year" for 2017. 
Ken Ziegler, Logicworks
Ken Ziegler was appointed to CEO in 2012 at a very difficult time for Logicworks.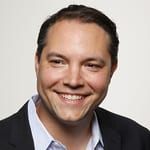 Amazon began to threaten their business model, as they were a managed hosting company that couldn't compete. Their salespeople couldn't sell traditional hosting and their engineers knew their products weren't comparable to AWS. Being backed up against a wall gave Ken strength and confidence, he knew the company needed to change. He decided to transform the entire business model to focus on becoming an Amazon partner. Logicworks had strengths in managed hosting, so why not change to managed services? His choice positioned Logicworks as a valuable AWS managed service provider. 
Mike Lawrie, DXC Technology
Mike Lawrie spent nearly 30 years with IBM, rising to senior vice president and group executive with the company. From 1998 to 2001, Lawrie was general manager for IBM's business in Europe, the Middle East, and Africa. He was chairman, president, and CEO of CSC, the company that eventually became DXC. DXC Technology was formed by the merger of CSC and the Enterprises Services business of Hewlett Packard Enterprise. He is also the chairman of Perspecta, a company formed by the merger of DXC's US Public Sector Business with Vencore Holding Corporation and KeyPoint Government Solutions. 
Joe Eazor, Rackspace
Joe Eazor was appointed CEO of Rackspace in the Spring of 2017. He is responsible for the company's global strategy and operations. Eazor has spent more than 25 years as a technology executive and his roles have given him knowledge across the enterprise IT space. Prior to becoming Rackspace CEO, he served as CEO of Earthlink. Earthlink was a major company during the dial-up Internet era looking to modernize. Eazor transformed its strategy towards investment in new products and customer service. In 2016, Forbes named Earthlink one of the 100 Most Trustworthy Companies in America, emphasizing his leadership ability. 
Sri Vasireddy, REAN Cloud
Although REAN Cloud doesn't have a formal CEO, Sri Vasireddy is the managing partner in charge of the company's cloud solutions roadmap and consultancy practices. Prior to co-founding REAN, Sri worked on public cloud initiatives for the federal government. His early involvement in federal cloud computing initiatives gave him the opportunity to be the first solutions and security architect on the AWS worldwide public-sector team. His diverse experience in cloud computing puts him in a position to lead REAN Cloud to MSP success. 
Rajesh Gopinathan, Tata Consultancy Services (TCS)
Rajesh Gopinathan became CEO of TCS in 2017 after spending 4 years as CFO for the company. Gopinathan has been with the company since 2001 where he was involved in the design, structure, and implementation of the company's modernized organizational structure. His leadership helped TCS become the highest valued company in India. TCS employs nearly 400,000 consultants and is one of the largest private sector employers globally.
Latest posts by Doug Atkinson
(see all)