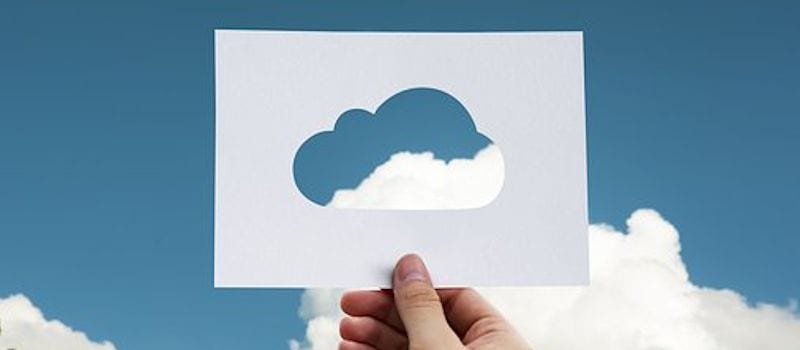 So you've made the decision to move to the cloud, but have you chosen a provider? Did you know that some enterprises use more than one cloud vendor?
During a recent Wall Street Journal CIO Network event, an attendant spoke with Adrian Cockcroft, vice president of cloud architecture strategy for Amazon Web Services (AWS), about how difficult choosing a cloud provider can be. The attendant said his company started with AWS, then used more than one vendor for certain workloads given that one provider had the power to turn off services at any time. However, Cockcroft said an agreement wouldn't allow for that type of action, according to CIO.com. He also reportedly said that committing resources to multiple cloud platforms costs more and requires additional resources.
"If you go for a 50/50 split and use lowest common denominator, you're really hobbling yourself," Cockcroft told CIO.com. "You'll go more slowly, because you're having to train your people twice. You're cutting your ability to get a volume discount in half, so you don't get as good pricing because you've got two vendors there. What we're seeing is that predominantly you want to pick one vendor and maximize that footprint."
While Cockcroft clearly doesn't agree, many executives are facing the dilemma and trying to decide if sharing workloads between data centers and the public cloud is the way to go. Another option is to drop their data centers completely. Analysts say both the attendant and Cockcroft have a case.
The perfect scenario is a single cloud platform that is affordable and offers scalability, security and no vendor lock-ins. However, it's almost impossible to find, according to CIO.com.
And an analyst from Gartner says many will end up with more than one provider, often without even knowing it.
"Organizations will become multi-provider whether they realize it or not," Gartner Analyst Mindy Cancila told CIO.com. "Those building multi-provider strategies realize this is likely to be the end state."
Although, this wasn't always the case, as several years ago executives tested apps in AWS to learn about the public cloud and then moved the workloads or stopped them all together. But now, software is integral in the enterprise and organizations have an app for everything.
In the meantime, executives garnered additional avenues as Microsoft improved Azure's features and allowed for an easy transition from Office to 365 to Azure, CIO.com reported. And then Google Cloud burst onto the scene.
The bottom line is that executives are guided by several factors: cost, security and scalability are just some of them. But they should really ask themselves what cloud service is the best fit for their specific application.
Those with Microsoft.NET apps may want Azure and those with Linux deployments may want to stick with AWS, while those in the retail space want to side with Google Cloud, according to CIO.com.
"While we for years have liked to talk about having a single pane of glass and the idea that we are not locked in to a single provider, lock-in is inevitable," Cancila says.
The Gartner analyst advises clients to choose more than one strategic cloud partner and ease into the relationship by testing a cloud solution before signing a contract.
"The magic is putting the right policies and frameworks in place to dictate what is the mix of what goes where," Cancila told CIO.com.
Check out our Cloud Platforms Buyer's Guide for more info on choosing the right solution.