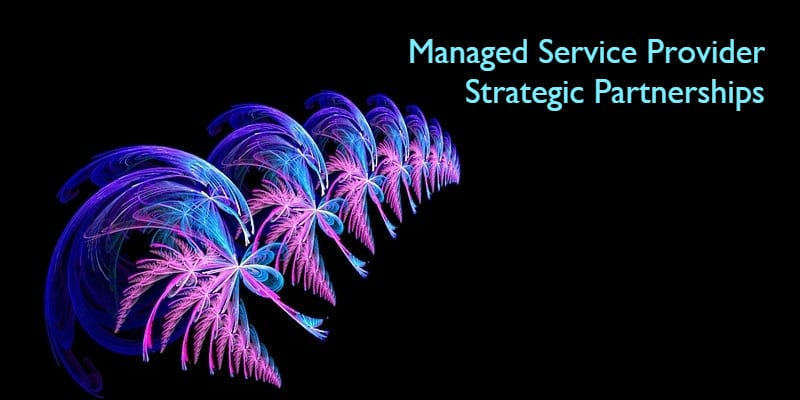 Managed service providers offer an abundance of resources and knowledge to their clients. This comes in the form of digital transformation, management over time, and even solutions. Sometimes, MSPs build solutions specifically for clients, but they often utilize partnerships with solution providers. We're going to look at some of these partnerships to see the benefits clients will receive from their MSP.
Capgemini + CA Technologies
Capgemini and CA Technologies have long been collaborating to create joint solutions. These solutions include Test Environment Management, Service Integration, Remote Infrastructure Management, Eco Governance/Sustainability, and Project & Portfolio Management. Also, CA solutions for Network and Server Monitoring, Application Performance, Cloud Monitoring, and Security come embedded with Capgemini services.
Cloudreach + A Cloud Guru
A Cloud Guru offers educational courses for IT professionals ranging from the fundamentals to deep dives into emerging technologies. Their partnership with Cloudreach led to the creation of a Cloud Education Program. As a result, Cloudreach brings an educational roadmap to their engagements to ensure the most relevant training takes place.
Although this isn't a solution, Cloudreach helps clients accelerate their migrations and cloud adoptions with a predetermined approach. They establish a common language when training engineers on their new cloud, help with talent transformation efforts with A Cloud Guru's online training and measure ROI from cloud adoption.
Cognizant + Dynatrace
Cognizant works with Dynatrace to provide application performance monitoring solutions to their clients. They track end-user experience across all tiers of application delivery including, applications, networks, infrastructure, database, cloud, and more. Their joint solution efforts allow IT to recognize application performance issues before users notice, and much more.
DXC Technology + Micro Focus
DXC and Micro Focus combine to offer services in areas like application modernization, security, analytics, and information governance. Their application services allow enterprises to migrate to a modern cloud environment with methodical execution. They show clients how to improve their development processes to ensure an easier move to the cloud.
Mission + CloudCheckr
Mission formed as a result of the recent merger of Reliam, Stratalux, and G2 Tech Group. Shortly afterward, the company announced a new strategic partnership with CloudCheckr. Mission uses CloudCheckr to uncover new ways of improving cloud performance while reducing cost. It's fully managed by Mission under their Cloud Optimization offering. The company immediately recognized the importance of strategic partnerships and worked to make it an intrinsic part of their service offerings.
Latest posts by Doug Atkinson
(see all)