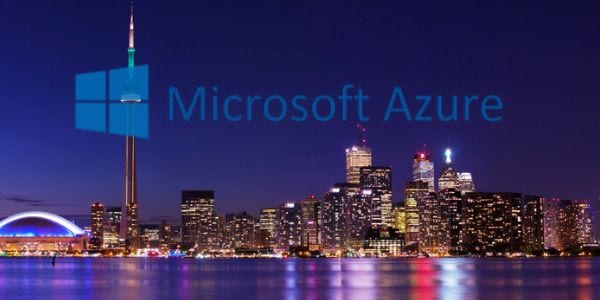 Yesterday, Microsoft announced that it will expand offerings of its suite of cloud services in Canada. The software giant announced intentions to build two new data centers in Canada in 2016— one in Toronto and another in Quebec City.
Microsofts platform as a service (PaaS) solution, Microsoft Azure, is slated for general availability in Canada by early 2016; the company's software as a service (SaaS) office productivity suite, Office365, and Dynamics CRM will be available 'later in 2015,' according to a press release.
Microsoft currently offers 17 Azure data center regions worldwide, including regions in the United States, Europe, Asia, Australia, and South America.
"Soon, the Microsoft Cloud will be truly Canadian," said Kevin Turner, Worldwide Chief Operating Officer, Microsoft, who traveled to Toronto to make the announcement.
[From Azure to Rackspace, Solutions Review rounds up the top 28 cloud vendors in the 2015 Cloud Platform Solutions Buyer's Guide. Buyer's Guides include full market overviews and 10 questions designed to help you find your best fit in the cloud. Download your free copy today.]
The move will give Microsoft a substantial foothold in the Canadian cloud computing market, which analyst firm IDC predicts to grow to $2.5 billion in public cloud spending by next year.
Microsoft is not alone in eying that market, and will face competition for numerous local and international companies, including SAP, who opened a data center in Ontario, CA on Monday.
By building Canadian data centers and offering services locally, Microsoft will be able to overcome customer concerns about data residency, and will be able to pursue valuable government contracts with Canadian agencies that have data sovereignty requirements.
Microsoft has been aggressively pursuing government contracts in the United States, even going as far as suing the State of Iowa over a contract that Microsoft claims was unfairly awarded to Google.
Microsoft's CEO, Satya Nadella, recently proclaimed the company a "platform company," and set a goal for US $20 billion in yearly cloud revenue by 2018. The company recently reported an annualized run rate of $6.3 billion in cloud earnings, based on Q3 2014 numbers.'

Latest posts by Jeff Edwards
(see all)